Selena Gomez is Producing a New Docuseries Called 'Living Undocumented' That Netflix Had Ordered
Published Tue Sep 17 2019 By Sea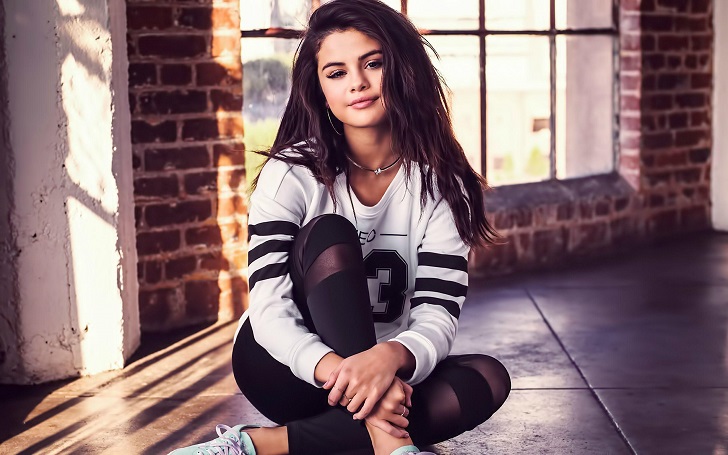 A new docuseries, 'Living Undocumented' is a part of Netflix's project, and Selena Gomez is one of the executive producers.
American singer/songwriter and actor, Selena Gomez made an important announcement on her social media page about a political project she'd been working on. Netflix ordered a six-part docuseries, 'Living Undocumented', and it featured Selena as one of its executive producers.
The documentary will follow eight undocumented families facing potential deportation, and they let the film crews film them as they took an extraordinary risk to share their stories. They include different scenarios they had to face in the hopes of pursuing the American dream.
"I chose to produce this series, Living Undocumented because, over the past few years, the word 'immigrant' has seemingly become a negative word," Selena said in a statement. "My hope is that the series can shed light on what it's like to live in this country as an undocumented immigrant firsthand, from the courageous people who have chosen to share their stories."
The executive producers for the documentary series, aside from Selena, includes Eli Holzman and Aaron Saidman, that will go through the Industrial Media's Intellectual Property Corp., along with Mandy Teefey, Anna Chai and Sean O'Grady as the other exec producers.
The co-director and executive producer, Aaron also stated he wants the viewers to hear the words from the immigrants firsthand rather than hearing them in the news.
"'Living Undocumented' is designed to illuminate one of the most important issues of our time. But rather than discussing this issue with only statistics and policy debates, we wanted viewers to hear directly from the immigrants themselves, in their own words, with all the power and emotion that these stories reflect."
The 27-year-old is no stranger to the work that is done for the less fortunate people, having been the Ambassador for UNICEF since November 2009. She's traveled to various places for "numerous campaigns, events, and initiatives on behalf of the UNICEF USA." This campaign is undoubtedly targeted to make people aware of the difficulties that being an immigrant can invite.
Selena Gomez has traveled across the world for humanitarian work on behalf of UNICEF.
Source: UNICEF
'Living Undocumented' is set to premiere on Netflix on October 2. It is a part of a number of docuseries to be premiered by Netflix, like 'Our Planet', 'Diagnosis' and 'Explained', among others.
-->