Selena Gomez Opens Up About Her Life Under Constant Spotlight
Published Tue Apr 14 2020 By Eden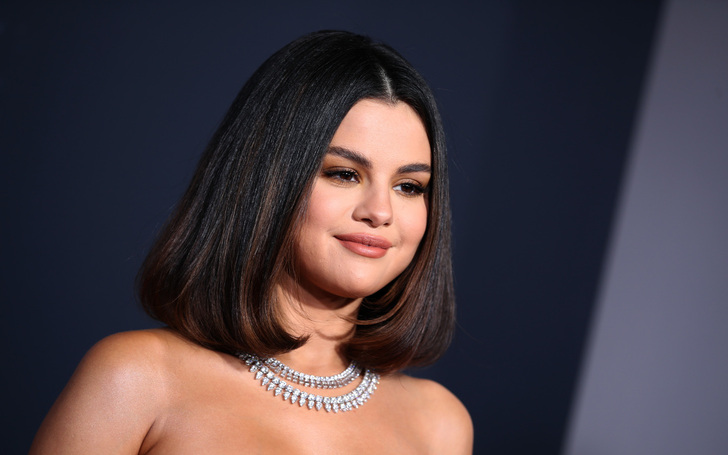 Selena Gomez says she's anything but fond of her life full of speculations.
Selena Gomez opens up about living a life under a constant spotlight. The 27-year-old singer is the cover star of April on Interview Magazine, where she discussed the struggles of fame.
Gomez said,
My intention was never to become a tabloid. So when things kind of happened that way, it got out of control. And then I was like, 'Wait, none of this is true.'
The singer is not fond of the manner in which the media reported her public romantic relationships with Justin Bieber and The Weeknd. She believes there's nothing wrong with carrying the urge to go away or falling in love, but the way the media tried to explain things made it sound "really bad."
Check Out: Selena Gomez Opens Up About Finding Her Own Identity
Gomez began opening up because people were misinterpreting her narrative and it was "killing" her. She's still young and she will keep changing because, she reckons nobody's got the right to tell her how her life's going.
The 'Feel Me' hitmaker cannot remember the time she wasn't living her life publicly.
It got out of control when I was super young. I think it showed people that I was weak in certain moments, and that I had troubles. Some people just get off on building people up and then trying to bring them down.
Since she's been through a lot of "really difficult stuff," Gomez concedes a picture of her life is already painted, irrespective of her approval. No matter how scary it got, she tends to keep herself grounded by doing her best to avoid it.
You Might Like: Andrea Bocelli Delivers Mesmerising Performance in Empty Milan Cathedral
Although the negative stuff tends to overwhelm the singer, sometimes there are also people who worry about her because of her troublesome past. Gomez insists she's extremely happy now, but occasionally there are moments when it's hard to be happy for herself since her mind is a "battlefield."
Watch: Selena Gomez Opens Up About Being In Love | Reflections | Capital
Since it's inevitable her life will continue to be public, the singer has opted to use that exposure for good.
I love people. I care, a lot. I've gone through a lot of medical issues, and I know that I can reach people who are going through similarly scary things -- an organ transplant, or being on dialysis, or going away for treatment. A huge part of why I have a platform is to help people. That's why I think I'm OK with the magnitude.
The music personality clarifies she's not really okay with it, but she prefers to let it be because it's worth it. She knows she's making the day of someone somewhere, so "that's worth it for me."
Visit Glamour Fame for more interesting news of your favorite celebs.
-->