Selena Gomez Popped Onto Instagram To Officially Introduce Her New Dog Winnie
Published Thu Aug 29 2019 By Sea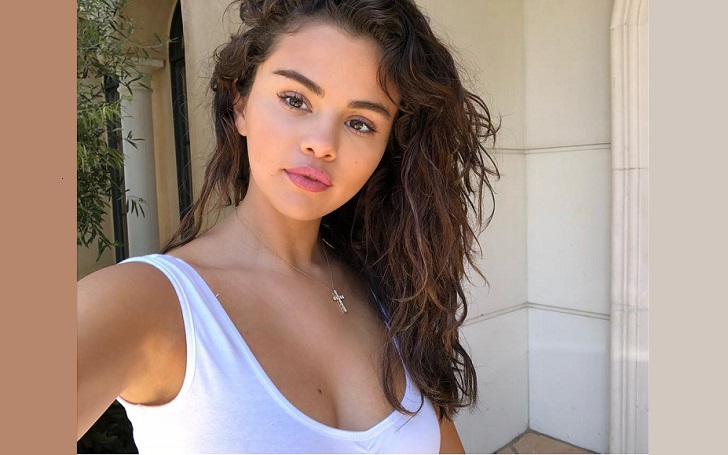 Selena found a new love. This time, it's another cute pooch.
American actress and singer, Selena Gomez, finally introduced her new dog on Instagram. It's her first official announcement after she was seen numerous times with the little pooch on different occasions.
The breed of the dog seems to be 'Water Dog', presumably a Spanish Water Dog. She named it Winnie, which was surprisingly revealed well before this latest post from Selena came out.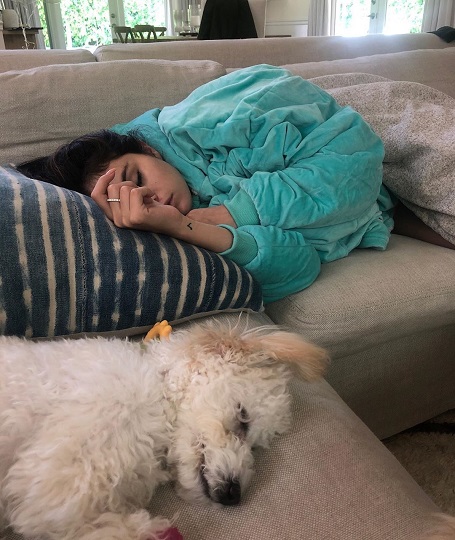 Source: Selena Gomez, Instagram
It is not the first appearance of the 27-year-old's dog on camera. Winnie's first appearance came when Selena attended the 2019 Coachella Valley Music and Arts Festival in April. Of course, it was only a pup then.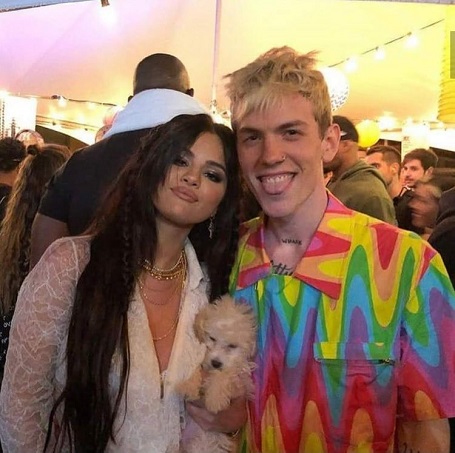 Source: Rover
On Instagram, Winnie appeared in one of the posts from Anna Collins, a friend of Selena. "Your local dog moms 👍" was the caption she put up as the two friends sat on the stone pave-way with their respective dogs on their laps.
In early July, Selena took a fine summer hike with her pals, and she was seen cradling Winnie in her arms while walking down the non-pitched road.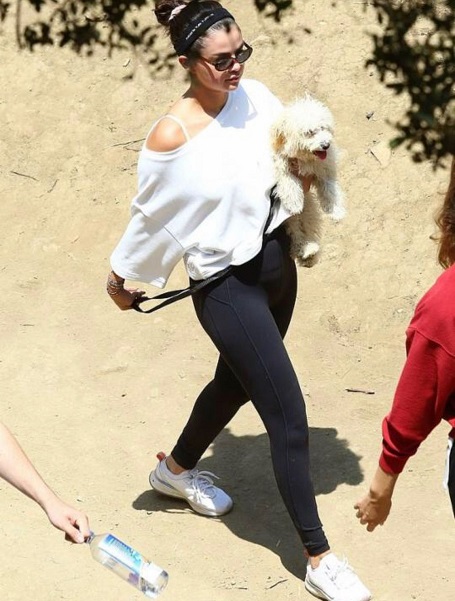 Source: Vasquez-Max Lopes-Ialo, BACKGRID
Selena is certainly a dog lover. She got a dog named Charlie back in 2017 and fans were asking on Collins' post what happened to it. Collins promptly responded to it in a positive way.
He's with fam and is super happy/visits often 💕 He needed a bigger space and a home with other doggos to play with.
The popstar burst a rumor in to the glamour world when she captioned a post on Instagram, from the Cannes Film Festival, "By the way Bill Murray and I are getting married." Fake stories were being made when it was possible the movie 'The Dead Don't Die' only included such a story. She is Single.
While Bill claimed he didn't remember what he whispered to Selena, she later revealed on 'The Tonight Show Starring Jimmy Fallon' what exactly was going on.
"He was just saying dumb things, like he would just lean in and be like, 'You look great tonight.' And then he'd look back seriously and be like, 'Where are you from?' And I would just sit there, and I'm trying to be poised."
Something like that came in May, but Selena made the decision to be real on Instagram rather than have a fame persona back in April.
No matter what the contradiction, we're glad Selena is enjoying her summer quite gleefully. The dog is extra cute too.
-->