Selena Gomez Previously Joked About Her Married Life - Is She Tying The Knot With Bill Murray?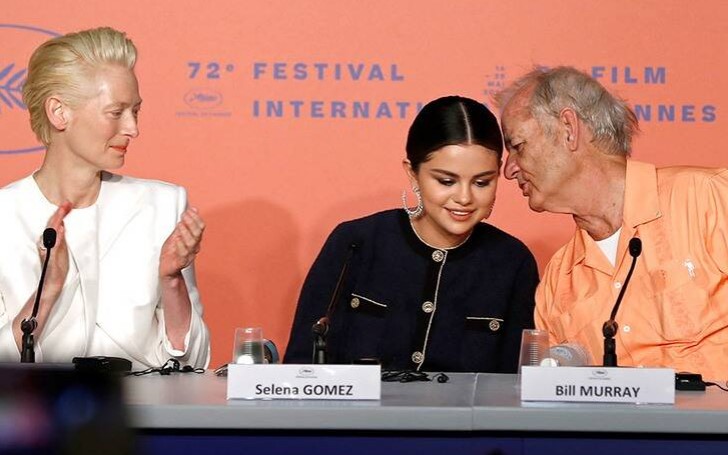 Nope, not even close! Selena Gomez is not even dating anyone atm, let alone tying a knot.
It started when Selena Gomez, who was rumored to be married, and her co-star of the movie 'The Dead Don't Die,' Bill Murray walked the red carpet of the most prestigious movie event, Cannes Film Festival.
The 26-year-old singer-cum-actress walked with the 68-year-old actor, and during the event, Bill was photographed whispering something on Selena's ear.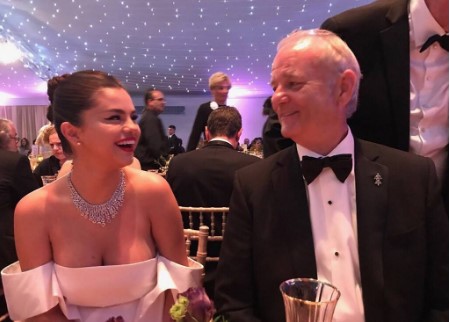 Source: Instagram
Though it was a simple whisper, it was enough to spread the rumors, people went wild over their exchange and went viral.
And our girl, Selena, who collaborated with Julia Michaels, knew precisely what was going around, so she casually joked about her marriage with Bill Murray.
Selena took to her Instagram and said, "My first time in Cannes! I'm so honored to have been a part of this movie with Jim [Jarmusch] and the whole cast. By the way, Bill Murray and I are getting married."
In an interview with an online magazine, Bill said he could not recall what the comedian whispered into Selena's ear.
That was pretty much of it, but the rumors just kept going on, to the point where some online outlets even claimed the date for their marriage.
Seriously, people can cook up some good stories, just by a mere one photograph, and that's enough to pile up evidence that has no backing.
Selena, who was once romantically linked with Justin Theroux, kept rolling the rumors, and she simply enjoyed people speculating about her marriage with the 68-year-old comedian.
But, we fans were perplexed, there were 100s of 1000s of sources claiming the rumors are all true. To fans, who are still confused, Gomez was just playing with you!
Such a badass, right! Meanwhile, our girl, Gomez, is busy fooling around with SIRI. Selena posted a picture of her in Skateland, and the singer captioned it, "Siri play 'I wanna be your lover.'"
Well, it's pretty obvious the 26-year-old singer is not dating anyone at the moment either, Let alone getting married.
-->