Shahid Khan's Daughter, Shanna Khan: A Glimpse into Her Private World!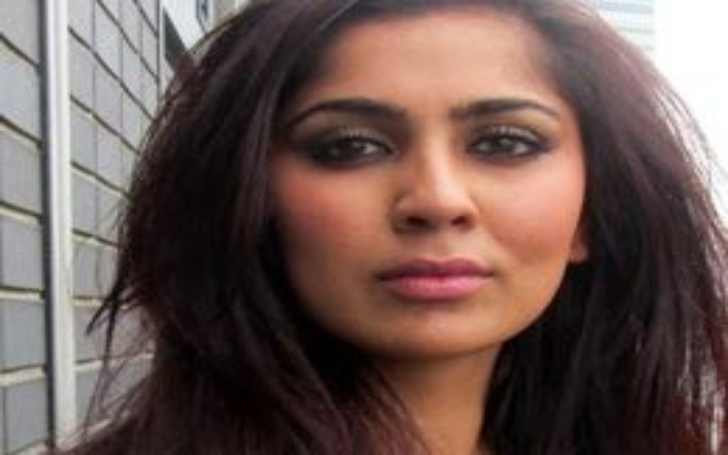 Shanna Khan is an American philanthropist. She is widely recognized as the daughter of the famous Billionaire, Shahid Khan. Her sibling is Tony Khan, an American businessman, sports executive, and promoter.
Shanna shares a strong bond with her father and brother, and her connection with her mother, Ann Carlson Khan, is even more profound as they collaborate on charitable initiatives. In addition to her business pursuits, Shanna has embarked on a fulfilling marital journey, embracing the joys of a happy marriage.
Meeting Love of Life, Justin McCabe
Indeed, Shanna Khan's happiness extends to her marital life with her husband, Justin McCabe. Their initial encounter, as discovered, took place on a wintry evening in Chicago, although the precise date remains unclear.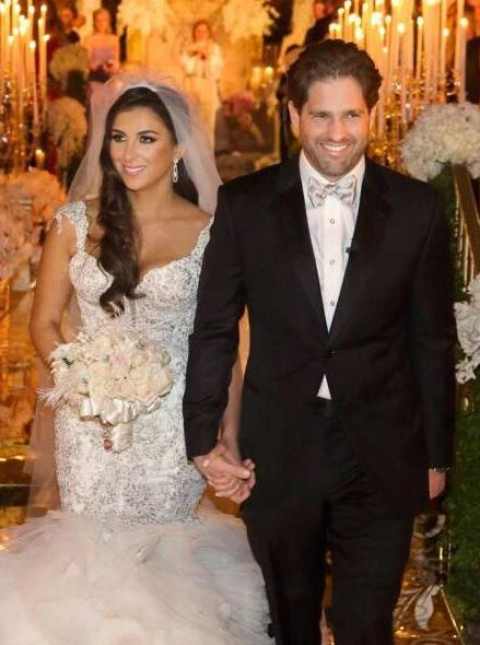 On this occasion, Justin, a businessman, found himself in the company of friends, while Shanna was enjoying the evening with her own group of friends.
In a somewhat uncharacteristic move, Justin took the bold step of initiating a conversation with Shanna. Their interaction proved engaging and promising, ultimately leading to Justin's request for Shanna's phone number.
Dating and Engagement
Shanna Khan and Justin McCabe, due to their demanding schedules, faced delays before reconnecting. Eventually, they embarked on a romantic journey, leading to the introduction of their families.
Reflecting Shanna's strong family values, she invited her mother to join them on an early date, valuing her opinion greatly. Impressively, Justin won her mother's approval, solidifying his place in Shanna's life.
After two years after their initial encounter, the couple's engagement took place in Aspen. Amidst heavy snowfall, they persevered and enjoyed an enchanting evening with friends. In a poignant twist, Justin's proposal came as Shanna turned to head inside.
Shanna Khan Wedding Ceremony
In 2015, Shanna and Justin made the joyful decision to unite in marriage, and their wedding became a lavish and splendid celebration. Given the bride's affluent family background, the grandeur of the event was to be expected.
Shanna's intention was clear – she aimed to create a wedding experience brimming with love and awe for their cherished family and friends.
For this purpose, they chose none other than The Plaza, an iconic location in the heart of New York City, as the perfect backdrop for their special day. This choice reflected their desire for a memorable and extraordinary occasion.
Wedding Dresses, Venues, and Guests List
Shanna and Justin orchestrated a distinctive rehearsal dinner for their extensive guest list of 300 aboard a yacht on the Hudson River. This enchanting evening captured an art deco essence, evident in the gold and beaded headpieces provided for attendees, along with the mesmerizing presence of a magician.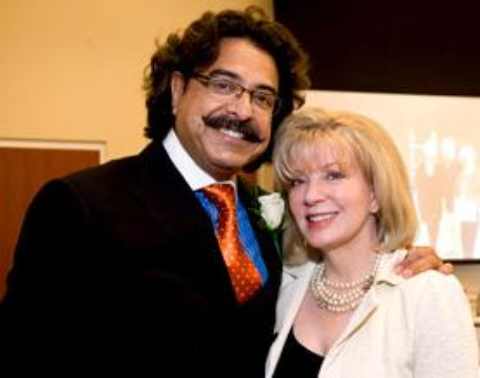 Paying homage to Shanna's father's heritage, the festivities embarked with a Pakistani-themed element, uniting 120 loved ones bedecked in traditional garb.
The focal celebration took place on April 11, 2015, attracting a multitude of attendees, including dignitaries. Their honeymoon destination was the picturesque Viceroy in Anguilla, where the newlyweds relished leisurely strolls on the sandy shores, basked in mesmerizing sunsets, and fostered new friendships.
Do Shanna Khan and Justin McCabe Have Any Kids?
Shanna Khan's personal life remains veiled in privacy, making it challenging to ascertain details about her marriage to Justin McCabe and potential parenthood.
No concrete information is available regarding the couple welcoming any children. Similarly, there are no indications of Shanna's renowned father becoming a grandfather at this time.
As her discreet nature prevails, it is anticipated that with time, any significant developments, such as the addition of a child to their family, may come to light.
Get To Know Shanna Khan's Spouse, Justin McCabe
Shanna Khan's husband, Justin McCabe, has established himself as a successful American businessman, making significant strides in his current career endeavors.
As the Managing Director of Wolf Point Advisors, a distinguished financial services firm situated in Chicago, Justin plays a pivotal role in the company's achievements. Notably, Shanna also collaborates with her mother-in-law within the same business context.
Justin's leadership prowess and expert insights have been instrumental in propelling the firm's ongoing accomplishments. He honed his skills at Eastern Illinois University, where he pursued higher education.
Parents' Wonderful Marital Journey
Ann and Shahid Khan's love story is captivating, as they spent an impressive ten years nurturing their bond before exchanging vows. Their enduring love triumphed over obstacles, leading them to unite in marriage in 1977.
Their wedding was a joyous event, uniting families and close friends to celebrate their union. Since then, their commitment has remained unwavering, with Shanna's parents celebrating forty-six years of marriage.
This enduring partnership serves as a testament to their enduring love and strong connection, marking a journey of love that continues to thrive.
Brother, Tony Khan Was Vice Chairman of Fulham and is CEO of All Elite Wrestling
Tony Khan is a notable American businessman and sports executive known for his significant contributions to the world of professional wrestling and sports entertainment.
Born on October 10, 1982, he is the founder, president, and CEO of All Elite Wrestling (AEW), a revolutionary wrestling promotion. Under his visionary leadership, AEW has rapidly gained prominence, offering an innovative and competitive alternative to established wrestling brands.
Social Works and Career
Shanna Khan, co-owner of United Marketing Company, is a dedicated philanthropist with a remarkable impact. Her generosity, alongside her family, contributed $15 million to the University of Illinois Veterinary Teaching Hospital.
Supporting endeavors like the Spurlock Museum, University of Illinois Athletics, and the Krannert Center for the Performing Arts, Shanna's influence extends to various domains. She serves in Congress as a district assistant, channeling her efforts into charitable initiatives through the Jaguars Foundation.
Shanna's commitment extends to aiding vulnerable youth, providing them with opportunities, and overcoming challenges. Her involvement in projects aimed at enhancing the lives of children and families underscores her enduring dedication.
Also See: Susan Alice Buffett: A Closer Look at the Philanthropic Journey of Warren Buffett's Daughter
Does Shanna Khan Have Instagram?
Shanna Khan, the renowned celebrity daughter, does not possess an official Instagram account under her name. It is plausible that she might use an alternate name if she is engaged on the platform.
However, an official account with her name remains absent. Conversely, her brother, Tony Khan, is notably active in the realm of social media.
With approximately 171.4k followers on Twitter and around 150k followers on Instagram, Tony maintains a substantial online presence, interacting with a wide audience and sharing insights from his dynamic career.
Net Worth of Shanna Khan in 2023
Indeed, Shanna Khan's upbringing has been graced by affluence, being the daughter of a renowned billionaire. With a father like Shahid Khan, Shanna's financial standing is substantial.
As of 2023, her estimated net worth is $20 million, a testament to her privileged background. Shahid Khan himself boasts a remarkable net worth of $12 billion.
Notably, in 2012, he made a notable acquisition by purchasing the NFL's Jacksonville Jaguars for $770 million, followed by his acquisition of Fulham FC of the English Premier League for over $200 million within a year.
Must See: 59-Year-Old British Billionaire, Hamish Harding in Missing Submarine! Know About Harding's Net Worth
What is Shanna Khan's Religion?
Shanna Khan, hailing from the United States, is distinctly American by birth and upbringing. Her unique ethnicity derives from a blend of diverse cultural influences, rooted in her multi-ethnic heritage.
Her mother, Ann Carson Khan, brings European origins to the mix, contributing to Shanna's varied background. Meanwhile, her father, Shahid Khan, an immigrant from Pakistan, introduces another layer of cultural richness to her lineage.
Shanna Khan is a Native of Chicago
Shanna Noelle Khan, commonly known as Shanna Khan, is the daughter of Shahid Khan. Born in 1987 in Chicago, Illinois, United States, she is presently 36 years old.
Shanna pursued her education at the University of Illinois, contributing to her intellectual and personal growth.
Visit Glamour Fame For More
-->