Who Is Shania Twain Married to? The Singer Reflects on Ex-Husband's Affair in New Netflix Documentary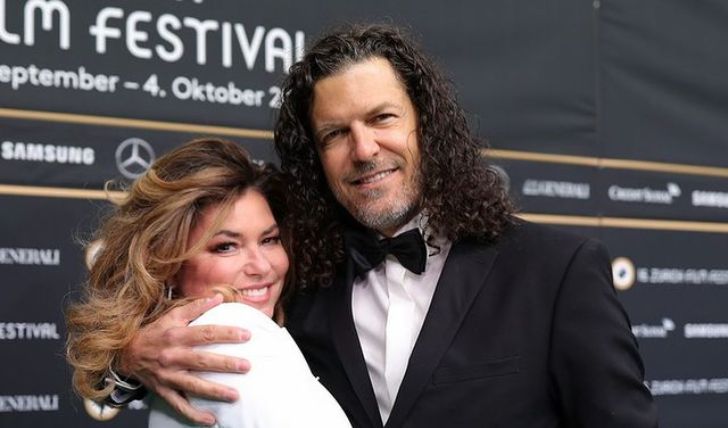 Everything to know about Shania Twain's two marriages: The complete breakdown here!
Often dubbed the queen of country pop, Shania Twain is a Canadian singer-songwriter who has sold over 100 million records. Known for being the foremost singer in the 90s country-pop genre, Twain's timeless hits include Any Man of Mine, Whose Bed Have Your Boots Been Under, No One Need to Know, You're Still the One, and Forever and For Always.
Eilleen Regina "Shania" Twain was born on August 28, 1965, in Windsor, Ontario. She achieved massive stardom after the release of her second studio album, The Woman In Me, which earned her many awards, including a Grammy for best country album. Click for her net worth details. Twain's host of accolades includes five Grammys, 27 BMI, and stars on the Canadian and Hollywood Walk of Fame. The singer is currently married to her second husband, Frédéric Thiébaud.
Inside Shania Twain Frédéric Thiébaud's marriage!
The awaited trailer to Twain's new documentary, Not Just a Girl, is out, and so are the previously unknown facts about Twain's life. Among the list of things that the Grammy-winning singer has gotten candid about are the trials and tribulations of her career, her turbulent marriage, and her ex-husband's alleged affair. The Any Man of Mine singer is married to Frédéric Thiébaud.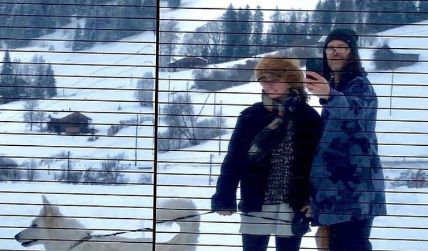 Twain and Thiébaud got married in 2011 after divorcing their unfaithful spouses.
Photo Source: Instagram
Thiébaud, 51, is a Switzerland-born business executive. He previously served as Swiss Nestlé's executive. The pair got married on January 1, 2011, in Rincón, Puerto Rico, after divorcing their spouses. Twain and Frédéric's love story didn't begin on the sets of any MV or through a celebrity cupid; instead, the pair owe their happy married life to their unfaithful spouses, who had an affair with each other.
Check Out: Inside Paul Newman & Wife Joanne Woodward's Marriage.
Twain was previously married to Robert John "Mutt" Lange, a record producer and songwriter, and Thiébaud to Marie-Anne Thiébaud, who also happened to be Shania's best friend at the time. Twain and Mutt were married for 14 years and had collaborated on many projects when Frédéric discovered his wife's affair with Shania's husband. Recalling the infidelity, which later gave way to a new start, Twain said, "Its twisted, but so beautifully twisted."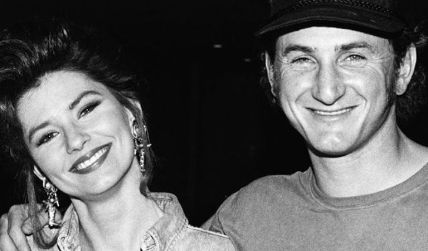 Shania was previously married to record producer Robert John "Mutt" Lange.
Photo Source: Instagram
After her divorce from Robert in 2010, Shania turned to Frédéric, who was going through the exact thing, and the rest is history. "We leaned on one another through the ups and downs, taking turns holding each other up. He understands me better than anyone," Twain said about her relationship with Thiébaud.
How many kids does Shania Twain have?
The Canadian singer is a doting mother to one, Eja Lange, 20, who she shares with her ex-husband Mutt. Twain's marriage with Frédéric has also made her a bonus mother to her Swiss husband's son from his marriage, Johanna Thiebaud. Frédéric and his son don't seem to be big fans of the spotlight as the father-son has remained low-profile for all this while; Twain, however, has made sure she provides a little insight on her son's life and motherhood.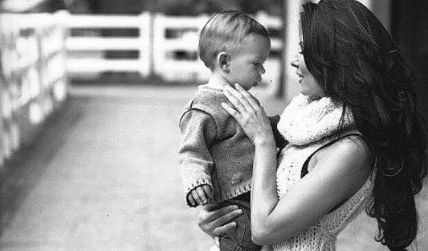 Twain's son, Eja, is an aspiring singer and songwriter.
Photo Source: Instagram
"He has been making music for a few years now," the country singer once said about her son, who is following in his superstar mother's footsteps. Shania further explains, "He is very devoted and a real hard worker. He's got a crazy passion for making music, and it's really fun to watch."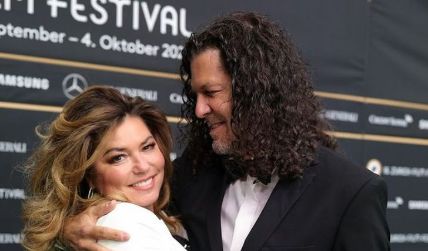 Thiébaud shares one son with his ex-wife.
Photo Source: Instagram
But unlike his mother, Eja reportedly has a passion for electronic music. Although Eja also comes off as a spotlight-shy person, he could be debuting anytime soon. Twain revealed that Eja frequently accompanies her in the studio, and the two enjoy working together. "I use the guitar; he uses synthesizers. You never know, maybe someday we'll come up with something great," the proud mother shared.
Shania Twain's 'Not Just a Girl!
The first trailer to Twain's Not Just a Girl premiered on Wednesday, and it features glimpses of the singer's highs and lows. "Taking the risks to do things your way can be scary; you gotta be brave," the 56-year-old can be heard saying in the trailer as her life is being summaries with fast flashes of music video clips, concerts, and archived footage.
Twain opens up about her ex-husband's affair with her best friend in the 'Not Just a Girl' trailer.
Source: Shania Twain
Directed by Joss Crowley, the Netflix documentary also offers insights into Twain and Frédéric's unusual love story and the infamous affair scandal that brought them together. "It was similarly intense to losing my parents," the Canadian singer says in the video while reflecting on her ex-husband's affair. She adds, "I thought I'd lost my voice forever; I thought that was it."
Don't Miss: Who Is Salma Hayek's Husband François-Henri Pinault? Inside their 13-Year-Long Marriage
Amid Twain's recollection of the past, fellow stars like Lionel Richie, Diplo, Avril Lavigne, and Kelsea Ballerini weigh on Twain's contribution to the industry. "She was the first person to break that door open and go across the music genres. She was that trailblazer," Richie says. Based on her upcoming compilation album of the same name, Not Just a Girl will premiere on Netflix on July 26.
Stay connected to glamour fame for more.
-->