Shannon Beador Is Having Fun With Her Handsome Businessman Boyfriend
Published Fri Aug 09 2019 By Sea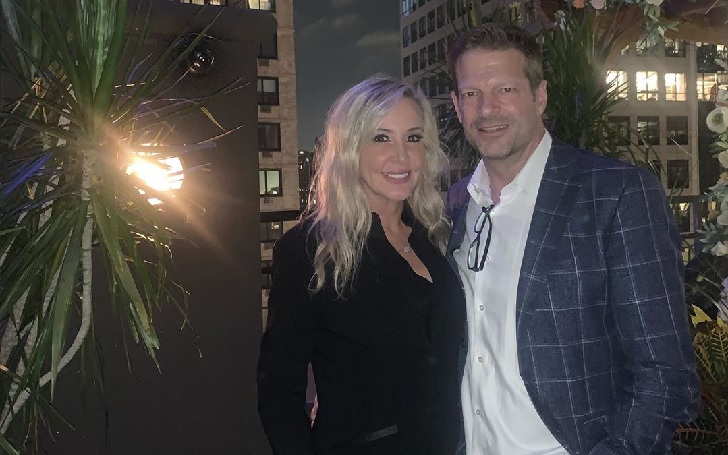 The chemistry between Shannon Beador and her boyfriend John Janssen is greatly comforting, and she just can't get enough of him.
It's only been a few months since 'Real Housewives of Orange County' star Shannon Beador started dating her businessman boyfriend, and she is having more fun than ever with him. She's not afraid to flaunt him to the world either.
Earlier this year, Shannon met John Janssen through a mutual friend, and they were surprised that they both went to USC and never met. Of course, John was a senior to her back then. But now, she finally found her Prince Charming. "He's amazing," she told E.T. Online.
There is a chemistry; there is a connection that we both have. And there's a comfort that I really haven't felt with anyone before, so it's great.
The 55-year-old reality TV star holds John in high regard and is absolutely in love with him. According to her, John is a great and thoughtful guy with the kindest heart, and he's a great dad who gets along really well with Shannon's children.
The pair are enjoying a wonderful time with each other, and Shannon "can't get enough" of the O.C. businessman, a source told RadarOnline. She brought him to New York for the 'Watch What Happens Live with Andy Cohen' taping and the season 14 premiere of 'RHOC' on Tuesday, August 6, and officially introduced him. Cohen also approved of the couple.
Watch: Andy Cohen Approves of Shannon Beador's New Beau
Shannon first went public with John towards the end of July with an Instagram post.
Since then, she hasn't stopped flaunting him on social media.
The two went on a double date with Tamra and Eddie Judge on July 27, and they shared a pretty steamy kiss which Tamra photographed when no one was looking. She declared the two were in love.
Coupled with Shannon's amazing weight loss, it's been proving to be a fantastic year for her. It was over three months in April that she finalized the divorce with her husband of 18 years, David Beador after an intense three-day negotiations ended with an agreement.
Shannon's three daughters with David, Sophie, 17 and twins Stella and Adeline, 15, already gave John their approval. Shannon feels like they want her to be in a good relationship since their father already had moved on with a girlfriend. 56-year-old John is also a divorcee.
Despite all her fun, Shannon is taking life day by day. Although, she admits John was a surprise and is so grateful and blessed for it.
I mean, I do want to have a partner [for] the rest of my life. But what's so interesting is that, since my divorce, I've made it clear to anyone I've gone on a date with - I am not looking for a relationship. So, for it to come along now? It's unexpected. It's a surprise. I'm blessed.
Don't expect a wedding to come anytime soon though, and if it happens in the future, it won't be publicized on TV. She wants to keep certain things private at least. Give her some space.
-->