The Real Housewives Of Orange County Star Shannon Beador Lost 40 Pounds And Is Living Her Best Life Following Divorce!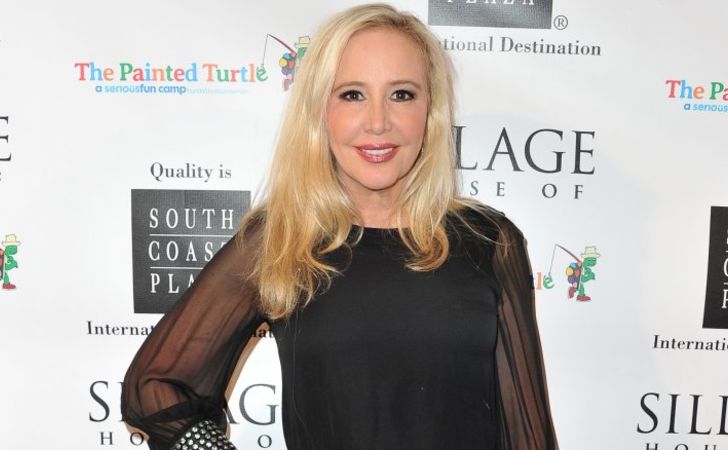 "'I've lost 40 pounds, and I've gained a lot of fun. Fun Shannon, BAM, is back," Shannon Beador said.
Shannon Beador made a comeback on the season 14th of the series, The Real Housewives of Orange County, and she looks better than ever.
The 55-year-old star in the preview video said she lost 40 pounds, the actress in a much good spirit said, she lost weight and gained fun.
The 55-year-old actress is hitting the gym with three of her daughters and could not feel better about her new body.
Also See: Supernatural Creator Eric Kripke Reveals The Winchesters' Impala Almost Had James Bond-Like Weapons
Shannon said, "'I've lost 40 pounds, and I've gained a lot of fun,' Fun Shannon, BAM, is back."
In the premiere video, the actress is seen heading to a gym with three of daughters, Sophie, 18, and twins Adeline and Stella, 15.
Shannon shares her daughters with her ex-husband David Beador, who separated in 2017 after 17 years of marriage.
Following the split with her husband, Shannon started to take care of herself and opted a much healthier lifestyle.
The actress further added, "I'm proud of myself, darn it! It was two years of hell,"
Also Read: Steve Jobs Widow Eleven Madison Park is Dating Chef Daniel Humm
The clip also flashbacks and show her in 2017, shortly after the split with her husband. The actress continued, "I shared 20 years with a man and the fact that he has found someone within months of leaving me is devastating."
Now Shannon has moved on, she seems happier than ever and the actress further added, "The hardest work was changing the insides, getting to the mental place where I know I'm gonna be OK and then the weight was just, kinda, a lot easier. At a certain point, it just started coming off."
Recommended: The Messy Divorce Between Shannon Beador And David Beador Is Finally Winding To A Close
It seems, the happiness has continued to grow, as, on Sunday, July 28, Beador was seen kissing her new boyfriend, John Janssen.
-->