Steve Jobs Widow Eleven Madison Park is Dating Chef Daniel Humm
There's a new couple in town!
Laurene Powell Jobs and celebrity chef Daniel Humm are reportedly dating, Page Six exclusively learned. The buzz of their relationship has been going on about for a while now in the foodie world.
A source close to the couple claims their relationship is a recent development. The source also maintains, 'They have been on some dates.' They've been often spotted at Humm's restaurant, though the romance between them hasn't taken full form.
Chef Humm is the subject of headlines because of his recent parting with longterm partner Will Guidara. Humm seemingly claimed he will buy out Guidara from the food empire, which includes NoMad hotels, LA, and Las Vegas.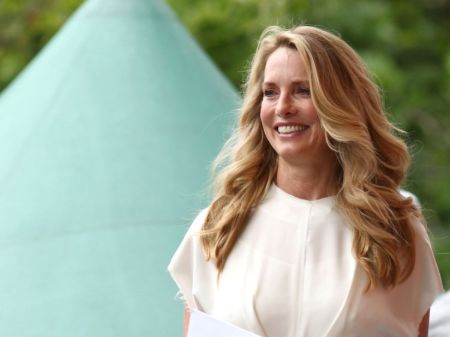 Many sources claim Steve Jobs widow might be supporting Daniel in buying all of these ventures, but no official confirmation has come about it. The speculation first came when the New York Times reported Humm will buy out all the business with the help of an unnamed investor.
Furthermore, Jobs is quite keen on the food empire and invested in the business previously, which includes but not limited to the short-lived Four Seasons Restaurant.
Recommended: Supernatural Creator Eric Kripke Reveals The Winchesters' Impala Almost Had James Bond-Like Weapons
For those of you who are surprised by her huge investments, well, for once, her net worth is a staggering $21.9 billion.
Prior to her relationship with Daniel, she was recently linked with the former mayor of Washington D.C, Adrian Fenty. Humm, on the other hand, was previously married to Genee Wright.
Don't Miss: Everything You Need To Know About German Actress Franka Potente
Jobs was first married to Apple co-founder, late Steve Jobs. The pair shared three children, Eve Jobs, Erin Siena Jobs, Reed Jobs between them.
-->