Meet NFL Star Aaron Hernandez's Former Fiance, Shayanna Jenkins; Facts to Know About Her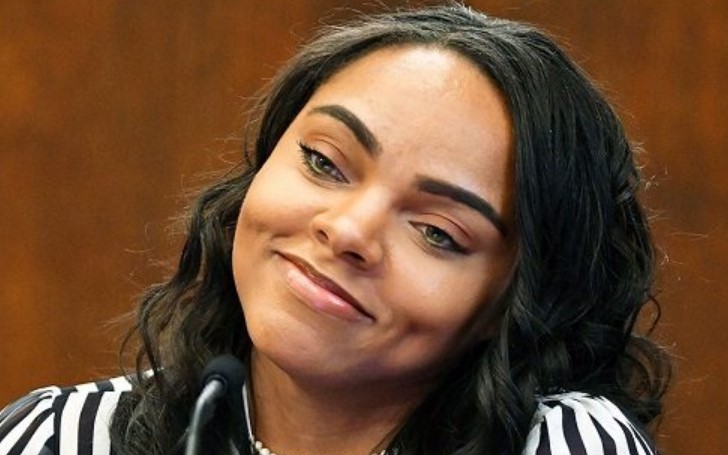 Read things about the former wife of NFL star Aaron Hernandez, Shayanna Jenkins/ Know what she's been up to lately!
Shayanna Jenkins, engaged to the pro-NFL player, Aaron Hernandez, is now a former fiance of the football player, which would not have been the case if Aaron did not die of suicide on April 19, 2017. Shayanna, 30, stood by Hernandez even when he was found guilty of murdering Jenkins's sister's boyfriend, Odin Lloyd.
It's already been two years since the pro footballer died; we all want to know where Shayanna Jenkins is now and what she has been upto. We will find out just that with more interesting facts about the 30-year-old.
Before we jump into what Shayanna is doing now, let's find out how she met Hernandez, got the spotlight, and everything in-between. It will be one exciting read, as their real-life story will put the Hollywood movies to shame; However, we don't mean to hurt anyone's sentiment here.
Shayanna Jenkins and Aaron Hernandez Met in School
The former couple's love story goes beyond and further than a high-school sweetheart, as Shayanna Jenkins and Aaron Hernandez met in elementary school. Their school friendship turned into a beautiful relationship in high school.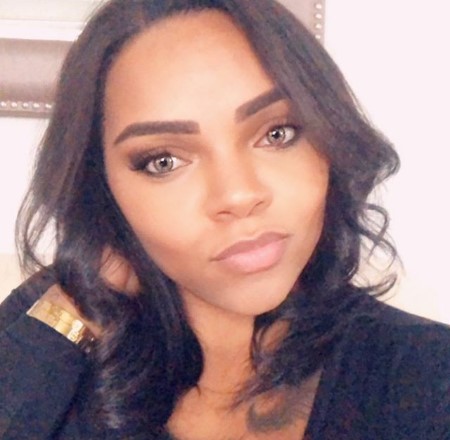 Shayanna Jenkins and Aaron Hernandez knew each other from elementary school.
Source: Shyanna Jenkins' Instagram
But it would not be entirely wrong if we say the former couple was in love while they were in elementary school. This is the perfect example of 'how we find love in most unexpected places.' They proved soul mates really do exist; however, they were bound to separate anyway, as death took Aaron too early.
Shayanna Jenkins and Aaron Hernandez Shared a Daughter
After spending more than 15 years together, it was a no-brainer for Shayanna Jenkins and Aaron Hernandez that they would spend the rest of their life together, sadly, that will never happen, but the former couple shared a beautiful daughter, Avielle Hernandez.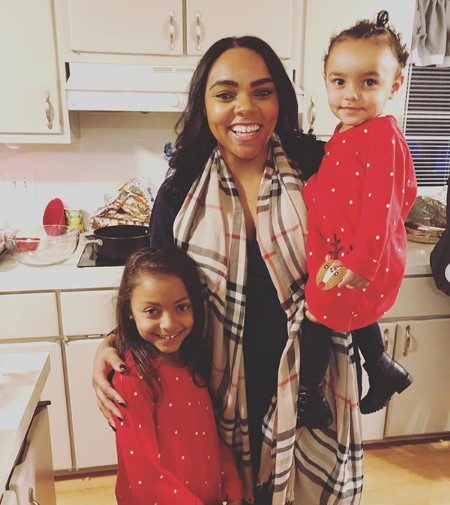 Shayanna Jenkins and Aaron Hernandez shared a daughter, Avielle Hernandez.
Source: Shayanna Jenkins' Instagram
The former pair welcomed their little bundle of joy on November 6, 2012, which was also Aaron's birthday. Isn't that the perfect gift Shayanna gave to her former beau? Jenkins and Hernandez got engaged a year after they welcomed their baby girl.
Also See: Know more about Michael Moshe Friedman; Husband of Talinda Bennington, Chester Bennington Widow
The former couple planned to get married in 2014, but something unexpected happened in their life as Aaron was found guilty of first-degree murder and sentenced to life in prison. The NFL player was again charged with a separate murder case in 2015. Hernandez was found dead in his prison cell (hanging himself with a bedsheet) five days after he was acquitted of the murder charges.
Shayanna Jenkins Found Love in Another Man
Soon after the death of the NFL player, Shayanna Jenkins welcomed her another child with some other man. Shayanna is now engaged to her fiance, Dino Guilmette. In 2018, the couple welcomed their first child together.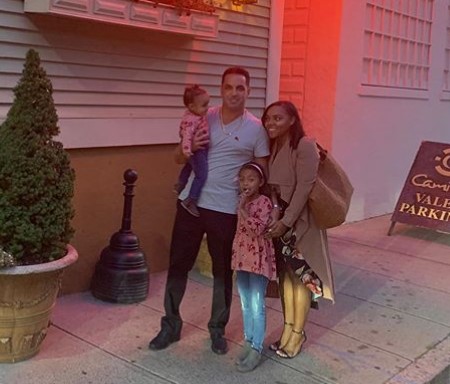 Shayanna Jenkins is now engaged to Dino Guilmette.
Source: Shayanna Jenkins' Instagram
Taking to her Instagram account, Shayanna shared the news of her welcoming another baby girl. Shayanna wrote, "Many of you have had speculated that I might be expecting another very true miracle; I wanted to take time and process and post when I was ready to. I wanted to have a moment for myself alone with my daughter … we are beyond excited about the new addition and chapter we will soon begin."
Also Read: Singer Timbaland Weight Loss - Full Story on His Dramatic Transformation!
Jenkins added, "I couldn't be a luckier woman to have such a perfect little girl that's prepared to become the best big sister, and even more blessed to welcome another baby girl to our home. Baby G, we are very excited to meet you !!! Mommy and sissy will continue to wait patiently for your arrival. I thank everyone for the continued support and appreciate the respect for our privacy that has been shown. 😍"
Despite All the Lows, Shayanna Jenkins Finally Found Her Peace
We can pretty much assume how hard it was for Shayanna, 30, to raise a child alone; moreover, the person she loved committed a crime and eventually killed himself. To put ourselves in her shoes is something unimaginable.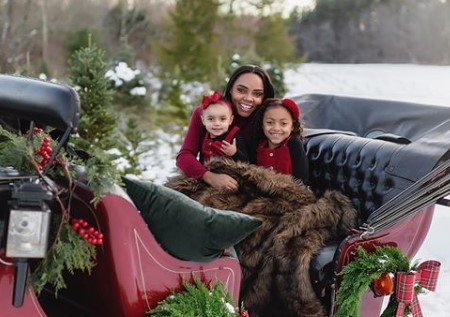 Shayanna Jenkins is now living a peaceful and happy life with her two daughters and fiance, Dino Guilmette.
Source: Shayanna Jenkins' Instagram
But after hitting rock bottom, she rose again like a phoenix and now has everything an average person desire in their life. Shayanna Jenkins is now blessed with two beautiful daughters and a loving fiance, which, according to us, she always wanted in her life. Though she could not find it with Aaron Hernandez, she found it with Dino Guilmette.
Recommended: Know more about Sailor Jerry - Collins Norman and Also Top 6 Sailor Jerry Tattoo Designs Inspiration For Your Next Tattoo!
Shayanna Jenkins pretty much updates her life update on her social media, more precisely, on Instagram. So, just in case, if sometimes you want to know how Shayanna is doing, you can check her social media to get all the updates.
For more information on your favorite celebrities' lifestyles, stay tuned to Glamour Fame, and don't forget to sign up for the newsletter.
-->