Know more about Sailor Jerry - Collins Norman and Also Top 6 Sailor Jerry Tattoo Designs Inspiration For Your Next Tattoo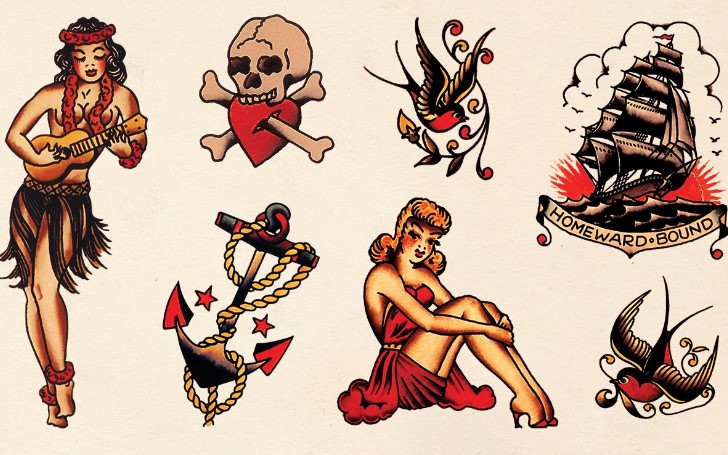 Before we even start to you give you some of the best "Sailor Jerry" tattoos inspiration, let's just find out something about the man behind all of it. Sailor Jerry tattoos are still a thing till date, all thanks to Sailor Jerry (born Norman Keith Collins) and his way-ahead-of-time arts.
Norman was born on 14th January 1911 in Reno, Nevada, but spent most of his childhood years in Ukiah, California. When he came of age, Norman started traveling to the different parts of the country, during which he was introduced to the art of tattooing.
With some talent up his sleeve, Collins started to experiment with the craft, working with whatever tools he could find and practicing on almost anyone willing to let him. The real tattooing journey for him started when Norman met his mentor, Gib 'Tatts' Thomas, in Chicago. Collins met Thomas in 1920, and a year after, he came out as a real tattoo artist that America loved, and they still do. So, let's dive into the world of art, and find some attractive Sailor Jerry designs for your next tattoo inspiration.
6. Sailor Jerry's Pin Up Girl Tattoo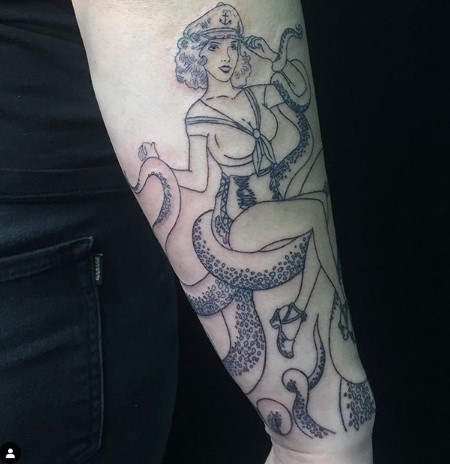 If you ask us, Pin-Up girl tattoos are one of the most famous Sailor Jerry tattoos there are. Pin-Up girl tattoos represent the extreme of femininity. And the tattoo just stole our heart with a bit of hybrid design there. Those tentacles are just giving enough support to the design.
This tattoo might look like a bit different their usual Sailor Jerry tattoo as it's missing the classic 80's vibe color. Still, the anchor is enough to tell it's a Sailor Jerry tattoo, and perfectly defines a sailor's life.
5. Sailor Jerry Hawaii Tattoo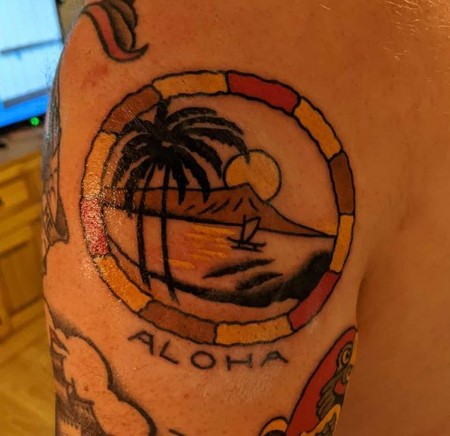 The perfect sunset, a palm tree, a boat, and of course, the word 'Aloha' is enough to tell us it's a Hawaiian tattoo. And indeed, it's one of the classic Sailor Jerry tattoo we all love.
Also Read: KTLA's Lynette Romero Finally Reveals Her 50 Lbs. Weight Loss Secrets
Hawaii was very close to Collin Norman, as he spent most of the time there, after World War II. He truly loved its beauty and exoticism. Sailor Jerry's Hawaiian tattoos reflect his sense of the islands as a kind of paradise on earth.
4. Sailor Jerry's Lucky 13 tattoo
As one of the Instagrammer flaunts her lucky 13 tattoos on her shoulder blade, we found the design is very intricately inked on her. Though the design itself looks basic, the tattoo holds more significant meaning.
Tattoo culture is also considered a tradition of celebrating that which other fears, for example, skulls, knives, snakes, and stuff. In the same way, Sailor Jerry followed the concept to flip a bad luck symbol on its head, as 'cats' and number '13' are considered bad luck in some cultures.
3. Sailor Jerry Snake Tattoo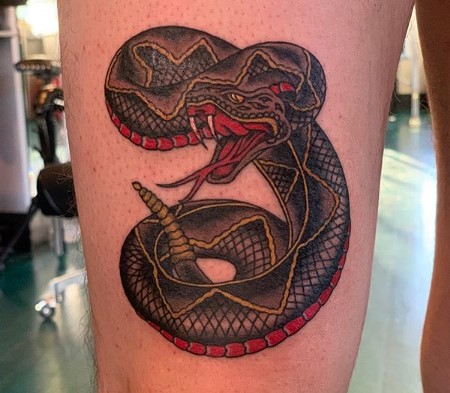 As we mentioned earlier, a tattoo is a culture celebrating that which other fear; Sailor Jerry's snake tatts are no different. Moreover, the snake tattoos hold a much more important significance as well.
You May Also Like: Jeffree Star Breaks Up with Boyfriend Nathan Schwandt After Five Years of Relationship
According to the the tattoo artists, the snake tattoos represent potency and power and often are considered the symbol of warding off evil, misfortune, and potential brawls. And we really liked the art above, which is a classic Jerry's tatt.
2. Sailor Jerry Dragon Tattoo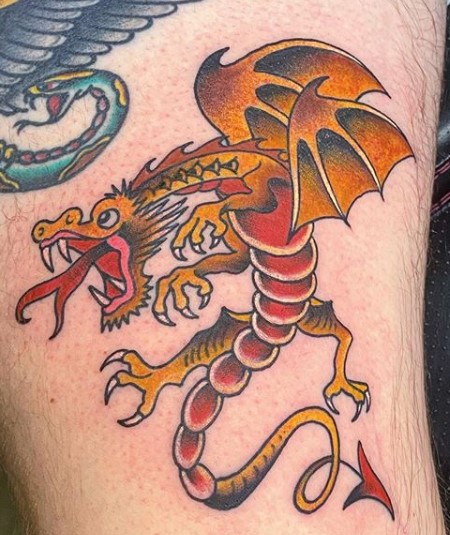 One of the Instagram users got himself a classic Sailor Jerry Dragon tattoo, and we could not stop ourselves from adding this to the list.
As Sailor Jerry spent most of his time in Hawaii, the artist was a bit inspired by the Japanese tattoo art. He deeply admired the work of masters, and "was the first Westerner to enter into the regular correspondence with them."
1. Sailor Jerry Swallow tattoo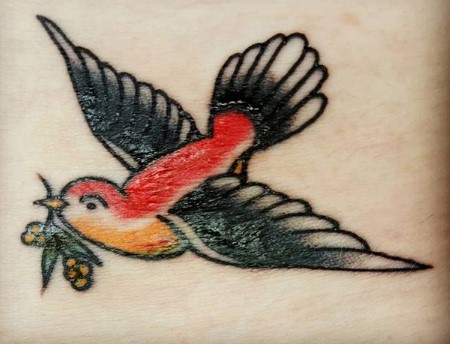 The 'Swallow Tattoos' hold a great significance in the life a sailor, it does not just indicate a sailor sailed 5000 miles, but also are associated with the idea of return. Myth has it; the Swallow tattoos are based on two ideas; the first one, always returning to home, and second, if a sailor couldn't make it, birds carry his soul home to heaven. Isn't that a lovely reason to get a tattoo?
Bonus: (Trivia)
We thought you might want to know, to commemorate the life of Sailor Jerry and his work, there's a rum with the artist's name. The owner of the company, Gravy Thomas, said, "He worked in his tattoo shop in Hawaii, and there he became a hugely influential figure. With our rum, we make sure his legacy is remembered and celebrated."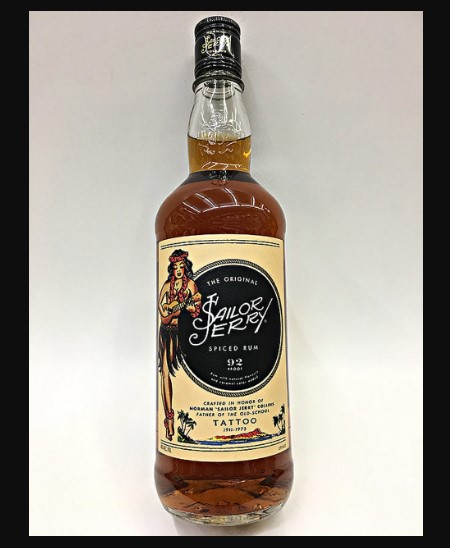 And of course, you can find a unique design behind the label on every bottle of the 'Sailor Jerry - Spiced Rum.' Isn't that lovely for your next tattoo inspiration?
For more information on your favorite celebrities' lifestyle, stay tuned to Glamour Fame, and don't forget to sign up for the newsletter.
-->