Who is Shelley Luther? Some Facts to Know About Texas Salon Owner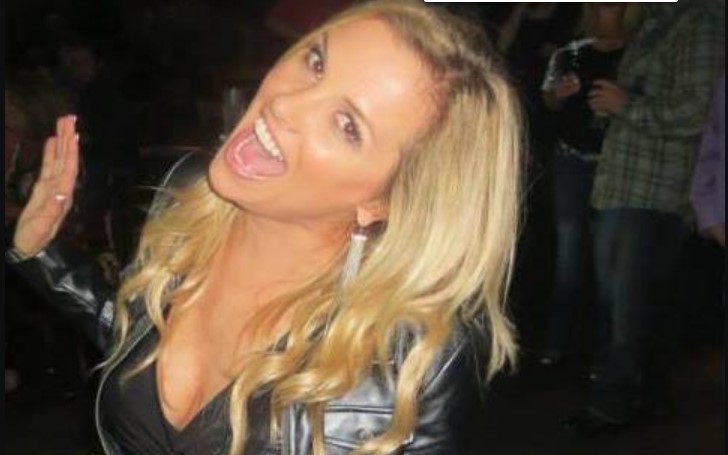 A shocking report surfaced recently from Dallas, Texas. One of the salon owners in the town was arrested for opening her Salon during the lockdown, following which people are outraged. The owner of the Salon is Shelley Luther.
Shelley's only crime was she opened her Salon, while the government has issued the strict stay-at-home order to close all non-essential businesses. Let's find out what happened.
Who is Shelley Luther? (Wiki/Bio)
Shelley Luther is a Salon owner in Dallas. As you might have already guessed it, she is a professional makeup artist too. The makeup artist employs 19 people on her small Dallas-based Salon, 'Salon À la Mode.' Shelley's Salon is well known in her community for works like facials, waxing, hair coloring, cuts, makeup, and more.
Shelley Luther is a salon owner from Dallas, Texas.
Photo Source: Shelley Luther Facebook
About two weeks ago, Shelley announced on her Instagram that her Salon would open on April 24. She added, "Tim and I are going to sanitize and set up the workspace today." followed by a hashtag "opensmallbusiness.
Also See: Who is Sasheer Zamata Boyfriend? Let's Find Out If the Former SNL Star Dating Someone
On her interview, Luther said it's crucial for small businesses like hers to reopen as they solely depend on it; however, she was not careless with the safety of the clients and employees at all. On her Facebook page, Shelley provided some guidelines for her clients who were willing to come to her Salon.
Shelley Luther's Husband and Children
Shelley Luther is in a relationship with her boyfriend, Tim Georgeff. The couple parents three kids together, while all of them are from their previous relationship. Shelley shares two daughters with her previous partner while Georgeff is father to son from his previous marriage.
Shelley Luther is in a relationship with her boyfriend, Tim Georgeff. Together they parent three children, all from their previous relationship.
Photo Source: Shelley Luther Facebook
The couple also seems to be fond of pets. Tim and Shelley are often seen sharing pictures with their pets from where we found out they have lots of dogs, cats, and a lemur. Moreover, they also have six horses, eleven goats, ducks, and many more.
Also See: Zandy Reich and Lea Michele are Expecting - Here's Something to Know About Their Beautiful Relationship
The couple, moreover, loves to work together as musicians as well. The two of them have a musical duo - 'CRUSH,' which, according to them, is - "one of the most exciting acoustic acts in Texas and surrounding states."
What Happened to Shelley Tucker?
She runs 'Salon À la Mode,' which was closed since March 22, 2020. But after a month, Shelley decided to reopen her Salon on April 24, 2020. Just after a day, she letter from the police. The citation was 'cease-and-desist' letter from Dallas County Judge.
Watch: Dallas salon owner, Shelley Luther, tears up citation during rally demanding governor reopen businesses
With not happy what she received, Shelley held a protest at Frisco City Hall and publicly ripped the letter. Luther, on her defense, said she reopened and disobeyed the 'stay-at-home' order due to financial reasons. Shelley said, "Our Salon and other small businesses were closed down on March 22, and we have not had any income since. It's our right to keep the store open. It's our right for those women to earn income for their families."
So, when Shelley disobeyed and ripped the order, She was sentenced to seven days in jail and fined $7,000 on Tuesday, May 5, 2020. Dallas County Judge Eric V. Moye quoted her reopening salon "was a selfish act.' Luther could have avoided the jail time if she had apologized for her action and agreed to close the Salon, but Shelley did not comply with the orders.
You May Also Like: Who Made It to the 'American Idol Top 10'? Here's the American Idol Recap For You
Shelley said, "I have to disagree with you, sir, when you say that I'm selfish, because feeding my kids is not selfish. So, sir, if you think the law's more important than kids getting fed, then please go ahead with your decision. But I am not going to shut the Salon."
For more information on your favorite celebrities' lifestyle, stay tuned to Glamour Fame, and don't forget to sign up for the newsletter.
-->