Who Is Shelley Roxburgh? Know About Actress Melissa Roxburgh's Mother
Published Thu Apr 20 2023 By ashma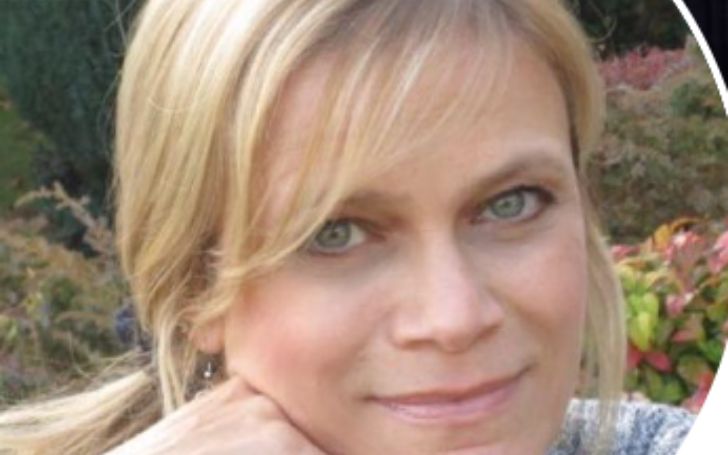 Shelley Roxburgh is the mother of Canadian actress Melissa Roxburgh. Besides, being a celebrity mother, the lady is also a former British professional tennis player. While Shelley Roxburgh is away from the limelight these days, her relationship with her daughter and her impact on Melissa's life has played an important role in her career and personal development.
Shelley Roxburgh's Early Life and Family
Shelley Roxburgh was born Shelley Walpole on 17 September 1965. She was born and raised in Canada and is of mixed ethnicity. However, the celebrity mother is now known by her married name, Shelley Roxburgh.
Walpole was born to her father, a Concorde pilot named Brian Walpole. Sadly, further details on her mother and siblings are yet to be out. She spent her early days in Britain and later moved to Canada.
Career and Achievements
Talking about the 57 years old lady's career, she competed on the professional tennis tour in the early 1980s. Likewise, she remained one of few players to have a positive head-to-head record against Steffi Graf, having beaten the German player in the quarter-finals of a satellite tournament in Solihull in 1983.
During her tennis career, celebrity mother twice received a wildcard into the Wimbledon main draw and qualified for the 1983 US Open, where Calpole lost in the first round to Chris Evert.
Post Career Life
Walpole retired from professional tennis in 1984. After retirement, she has been working as a tennis teaching pro as per her Linkedin profile. She has been described as supportive and loving by her daughter Melissa, who has spoken publicly about the important role her mother has played in her life. Melissa has credited her mother with encouraging her to pursue acting and supporting her throughout her career.
Shelley Roxburgh's background and profession after retirement are not widely known, as she has largely stayed out of the public eye. However, she has been supportive of her daughter's career, attending her film premieres and events, and sharing her daughter's accomplishments on social media.
Bond With Daughter, Melissa Roxburgh
Melissa Roxburgh has spoken in interviews about the strong bond she shares with her mother. She has credited her mother with teaching her important life lessons and values and helping her to stay grounded in the midst of her acting success. Melissa has also shared that her mother has been a source of strength and comfort for her during difficult times in her life.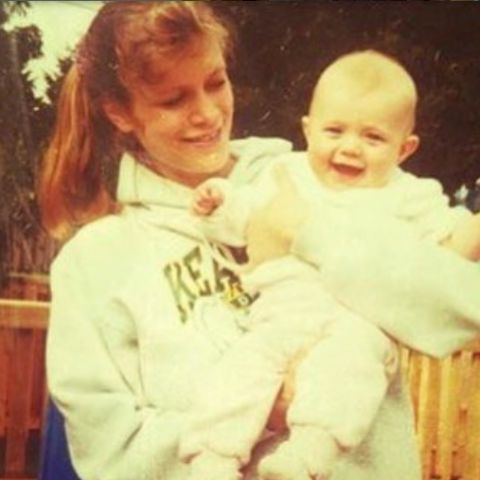 In addition to being a supportive mother, Shelley Roxburgh has also been a positive influence on Melissa's fans and followers. Melissa has shared photos and stories of her mother on social media, and fans have responded with admiration and support for the close relationship the two share.
Check out: Melissa Rocburgh's Parents: Learn About Her Parents and Siblings!
Overall, while not much is known about Shelley Roxburgh's personal and professional life, her importance to her daughter Melissa and her role in supporting Melissa's career and personal growth cannot be understated. As Melissa continues to make her mark in the entertainment industry, it is clear that her mother's influence will continue to play an important role in her life.
As per the news, the former tennis star's daughter, Melissa, is in a romantic relationship with her boyfriend J.R. Ramirez. Further details about their relationship are not available at the moment. However, it is clear that the couple is together and happy. It is always heartening to see people in love, and we wish Melissa and J.R. all the best for their future together.
Married Life and Children
The former tennis player, Calpole is currently married to her loving husband, Cam Roxburgh, a pastor. She shifted to Canada after her retirement from tennis and met her future husband, Cam, there. Likewise, the pair has had a successful married life for many years without any divorce issues.
Mrs. Roxburgh has 4 children including a popular actress, Melissa Roxburgh. Currently, the celebrity mother resides near Vancouver with her husband and the rest family members. Besides her husband, she hasn't revealed anything about her other relationships.
Net Worth Details In 2023
Maintaining a low profile, the 5 feet 5 inches tall former tennis player is yet to disclose her net worth. She might have collected a hefty amount from her early tennis career. Besides, the lady lives a quality life as a celebrity mother.
Coming to her daughter's riches, a popular actress, Melissa Roxburgh has above $1.5 Million as of 2023. In 2021, her net worth was estimated to be around $1 million USD. The majority of her fortune is contributed by her acting career.
Melissa Roxburgh's Career: Movies and TV Shows
Roxburgh got her start in the entertainment industry in 2011, appearing in a short film called "Lepers and Crooks." She went on to appear in several TV shows, including "Supernatural," "Arrow," and "Legends of Tomorrow." She also had a recurring role in the popular TV series "Valor" in 2017.
Roxburgh's breakthrough role came in 2016 when she was cast as Michaela Stone in the NBC drama series "Manifest." The show follows the passengers of a commercial airline flight who mysteriously disappear and reappear five years later. Roxburgh's character is one of the passengers who return, and she is forced to grapple with the consequences of her disappearance.
Also Read: The mother of later singer, Selena, Marcella Samora!
In addition to her work on "Manifest," Roxburgh has also appeared in several movies. She had a small role in the 2016 action film "Star Trek Beyond," and a starring role in the 2017 horror movie "The Marine 5: Battleground."
Roxburgh is known for her versatility as an actress and has demonstrated a range of acting abilities in her various roles. She has been praised for her ability to convey emotion and bring depth to her characters.
Overall, Roxburgh's career is still relatively young, but she has already made a name for herself in the entertainment industry. Her role in "Manifest" has made her a household name, and she is sure to continue to be a rising star in the coming years.
If you want to read more similar content on other celebrities, then keep reading about glamour fame.
-->