Who is Sherry Yard's Husband? Complete Details of her Married Life
Published Tue Dec 24 2019 By Travis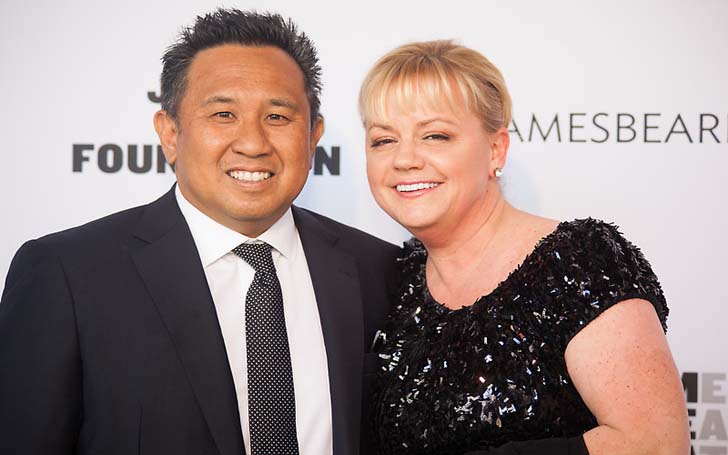 At five feet two inches tall, Sherry Yard may be small in size, but the stature of the chef in the world of pastry is of a giant. Pastry chef Sherry Yard is one of the greatest to ever take to the kitchen, and her stature and demeanor was the reason why she found her fame and is recognizable on the street like a celebrity.
One of the most influential and respected pastry chefs in the world was born on 11 January 1964 in Brooklyn, New York. She studied at the New York City College of Technology and then went on to graduate from the Culinary Institute of America. Sherry started her journey as a chef in a Wolfgang Puck restaurant and soon became a culinary marvel.
Sherry Yard is a pastry chef who is considered to be one of the greatest when it comes to dessert.
Source: Instagram
Sherry was quick to separate from the pack, and her cookbooks, along with the pastry making prowess, made her a household name. But while the career was taking off in all directions, the chef also found love and soon got married. The multiple times James Beard winner is currently living with her husband in California, where they both carry on with their professions.
Who is Sherry Yard's Husband?
Sherry Yard is married to her husband Edward M. Ines for over 11 years now.
Source: Instagram
For the longest time, the only thing Sherry was married to was her work as a pastry chef, trying to get the perfect dessert into the homes of everyone. But work can only fulfill a person for so long as the other aspect of life cannot be satisfied by immersing yourself in work.
Sherry found love in her cooking, but the romance in personal life was missing from her life, which she eventually filled with her special someone, Edward M. Ines. Edward Ines is a dentist, and it is an unlikely bond for the two to be finding love with one another.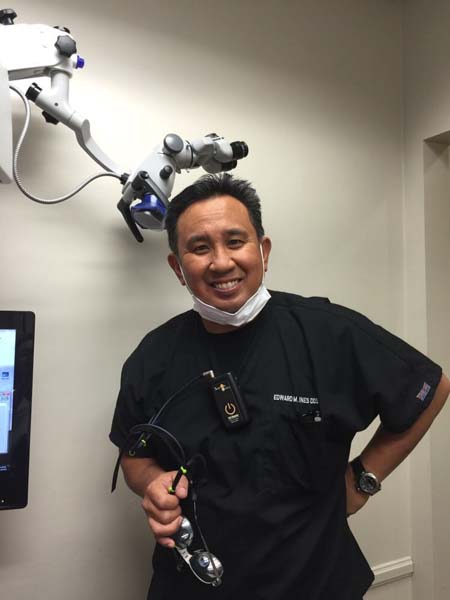 Edward M. Ines is a dentist who operates a private practice in Beverly Hills, California.
Source: Instagram
The chef makes pastry and dessert, which dentists ask the normal public to avoid, and then there is Sherry's husband whose works as a dentist. But the profession aside, there are many things in common between the lovely couple, which resulted in the romance evolving into something concrete between the two.
Also Read: Full Story on Sherry Yard Weight Loss
Sherry Yard and her husband Edward M. Ines got married on 3 May 2008, and it was a destination wedding, which was hosted by her employer at the time, Wolfgang Puck. The wedding was grand, and the lovebirds shared their vows on the same day and started living together in Manhattan Beach, California.
Edward M. Ines, Sherry's husband, is still working as a dentist in the Beverly Hills, California area, where he owns a private practice called Edward Ines DDS. Sherry is also working as a pastry chef and continuing her work as a celebrity chef. They both commute between work and their home in California, where they live with their two dogs, Hank and Willow.
The couple is currently staying off the children's train and focused on their career while also living with their two dogs. But by the looks of things, they are probably not looking to be pregnant anytime soon as there are multiple things happening in the couple's lives over the last few years.
Sherry Yard and her husband Edward Ines live in Manhattan Beach, California with their two dogs Hanks and Willow.
Source: Instagram
It is unknown whether her dentist husband is looking to have kids or not, and it seems the husband and wife are currently content with the life they've built together in California over the last 11 years.
Also Read: Hilary Duff Is Married! The Secret Wedding with Boyfriend Matthew Koma Revealed by Duff Herself
Before you leave, make sure to visit Glamour Fame to be in the know of all the happenings in the world of show business.
-->