'Siesta Key' Juliette Porter Says Ex Alex Kompothecras "Begged" for Their Hookup
Published Wed Jun 17 2020 By Sea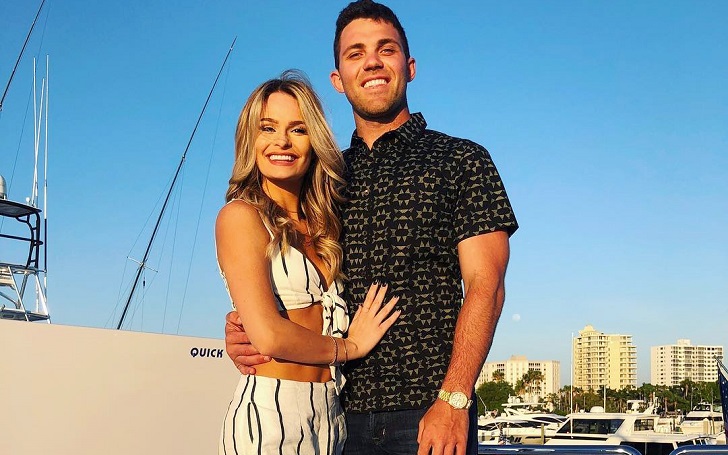 The last time Alex Kompothecras hooked up with Juliette Porter, she says he "begged" for it rather than as revenge on him for cheating on her before.
Just before the mid-season break of 'Siesta Key', it was revealed that Juliette Porter and Alex Kompothecras hooked up, with the conversation of the morning after the night shown in an episode. And he had a girlfriend, Alyssa Salerno, at home ever since then.
As for why she hooked up with him knowing he was in a committed relationship, she told Us Weekly that he was actually "begging" for it. And Chloe Trautman was there to prove it, apparently.
Trautman was there to prove it.
Photo Source: Juliette Porter, Instagram
"He was begging," she revealed in a recent interview. "I did not go searching for that. Chloe [Trautman] will tell you he was knocking on our door in the middle of the night."
Trautman also confirmed it, saying, "I opened the door and said, 'She's asleep. What do you want?' He pushed through the door and I tried to push him out."
Recent: 'Teen Mom OG's Tyler Baltierra's Racist Video Resurfaces
Additionally, Porter also cleared out that the emotional connection with him was not why she got along with it in the first place. She says she wanted to know if she was not the only girl he would cheat on, if he had not changed.
"I think there was part of me that wanted to know that he did not change. He didn't change for her," she continued. "He was never going to change, and he was going to continue to act that way for a long time. I'm assuming maybe he's different now."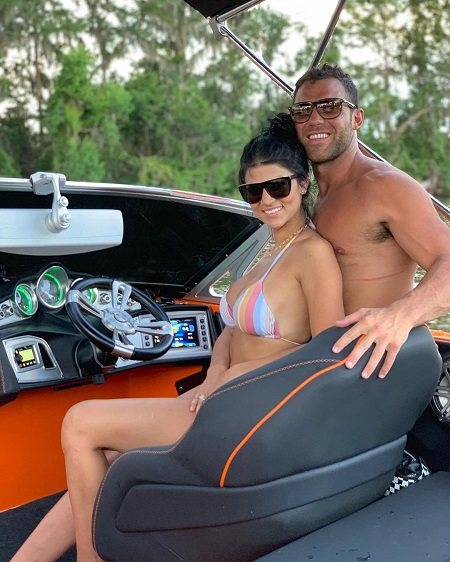 The couple recently became parents to a daughter.
Photo Source: Alex Kompo, Instagram
"I wanted to know I wasn't the problem. He is just built this way and he's always going to cheat and it wasn't good for me either. There was also a part of me that probably wanted to, but it was nice knowing that he could not deny that anything happened after."
Also See: 'The Bachelorette' Alum Kaitlyn Bristowe to Be on 'Dancing with the Stars'
In the next-morning conversation, Porter asked him if he was going to tell Alyssa about the situation, but he shrugged it off. When he went home, Alyssa told him that she didn't like him being friends with Porter, but he tried convincing he was not spending time with her alone at all.
It was weird how they found out Alyssa was pregnant a while after the hookup, and he's now become a dad recently. But Juliette believes he likely won't change his behaviors with girls but does hope fatherhood has a positive effect on him.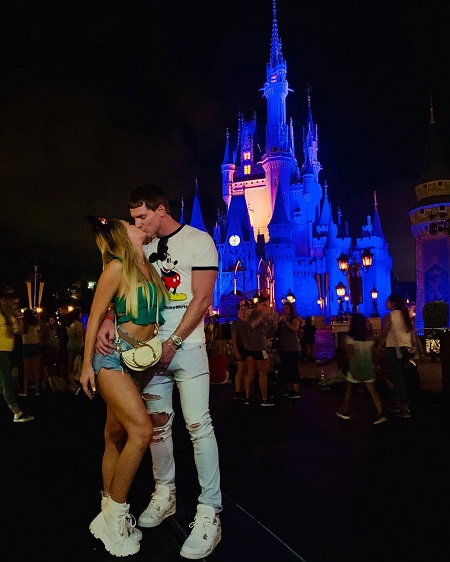 Meanwhile, Juliette is now dating Sam Logan.
Photo Source: Juliette Porter, Instagram
"I think that he will be a great father. He loves kids. I hope that this will be one of the changing factors in his life," Porter recently told ETOnline. "I just wonder [if] he may not be fully available as a father should be, because that's a full-time job if you want to do it properly, and I would be interested to see if he really does commit. I don't know if he's going to completely commit to [Salerno] -- I don't think he will."
Stay tuned and connected to GlamourFame for more celebrity news and updates.
-->