Slushii Net Worth - Find Out How Rich the American Musician Is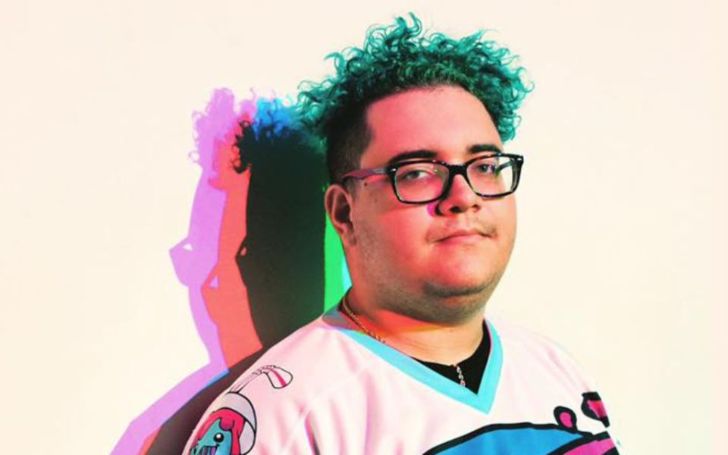 Julian Scanlan, also known by the stage name, 'Slushii,' is a multi-talented American musician, DJ, singer, songwriter, and record producer. The artist contributed his works to some of the hit staples in the town like Zedd's hit song 'I Want You To Know' and his popular remixes for artists like 'Kaskade,' 'I See MONSTAS & Botnex,' and 'Galantis.'
Not only limited to that, but Slushii is also best known for his works with renowned artists managed by Moe Shalizi, like 'Marshmello,' 'Ookay,' and 'Jauz.' Currently, the musician was supposed to be working on his tours across the country, which might be on a halt due to coronavirus outbreak. Slushii's upcoming tour date is set for July 17, in Boom, Belgium.
Getting through one's work renowned worldwide at the age of just 22 is a huge deal. So, how much does he really earn amid all his concerts, merch deals, and records? Let's get some details on Slushii, his life, and net worth collection.
Some Basics About Slushii
Julian Scanlan, the hip American DJ, was born on May 1, 1997, in the United States of America. The child spent most of his teenage years up in Mount Laurel, which is a township in Burlington County, New Jersey. He graduated from the same area through Lenape High School.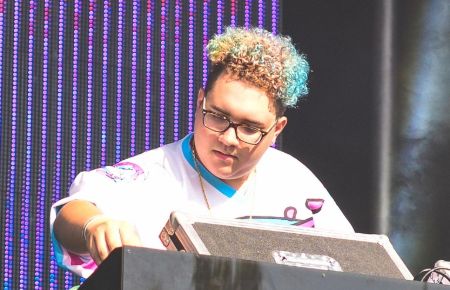 Before the alias name Slushii, Julian was known as DJ Swoon.
Photo Source: Wikipedia
Scanlan started out his much famed musical career through a small step which was by joining a psychedelic power-pop band called, 'Deuteronomy' for a consecutive three years until he released his own album titled as, 'Propaganda.' After that, the record producer involved himself in dance and music as well.
Slushii's Upscaled Career In Music
Julian started a new career under the alias name 'Slushii' when his previous title, 'DJ Swoon,' was taken down from SoundCloud due to copyright allegations. After that, the musician started another project and released a remix of Zedd and Selena Gomez's 'I Want You To Know.'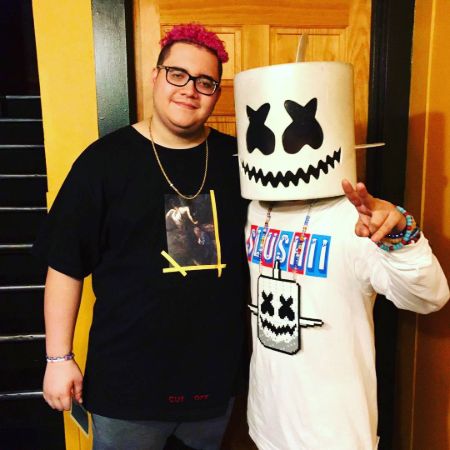 Slushii is associated with top-notch artists like Skrillex, Marshmello, Jauz, and many more.
Photo Source: Mix 247 Edm
In February 2016, Slushii signed for the 'Red Light Management' and released his first single for Canadian label, known as 'Monstercat.' Then he self-released, 'Brain Freeze' which was a seven-track debut extended play. It was a success, and 'YourEDM' rated it 9.2 out of 10.
You May Also Like: Iyanna Mayweather - Some Facts to Know About Floyd Mayweather's Daughter
Following that, the year 2017 brought a series of records and collaborations for the singer. He released a dubstep single called 'Catch Me,' and also his debut studio album called, 'Out of light' containing 13 songs.
Net Worth of Slushii
In a short span of time, Slushii surged heights unknown to him. Besides his budding music career, the artist also engaged in concerts around the globe. Some of them were in Toronto, Canada, New York, Dallas, Texas, Denver, Boston, Philadelphia, and many more.
You can find Slushii merch in his own website.
Photo Source: Your EDM
Slushii also runs a merch under his name that sells a myriad of products like T-shirts, Jersey, Hoodie, Head Band, Bandana, and many more. Through all of this the DJ earned a massive net worth of $1 million on his own. He gets his income from record label, YouTube channel, tours, and performances.
Also See: Who is Lapattra Lashai Jacobs, the Alleged Victim of Yaya Mayweather Knife Attack?
If you enjoyed the article, make sure you follow Glamour Fame.
-->