SNL: Bill Burr and Issa Rae to Host Next October Episode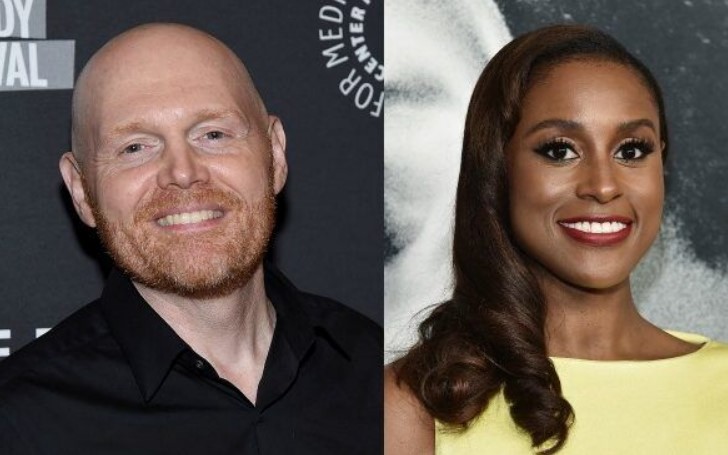 Bill Burr and Issa Rae are confirmed for the next October episodes of SNL.
The 46th season of Saturday Night Live is full of surprises! The premiere of the show aired this weekend, hosted by Chris Rock. The comedian gave a shoutout to some extraordinary guests during his monologue.
Now with the conclusion of the first episode, there is some excellent news. According to Deadline, SNL tapped Bill Burr and Issa Rae for the next two episodes of SNL as hosts.
Also Read: Maren Morris' Powerful Song 'Better Than We Found It' is Out Now
The report suggests Bill's episode will air on October 10 and will feature country singer, Morgan Wallen, as the musical guest.
Issa will take the stage on October 17, while Justin Bieber will be the special musical guest of the night. This will be the first time Bill, Issa Rae, and Morgan Wallen, to ever appear on SNL.
Watch: Chris Rock Stand-Up Monologue - SNL
Following the announcement, fans flocked to their social media to show their excitement. One person, on Twitter, wrote,
"I am freakishly excited about this SNL with Bill Burr- so deserved - cannot wait- nor can my friends because they are sick of me telling everyone. Don't suck Bill! SNL FOR THE WIN WITH BILL BURR!"
While Issa, on the other hand, took to her Twitter account, to update her fans about her gig on SNL. Rae posted a picture of notes detailing the date and guest for the night, including her name!
As soon as Issa tweeted, the post was filled with fans' reactions.
One fan wrote,
"I literally Googled this wondering when you were gonna host. This is gonna be good!!"
Another fan wrote,
"That's such awesome news! I was thinking awhile back that you've been so busy with so many projects these past few years, but this is one I hadn't even considered. You'll be so great at this. And maybe more white people will learn how to pronounce your name correctly."
The premiere of the 46th season of SNL saw Chris Rock as the host, and the most exciting part of the premiere was the crowd was filled with first responders, along with NBC variety shows stars.
The host for the night, Chris, gave a shoutout to the floor seated guests during his monologue. During his segment, Rock joked, "They're so good, we let people die tonight so they could see a good show."
You May Also Like: Don't Tell Us You Knew Carrie Underwood Has a Boyfriend
For more information on your favorite celebrities' lifestyle and other news, stay tuned to Glamour Fame.
-->