Who Is Sofia Vergara's Husband? The Actress Has been Married Twice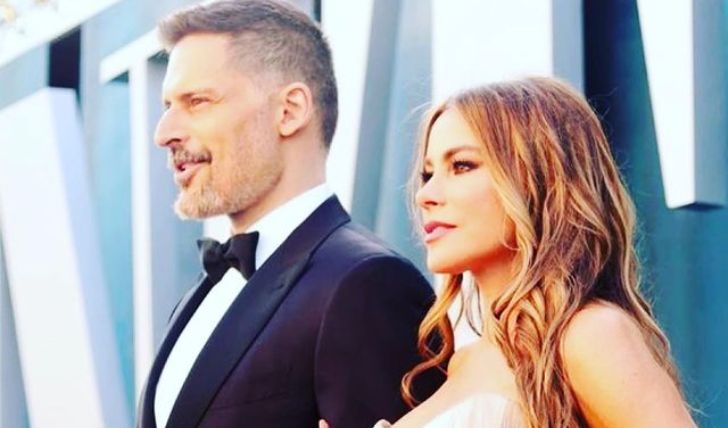 Inside Sofia Vergara's blissful marital life: The complete story here!
Best recognized as Gloria Maria in the beloved family sitcom The Modern Family, Sofia Vergara is a Golden-Globe-winning actress. Also a producer and a businesswoman, Vergara has amassed a staggering net worth in her career, spanning over three decades. Her other notable credits include Chasing Papi, Meet the Browns, Hot Pursuit, and America's Got Talent.
Sofía Margarita Vergara Vergara was born on July 10, 1972, in Barranquilla, Columbia. A chance encounter with a photographer along the coast of her native led Sophia into the entertainment world. While on a journey as an aspiring actress, Vergara had her first experience as a wife, a mother, and soon a young divorcee. The Modern Family alum is now happily married to her second husband, Joe Manganiello.
Who is Sofia Vergara's husband, Joe Manganiello?
Vergara has been married to Joe Manganiello for over six years now, and just like Vergara, Manganiello is no small star. A prolific actor, Manganiello has credits in movies like Spider-Man, Magic Mike, Magic Mike XXL, and the HBO series True Blood. The pair met when both were at the peak of their career, with Joe starring in True Blood, and Sofia in The Modern Family, in 2014. Manganiello recalls it was an attraction at first sight, if not love.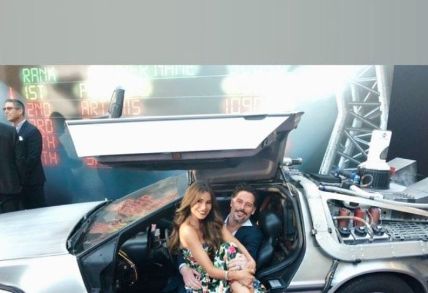 Sofia and Joe met when the actress was engaged to Nick Loeb.
Photo Source: Instagram
Vergara and Joe came across each other during a correspondents dinner at the White House in 2014. The True Blood actor says Sofia was not single at the time, but he couldn't stop checking her out nonetheless. "C'mon, you can't put that in front of me. What am I supposed to do? I'm not going to apologize; I totally got busted," Manganiello said while dishing on his first meeting with the Columbian beauty.
Recommended: Is Ricky Gervais Married? Who is his Wife? All Details Here.
Playing by the idyllic dating decorum, Manganiello waited till Vergara was a single lady to ask her for a chance, and the opportunity knocked sooner than the True Blood actor had expected. The pair started dating in August 2014, which was not long after Sofia had called it quits with her then-fiancee Nick Loeb. The actor later reveals that The Modern Family star was persistent in pushing him away, but he wasn't the one to give up either.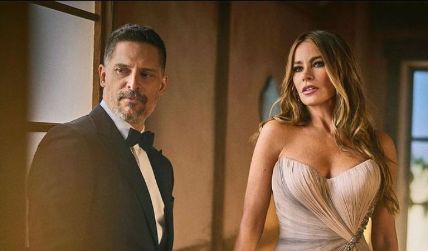 Joe Manganiello is best known for starring in 'True Blood' and 'Magic Mike.'
Photo Source: Instagram
"Our first date was her giving me every reason why it would never work out," Joe said, adding, "Like, 'You're too young, you're an actor, you're this, you're that,' and she was just doing it to hear herself say it. She was trying to talk herself out of going there." Vergara confirmed her budding romance with Joe by saying, "You know, I'm just having a great time. It's a special time in my life, and I'm trying not to think too much about it."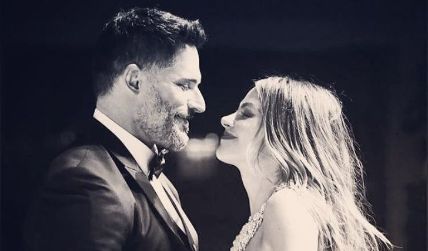 Vergara and Joe tied the knots after a year of dating in November 2015.
Photo Source: Instagram
But while everyone perceived it as a rebound romance, given the Columbian actress had recently broken off with Nick, Sofia and Joe instead engulfed in a whirlwind romance. The pair moved in together in November 2014, and come a month later, in December, Manganiello got down on his knees on Christmas Eve. "I had a whole speech prepared in Spanish. I proposed to her on one knee in Spanish with the sun going down. It was awesome," Joe shared. The twosome tied the knots at a serene ceremony in Palm Beach on November 21, 2015.
How many kids does Sofia Vergara have?
Although Vergara and Manganiello have been married for more than six years, the pair don't have any kid of their own. Vergara, on the other hand, is a doting mother to her only son, Manolo, who she shares with her ex-husband, Joe Gonzalez, her high-school sweetheart. Sofia was only 18 when she married Gonzalez and had a son with her in 1991, and got divorced in 1993.
Vergara's son, Manolo, is following in his mom's footsteps. Source: Entertainment Tonight
Manolo Gonzalez Vergara, 30, shares a close bond with his mom and is reportedly following her footsteps to become an actor. Manolo graduated from the Emerson College in Boston in 2015 and has appeared in films like Destined to Ride, Vandal, Guilty Party, White Rabbit, and Vergara's film, Hot Pursuits.
Don't Miss: Is Shaquille O'Neal Dating after his Divorce? Learn his Relationship History.
After Gonzalez, with whom the actress claims she shares an amicable relationship, Vergara was engaged to actor/businessman Nick Loeb from 2012 to 2014. The Modern Family actress says she is open to expanding her family, even though her age imposes hurdles. "My husband is [four years] younger than me, and he wants kids, so we're trying to figure out what we're going to do," Sofia shares. She adds, "I cannot just expect anything natural anymore. We'll see what happens."
Stay connected to glamour fame for more.
-->