Sofia Vergara Sends Her Regards to Simon Cowell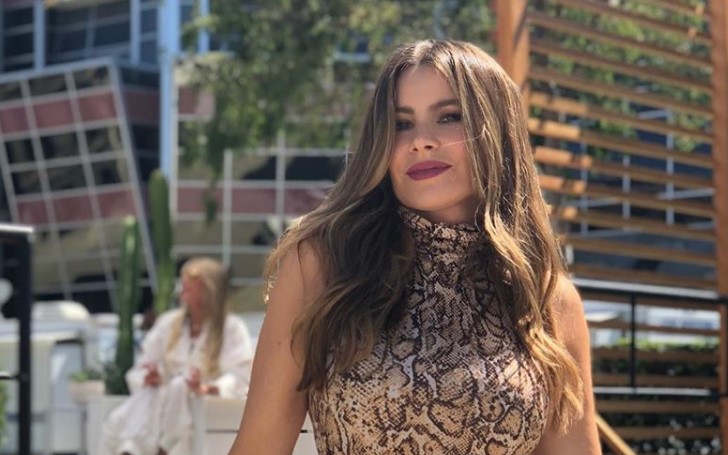 Sofia Vergara sent her regards to Simon Cowell, who is recovering from his bike accident at a hospital.
Simon Cowell, the 'America's Got Talent' Judge, met an unfortunate incident this last weekend. The British media personality was out on a ride on his new electric bike, little did he know, he will be thrown off of it soon.
Simon fell on his back, following which he was rushed to the hospital and directly to the surgery room. According to the reports, the surgery lasted for six hours, needing multiple fusions and metal inserted into his spines.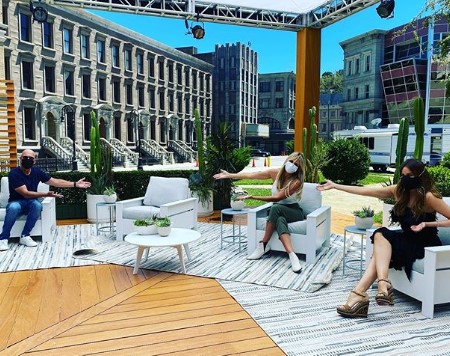 Sofia sent Simon Cowell her regards. In the meantime, all the judges were seen following the safety guidelines while on the set of AGT.
Photo Source: Sofia Vergara's Instagram
The reports further claimed he escaped from being paralyzed for life by a centimeter. But luckily, he avoided it and now recovering in hospital.
Also Read: Some Interesting Facts to Know About Peter Nelson and His Exit From HBO
While he recovers in the hospital, his friends from AGT, especially Sofia Vergara, sent him regards, and also mentioned they all are missing him.
Sofia recently took to her social media; she uploaded a picture from the set of AGT, where all three judges, Sofia, Howie Mendel, and Heidi Klum, were seated, pointing to a empty chair to tell Simon how much they are missing him.
Watch: Simon Cowell Hospitalized With Broken Back
Sofia. on the caption, wrote, "We miss our boss!! Come back fast [Simon Cowell]"
Even Heidi took to her social media profile and updated the same picture and wished Simon a speedy recovery.
On her caption, Klum wrote, "Wishing you a speedy recovery [Simon Cowell]."
According to the reports, Simon is recovering well, but the doctors asked him to stay longer in the hospital for a speedy recovery and proper care.
You May Also Like: WWE Superstar James 'KAMALA' Harris Dies at Age 70
For more information on your favorite celebrities' lifestyle and other news, stay tuned to Glamour Fame, and don't forget to sign up of the newsletter.
-->