Sophie Turner And Joe Jonas' Another Wedding Ceremony In France, Get More Detail About The Ceremony And The Dresses Wore At The Wedding
Published Mon Jul 01 2019 By Chester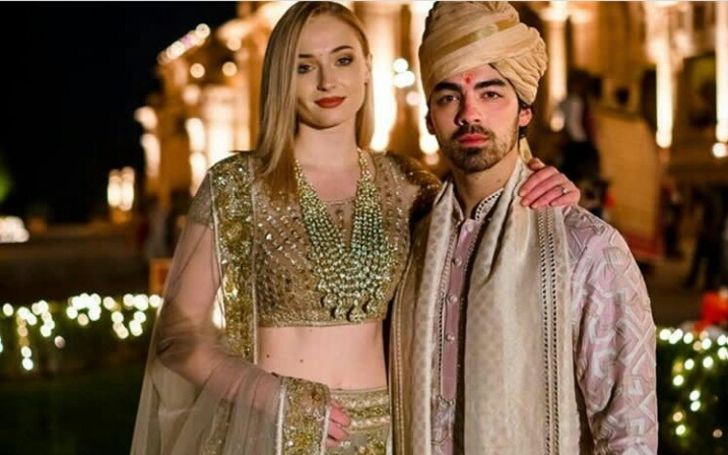 Joe Jonas and Sophie Turner finally tied their final knot.
Those who were hiding under the rock and are not following Sophie Turner and Joe Jonas wedding bells updates, well, the lovey-dovey initially walked down the aisle in Las Vegas, however, it was an official one.
Merely months later, the head over hills lovers took their second wedding to Southern France recently on Saturday, June 21.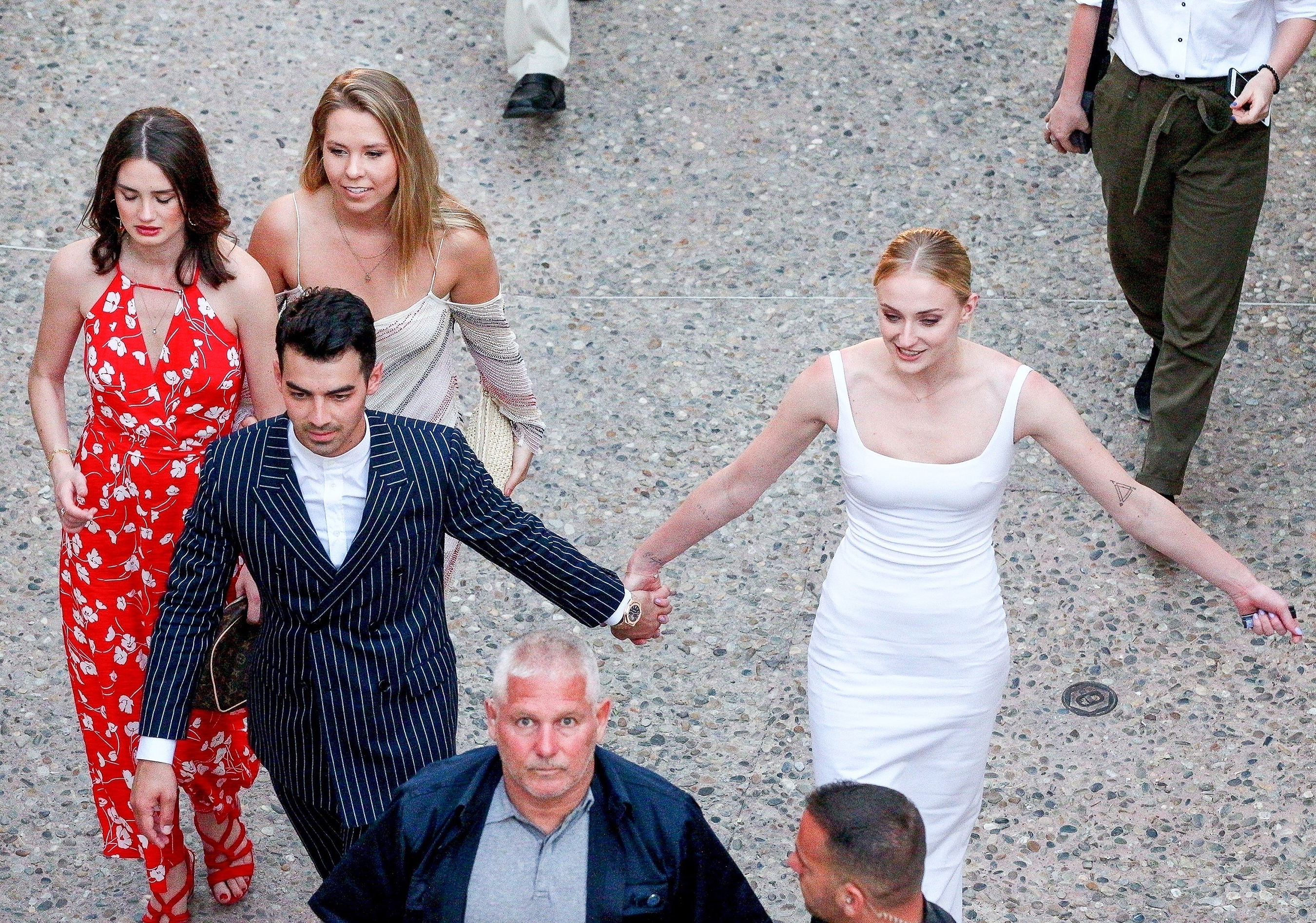 The auspicious ceremony took place at Le Château de Tourreau. The aisles were decorated with elegant flowers and glass candles which looked mesmerizing.
Taking the venue's balcony for an epic shot. And, yes Maisie Williams made it this time and the girls were having fun.
As reported by E!, "Sophie was drinking champagne with her girlfriends and brunch was also delivered. Joe had a few shots with his groomsmen to ease the nerves."
The Game of Thrones star was shining like a princess in her heavenly white gown featured with a full skirt and capped sleeves which sparkled more adding long and floaty veil. The dress was designed by 'Louis Vuitton'.
Finally, it was the time to put on the bridal gown and share those inseparable vows, Sophie showed up in a beautiful long lace dress with light makeup.

On the other hand, Joe seemed smart and elegant on a classic tux best matched with his physique.
Sophie Turner And Joe Jonas Shared A Romantic Kiss In Paris Ahead Of Second Wedding! >>>
The vow exchange was sweet and intense, E!'s source said. "Joe and Sophie both teared up while reading their vows. Everyone stood and cheered, and they had huge smiles as they left as a couple. It was an emotional ceremony."
Priyanka Chopra was looking stunning with her husband, Nick Jonas as she enrolled a pretty pink dress for the occasion styled in a chic, wavy updo.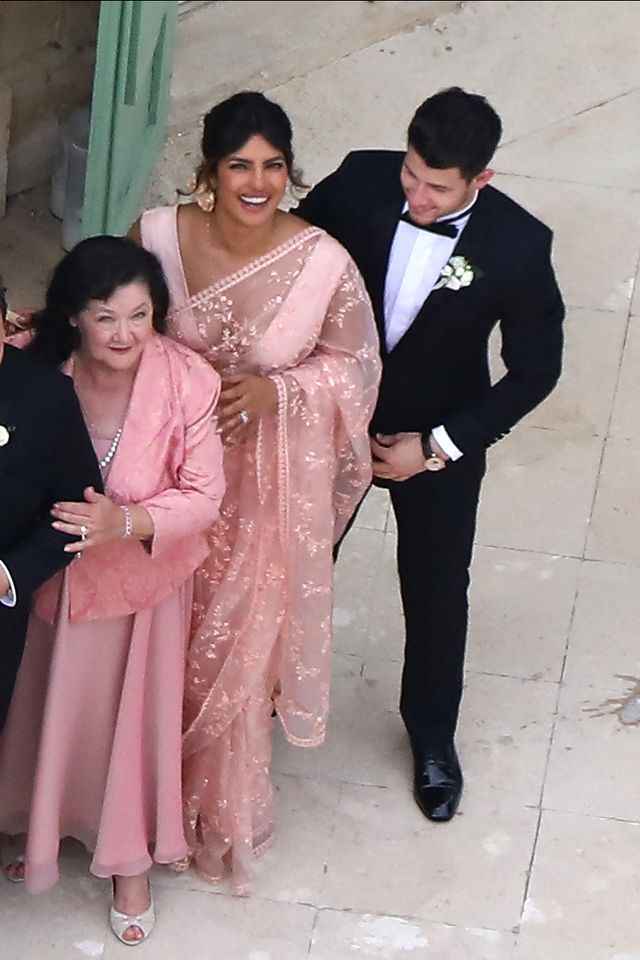 Alongside Nick Jonas was on a classic black and white suit and their doggy Porky Basquiat was also wearing an adorable tux to the wedding.
"They knew they needed to have a legal ceremony in the U.S. and decided a few weeks ago to do it in Vegas after the Billboard Awards," a source told E! News at the time. "Some of their friends and family would be there so it felt like the perfect timing."
According to insiders of Entertainment Tonight, Turner and Jonas were delighted how the wedding turned out to be. This time was in an official and traditional way as all the family members and friends attended the ceremony.
Sophie Turner Shares New Details About Wedding to Joe Jonas >>>
We would like to congratulate the couple for the auspicious event with prayers ahead for their blissful married life along with lots of happiness and success ahead.
-->