Sophie Turner Throws Shade Towards Evangeline Lilly for Being Ignorant About Pandemic
Published Mon Mar 23 2020 By Eden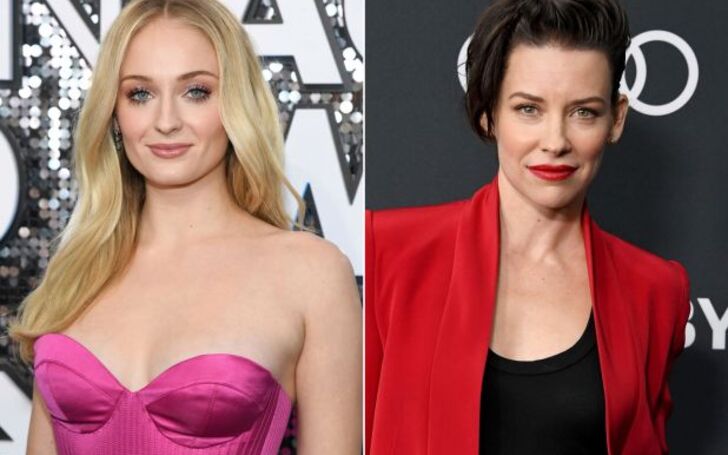 Game of Thrones star Sophie Turner isn't best pleased about Evangeline Lilly's comments about the COVID-19 pandemic.
The coronavirus pandemic is anything but a game for Sophie Turner, and she is not having any of Evangeline Lilly's ignorant comments about the global crisis.
Needless to say, valuing one's "freedom" isn't the wisest decision during this COVID-19 outbreak. The currently pregnant star of 'Game of Thrones' left no shortage of effort to lash out at people who couldn't heed the advice. It was a definite shade towards the Marvel star Evangeline Lilly, who couldn't help make a mockery of herself during the weekend.
Watch: Sophie Turner calls Evangeline Lilly "Stupid" for ignoring Coronavirus
Alongside her husband Joe Jonas, Sophie shared a video on Instagram, where she said:
Stay inside. Don't be f---ing stupid. Even if you count your 'freedom' over … your health.
Previously, the "Ant-Man and the Wasp" star was the subject of a massive backlash after she proudly stated she's not fond of self-quarantine. What makes this claim even more astounding is the fact that her father is battling stage 4 leukemia and couldn't be more vulnerable to the disease.
The actress had posted a picture of a cup of tea, writing:
Just dropped my kids off at gymnastics camp. They all washed their hands before going in. They are playing and laughing. #businessasusual
Fans were quick to point out to the "Lost star," the pandemic is anything but "business as usual" and she should be acting more responsibly to ensure people gain the right awareness and start taking this more seriously.
When quizzed by fans, Lilly responded:
I am also immune compromised at the moment. I have two young kids. Some people value their lives over freedom, some people value freedom over their lives. We all make our choices.
That's not all. In several other comments, the actress appeared to downplay the severity of the global crisis, calling it a "respiratory flu."
Watch: Sophie Turner Seemingly Shades Evangeline Lilly For Not Social Distancing: 'Stay Inside'
Responding to another comment, Lilly stated, "Where we are right now feels a lot too close to Marshall Law [sic] for my comfort already, all in the name of a respiratory flu. It's unnerving… Let's be vigilant right now. And kind. Watchful and gracious — keeping a close eye on our leaders, making sure they don't abuse this moment to steal away more freedoms and grab more power."
Looks like this coronavirus pandemic is bringing out the worst among several celebrities. Sometimes it's better to keep your mouth shut and let people assume you're a fool than to open it and remove all doubt.
Visit Glamour Fame for more interesting news of your favorite celebs.
-->