Star Wars Actor, Ray Stevenson Passed Away at 58! Know His Cause of Death and Many More
Tragic Loss: Renowned Star Wars Actor Ray Stevenson Passes Away at 58, Uncovering Details of His Demise and More.
Ray Stevenson was a versatile British actor known for his commanding presence and remarkable performances. Born on May 25, 1964, in Lisburn, Northern Ireland, the actor is devoted to his works. He had appeared in a diverse range of films and television shows, showcasing his versatility in both dramatic and action-packed roles.
Ray gained international recognition for his portrayal of the comic book character Frank Castle/The Punisher in "Punisher: War Zone" and for his role as Titus Pullo in the acclaimed television series "Rome." With his strong screen presence, impeccable acting skills, and dedication to his craft, the actor continues to leave a lasting impression in the world of entertainment.
RRR Superstar, Ray Stevenson Died At the Age of 58
Northern Irish superstar who played a negative role of British governor in RRR took his last breath on 21 May 2023. He was 58 years old during his death and was only four days short to celebrate his 59th birthday.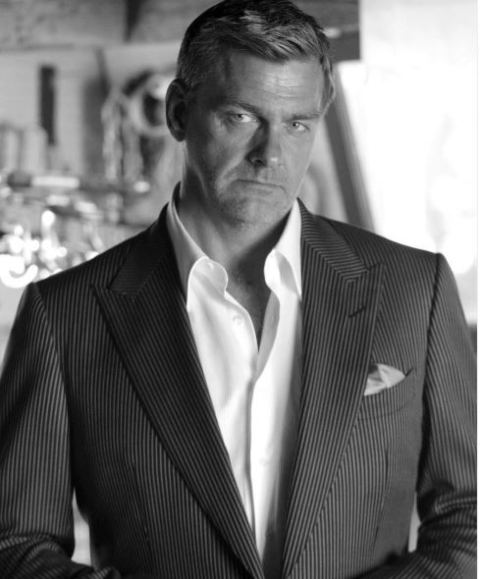 Several newspapers have reported that he had been hospitalized while filming on the island of Ischia due to a sudden illness. Stevenson's cause of death is still unknown.
The news of Ray Stevenson's passing has garnered heartfelt tributes from colleagues and friends in the entertainment industry.
Tributes
SS Rajamouli, director of the film RRR, expressed disbelief at the news, emphasizing Ray's infectious energy and vibrancy on set. Rajamouli regarded working with him as pure joy and extended his prayers to Ray's family, wishing for his soul to rest in peace.
Matthew Lewis, known for his role in the Harry Potter series, shared his sadness on Twitter. Recalling their shared experience on the television film Some Kind of Life, Lewis fondly remembered Ray as his on-screen father. Also his co-stars, Rosario Dawson, James Purefoy, and Scott Adkins Paid Tribute to him.
Ray Stevenson Was Dating His Girlfriend Elisabetta Caraccia
The huge superstar Ray Stevenson was survived by his girlfriend, Elisabetta Caaraccia. Their crossed paths during Ray's work on the television series "Rome," which aired from 2005 to 2007. Their connection blossomed, and the couple enjoyed a harmonious relationship that spanned nearly two decades.
While the actor has kept their relationship relatively private, it is evident that they shared a strong and contented bond. Tragically, their time together was cut short, leaving Elisabetta devastated by the loss of her beloved partner.
The pain of this loss is undoubtedly immense, and one can only hope that she finds the strength and support she needs during this challenging time. Throughout their years together, it is likely that Ray and Elisabetta created many cherished memories and shared moments of happiness.
Their love and commitment to each other undoubtedly brought joy and fulfillment to their lives. As Elisabetta navigates the difficult path of grieving, it is hoped that she finds solace in the love they shared and the memories they created together. May she find the strength to heal and embrace the support of loved ones during this heartbreaking period.
Divorced With Ex-Wife, Ruth Gemmell
Ray Stevenson and Ruth Gemmell also an actress embarked on a beautiful journey of love that culminated in their marriage. The couple exchanged vows on July 8, 1997, surrounded by loved ones in a private ceremony held at a picturesque venue.
The exact details of the venue have not been widely disclosed, as both Ray and Ruth have maintained a level of privacy regarding their personal lives.
Their marriage was a testament to their deep connection and commitment to each other. Throughout their time together, they navigated the challenges and joys that life brought their way, supporting each other in their respective careers in the entertainment industry.
Recommended: Audrina Patridge is Officially Divorced From Corey Bohan After One Year of Filing Her Separation!
Despite so much love the pair finally called it quoit after eight years of their marriage. Their divorce was finalized in 2005. Although they are not together the duo has worked on several films including Peak Practise and Band of Gold.
Star Wars Actor, Ray Stevenson Has Three Kids
Ray Stevenson has three children. His first child is a son named Sebastiano Derek Stevenson, born in 2007. Sebastiano's mother is Ruth Gemmell, an actress whom Ray was previously in a relationship with.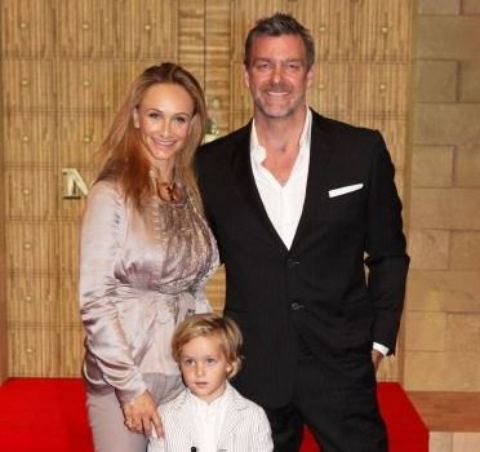 His second child is a daughter named Leila Stevenson, born in 2010. Leila's mother is Elsie, a woman whom Ray was involved with. Ray Stevenson's third child is a son named Rafferty Stevenson, born in 2014. The mother of Rafferty is not publicly known.
Ray has kept the details of his children's lives relatively private, and there is limited information available about them. Although, the actor had a hectic work schedule he often find time for his children. He is survived by his three kids who love him very much.
Mesmerizing Career of Ray Stevenson
Ray Stevenson has had a successful and diverse career in the entertainment industry. The talented British actor has showcased his versatility in a range of roles across film, television, and stage. Known for his captivating performances, Stevenson has garnered acclaim for his ability to portray complex and compelling characters.
He gained prominence with his role as Titus Pullo in the critically acclaimed TV series "Rome" (2005-2007). This breakthrough role showcased his talent and led to further opportunities in both film and television. Stevenson has appeared in major film franchises such as the Marvel Cinematic Universe, portraying Volstagg in the "Thor" films.
His career has also included notable roles in films like "King Arthur" (2004), "The Book of Eli" (2010), and "The Transporter Refueled" (2015). Stevenson's performances have captivated audiences and demonstrated his range as an actor. With his remarkable talent and dedication, he continues to leave a lasting impression in the entertainment industry.
Recent and Upcoming Projects
Ray Stevenson's recent projects have showcased his talent and versatility in the world of entertainment. In the Tollywood blockbuster "RRR," which received an Oscar nomination, he portrayed the villainous Governor Scott Buxton, leaving a memorable impact on audiences.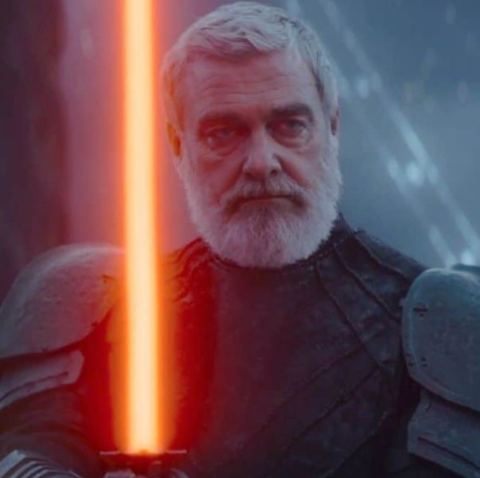 Fans can also look forward to Stevenson's upcoming role in the highly anticipated Disney+ series "Ahsoka," set in the "Star Wars" universe. He will portray Baylan Skoll, a Jedi who succumbs to the dark side and becomes an ally to the malevolent Grand Admiral Thrawn.
This isn't Stevenson's first involvement with "Star Wars," as he previously lent his voice to the character Gar Saxon in both "Star Wars Rebels" and "Star Wars: The Clone Wars." Ray's upcoming projects 1242: Gateway to the West, Cassino in Ischia, and Ahsoka.
Stick With Glamour Fame!
-->