Stassi Schroeder and Kristen Doute Apologize to Faith Stowers for Their Insensitive Comments in the Past
Published Mon Jun 08 2020 By Sea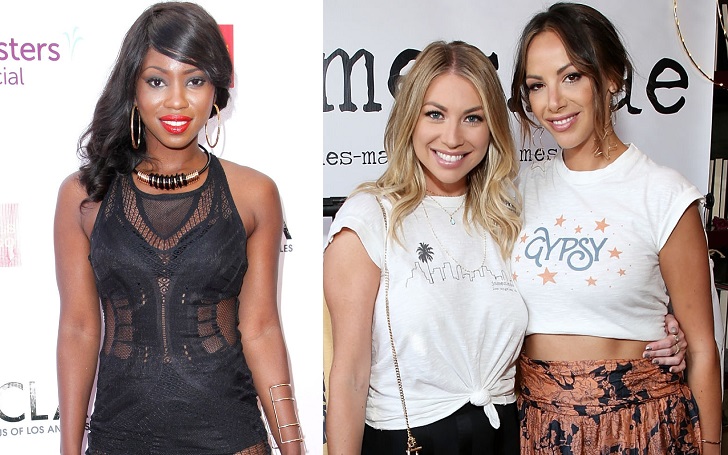 After Faith Stowers accused Stassi Schroeder and Kristen Doute of pinning the blame for a robbery in 2018, the two took to Instagram to share how sorry they are.
Stassi Schroeder and Kristen Doute have responded to the accusation their 'Vanderpump Rules' co-star Faith Stowers made against them of calling the cops on a robbery that didn't involve her. In fact, there was some other African-American woman in the photos of the robbery that they blamed Stowers for.
"There was this article on Daily Mail where there was an African-American lady," Stowers discussed the situation with Candace Renee Rice on Instagram Live last week. "It was a weird photo, so she looked very light-skinned and had these different, weird tattoos. They showcased her, and I guess this woman was robbing people. And they called the cops and said it was me."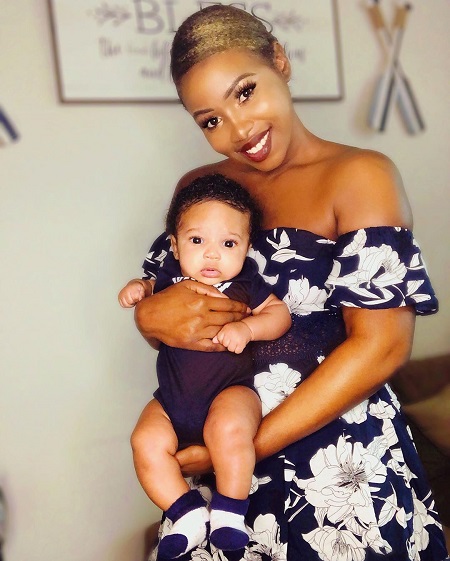 Stowers became a mother to a son in February 2020.
Photo Source: Faith Stowers, Instagram
Back in 2018, Doute tweeted the particular article about the thief, asking her followers if "this ex #pumprules thief" looked familiar. Schroeder later confirmed that they actually called the cops on Stowers during a December podcast interview.
The two involved finally took to their own Instagram pages to apologize for the past remarks they made on Stowers that may have come out to be racially insensitive but not intended that way.
Recent: Mark Wahlberg's Racial Problems Highlighted When Supporting the BLM Movement
Schroeder insisted she's grown since the incident and still is remorseful for her actions back then. "Racially insensitive comments from my past have resurfaced," she started her post. "I have grown significantly from the person I was then, and I am still filled with remorse and regret for the hurt I caused."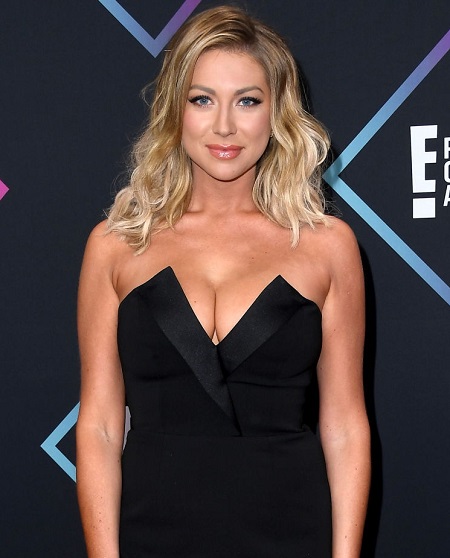 Schroeder's fans have responded positively to her apology.
Photo Credit: Steve Granitz, WireImage
"What I did to Faith was wrong. I apologize and I do not expect forgiveness," she continued. "I am going to continue to look closer at myself and my actions - to take the time to listen, to learn and to take accountability for my own privilege."
Meanwhile, Doute wrote, "I have been taking some time to really process what I've been seeing, feeling and learning. ... Although, my actions were not racially driven, I am not completely aware of how my privilege blinded me from the reality of law enforcement's treatment of the black community, and how dangerous my actions could have been to her."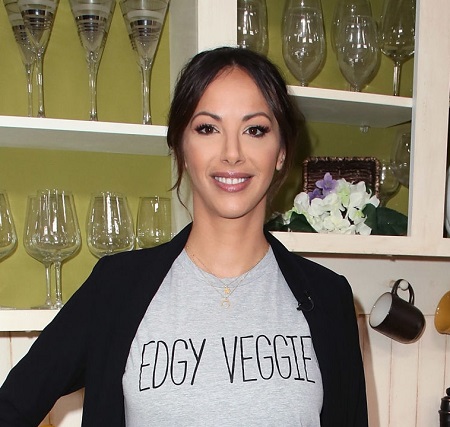 Meanwhile, Doute promises to do better.
Photo Credit: David Livingston, Getty Images
"It was never my intention to add to the injustice and imbalance," she added. "I'm ashamed, embarrassed, and incredibly sorry. I will do better. I have to do better."
Recommended: Apologies Haven't Settled the Hatred Lea Michele's Getting for Her Behavior on 'Glee'
The two have been lucky that fans have seen their apologies to be modest and from the heart. Not many who were backlashed for their support to the BLM movement have been so much lucky.
Stowers was part of 'Vanderpump Rules' in Seasons 4 and 6, while Schroeder and Doute are still in the group.
Stay tuned and connected to GlamourFame for more celebrity news and updates.
-->