Stephen Amell Won't Decline Playing Oliver Queen In Later Arrowverse Installments
Published Mon May 27 2019 By Chester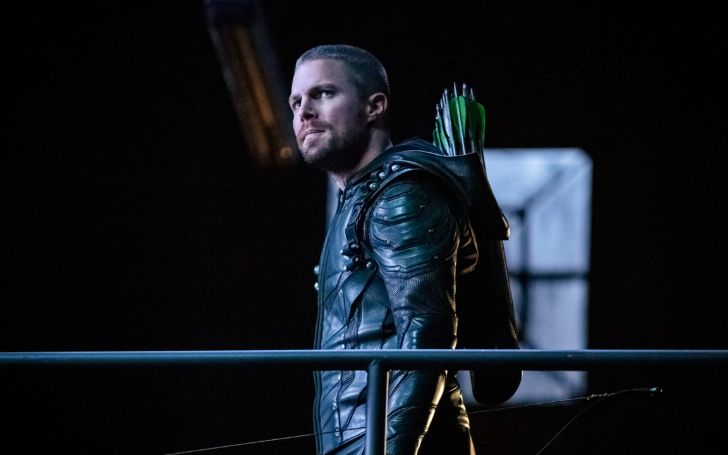 Stephen Amell is open to playing 'Oliver Queen' in future Arrowverse spin-off.
If you are expecting Stephen Amell aka 'Oliver Queen' to disappear from the eight and final season of Arrow, Crisis on the Infinite Earths, well the actor recently confirmed that he is planning to return to the future role for Arrow spin-off.
Stephen, 38, opens up at 2019, MegaCon event, "I owe so much to them, so if five years from now they're wrapping up Show X and they were like, 'You know what would be the cherry on top of the sundae? Would you come back?' What am I going to say? No?'"
Arrow Stephen will no more be in DC's movies.
SOURCE: Digital Spy
'The Flash' star felt emotional and saddened as the majority of fans requested the actor to elaborate on the show.
Amell did qualify that he wouldn't be willing to mask up if "it's a shi*ty idea," but later added, "I owe a lot to people, so if they need something from me, they can always have it."
But even if Amell is considering to appear in future episodes of the Arrowverse, the character will be dying to save the multiverse during a terrific Infinite Earth event.
Are Fans Still Mad At How I Met Your Mother Ending Five Years Later? >>>
As by the reports from Tvguide, During an episode of season 7th, Green Arrow has signed a deal with show monitor LaMonica Garrett that he would die in the crisis.
Check Out: Oliver's Goodbye to Felicity / Future Felicity Goes with The Monitor | Arrow 7x22 Ending Scene
The end of season 7 glimpsed us with some of the flash-forwards of the season 8 like Oliver's headstone with a date 2019.
Well, Stephen has been in the show since the very first premiere in 2012. Since the beginning, he has starred in each episode including spin-offs like Vixen, DC's Legends of Tomorrow, The Flash and forth.
The ending has definitely saddened us, the show will be missed for the wonderful 7-years-long journey.
Fans Devastated After 'Arrow' Set To End With Season 8 on The CW >>>
Stay tuned and updated as we promise to come up with the latest news and updates following your favorite shows and TV stars.
-->