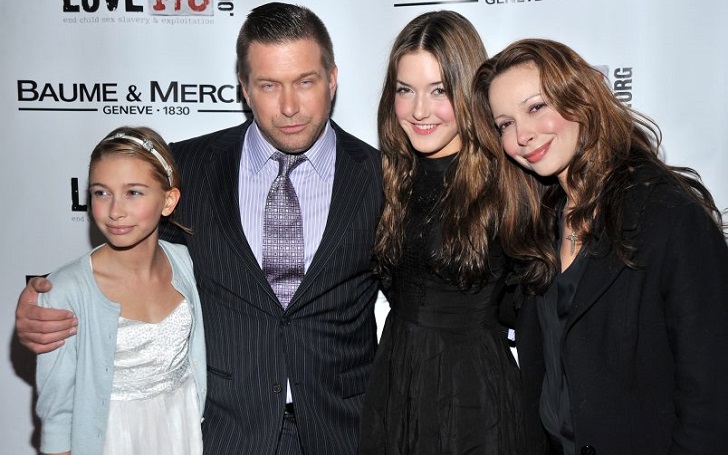 Stephen Andrew Baldwin, an actor turned producer, director, author and conservative political activist, is a man of remarkable talent. Baldwin, having starred in over 106 movies, is renowned for his roles in movies like 'The Unusual Suspects' and 'Fred Claus', which went on to gross a combined total of $132.2 million in the World Box Office.
If you have been keeping up with, now 25-year-old heartthrob, Justin Bieber, you probably know about his wife Hailey Bieber (née Baldwin), the younger daughter to Stephen Baldwin.
Following the Footsteps of His Older Brothers
Stephen is the youngest sibling from the Baldwin brothers, born to Alexander Baldwin and Carol M. Baldwin. Though he dreamed of being a professional classical ballet dancer earlier in his life, a foot injury would soon get him out of it and lead him to a life of acting, producing and directing much like his brothers and Alec Baldwin, Daniel Baldwin and William "Billy" Baldwin.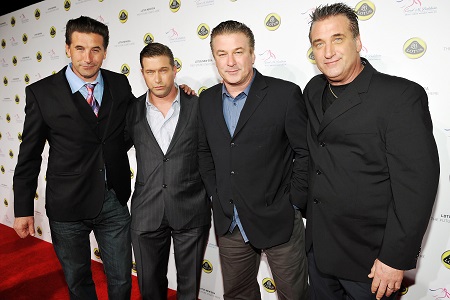 Almost all the members of the Baldwin family is connected to showbiz.
Source: Pinterest
Between the four brothers, Alec is by far the most successful Baldwin with a net worth of $65 million, followed by Stephen with fortune worth $500,000, William with $500,000, and Daniel falls short with a sum of $100,000 from joining his two brothers.
Daniel and William have left an astonishing impression in the filming industry. With a total of 16 awards, Daniel is known for his portrayal for Frank Denalo, a corrupt ex-cop antagonist in the TV-show 'Hawaii five-0'. William has acted for 83 different movies and TV-shows himself.
The eldest brother, Alec, played the role of 'Jack Donaghy' in the seven seasons long TV series '30 Rock', which got him nominated for an Oscar in 2004 and a total of three Golden Globes. Alec had a breakout after this series showcasing his comedic potential. Baldwin also revealed in an interview with The New York Times that he receives $14,000 per episode on SNL with his on-point impressions of President Donald Trump.
Somehow, All the Brothers Were Involved in Chemical Abuse
Baldwin brothers have quite an interesting history of substance abuse. Alec has openly admitted about his drug usage and even overdosing once. On the night before turning 23, he decided to change his habits and to live a sober lifestyle.
Stephen dealt with cocaine addiction, which messed up his relationship with his wife, Kennya Baldwin, and daughters as well.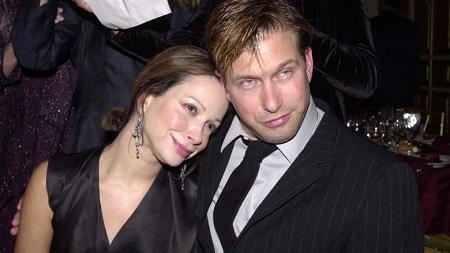 They are fine now.
Source: Getty Images
Billy is the only brother who did not abuse any substances, but the problems of drug addiction entered his life through his brothers and his wife, who had been recovering from an addiction of drug use. William has spoken many times about addiction for awareness purposes.
The wildest story though, probably comes from the 'Hawaii Five-0' star Daniel, who was arrested on February 3, 1998 after causing a commotion in his $300-a-night suite. It was reported that he was high on drugs, hallucinating and showing aggressive behavior. He was then taken to a hospital from New York City Plaza Hotel strapped to a stretcher, officials said.
Baldwin's Superstar Son-In-Law, Justin Bieber
After meeting for the first time in 2009 at a fan event for then 15-year-old JB, with little to no interaction at the event, we had no idea that Hailey would end up having a complex relationship with Beiber, leading to marriage.
Eventually, they would start talking and end up being good friends. Many rumors went around that these two were dating, but Bieber declared they were nothing more than friends with an Instagram picture of himself and the American model.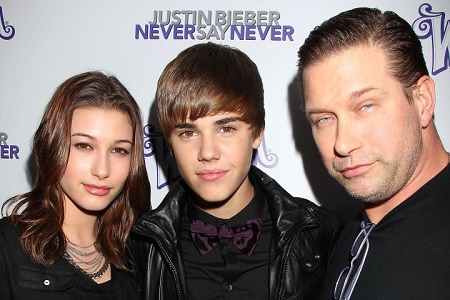 Reports suggest Stephen was the one to introduce these two.
Source: Dave Allocca, Starpix/Shutterstock
The caption read, "People are crazy. I'm super single and this is my good friend u would know otherwise.", clearing all the fan speculations regarding their relationship with each other.
Soon these two would end up getting matching "G" tattoos in the summer of 2015. After an in-and-out relation with the young pop star, they would end up reconnecting in a church event, which would eventually lead to Justin proposing on the 7th of July. He reportedly asked for Stephen's blessing before the proposal. Of course, he was the one who introduced Hailey to Justin.
Secretly tying the knot on September 13, 2018, at a New York City courthouse, the couple would then go on to perform an official wedding ceremony at SoCal on September 30, 2019.
Justin had problems with substance abuse as well and has admitted it even before dating Hailey, who had a big hand in helping Justin with his problems.
The Rest of the Baldwin Squad
There Are Other Baldwin Siblings Too
Alexander and Carol didn't have just all sons. The Baldwin brothers also have two sibling sisters. Physical therapist, Jane Sasso (née Baldwin) is about to turn 55 this coming January and is married to her car-dealership manager spouse, Randy Sasso, with one child.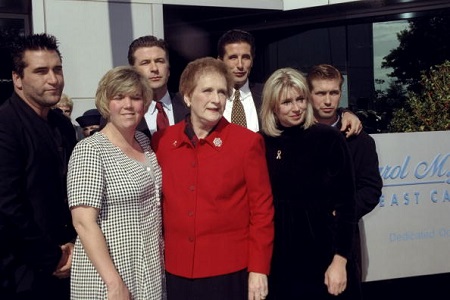 The Baldwins are not just made up of brothers.
Source: Pinterest
Meanwhile, the other sister, Elizabeth "Beth" Keuchler (née Baldwin), is married to landscaper husband, Charles Keuchler, and has six children (only one son). She is the head of the Stephen Baldwin Fan Club and its website.
The Baldwins also have a cousin, Joseph Baldwin, who is also an actor.
What Stephen's and Other Brother's Married Life Produced
Apart from Hailey, Stephen has another daughter, Alaia Baldwin. She is a model rather than an actress, having worked across the Atlantic for various modeling agencies. She married her boyfriend-turned-fiance-turned-husband Andrew Aronow back in 2017.
Hailey's sister, Alaia was only married back in 2017.
Source: Christian Oth
56-year-old Billy married his singer wife Chynna Phillips in 1995. Chynna is the daughter of the famous 'Mamas and Papas' founders, John and Michelle Phillips. They have three kids together, Jamison, Brooke and Vance Baldwin.
Daniel was once married to his actress ex-wife Elizabeth Hitchler in the 90s before divorcing in 1996. They had one daughter together, Alexandra Baldwin. He was also married to Cheryl Baldwin before Elizabeth and divorced with one daughter Kahlea Baldwin. After the relationship with Elizabeth ended, he dated Isabella Hoffman for 11 years (1994-2005) and had one son, Atticus Baldwin.
The 59-year-old again married his ex-wife Joanne Smith in 2007 and had two kids together, Finley Rae Martineau Baldwin and Avis Ann Baldwin. Wrapping your head around Daniel's romantic life is quite difficult, of course.
Alec, on the other hand, had two marriage stints. He married actress Kim Basinger from 1993 to 2002 and had one daughter with her. 24-year-old Ireland Baldwin is also a fashion model and actress.
The 61-year-old was later married to Spanish actress, Hilaria Baldwin (née Thomas), in 2012, with whom he has four more children, Leonardo, Romeo, Carmen and Rafael. All of them are still in early stages of their life.
Don't feel bad that you didn't know everything about the Baldwin family, if you're a fan. It's huge. When isolating Stephen's family, he and his wife only have two daughters and their husbands to keep in your memory, if you want to.
Stay in touch with GlamourFame for more Entertainment updates. There's still more to come from the Baldwins. Check out the rest of the articles related to these guys by clicking on the tags below.
-->