Steve Carell Makes His Fans Emotional in His New Xfinity Commercial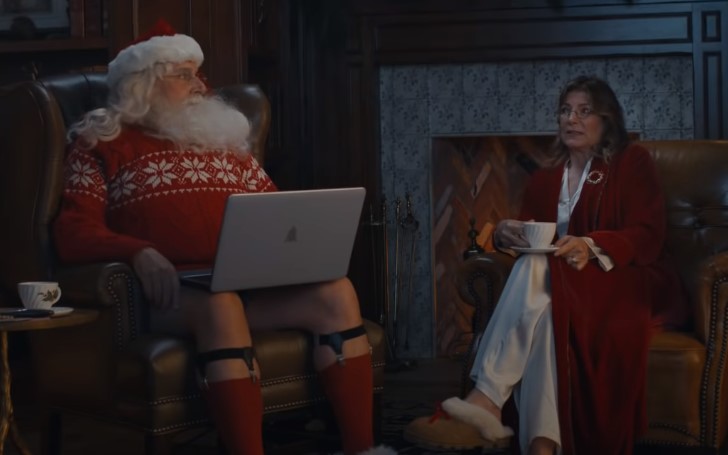 Steve Carell's new Xfinity commercial made his fans emotional.
Steve Carell appeared as Santa Claus in a new Xfinity commercial, and it's making fans emotional. The commercial was aired during Macy's Thanksgiving Day Parade.
In the commercial, Steve is seen tasking his employees with coming up with the best Christmas gift in light of the troubling and trying year.
Also, See: Derek Hough Could Replace Len Goodman Permanently on "Dancing With the Stars"
The workers quickly get to work trying to think of something, but it proves to be more complicated than they could have imagined.
Watch: "The Greatest Gift" | Xfinity 2020 Holiday Commercial
Following the advertisement aired, many started to talk about the commercial, and it seems the ad made them emotional.
One fan wrote,
"Ok, so this was wonderful 👏 I even got teary-eyed. Great job! Also, @SteveCarell is an awesome Santa. 🎅"
Another fan wrote,
"Watching the #Macys; Thanksgiving Day Parade, but actually loving some of the commercials! [Steve Carell] and John Travolta as Santa! @Anna Kendrick singing Favourite Things! Fun!"
The next fan wrote,
"Steve Carell's Santa Xfinity commercial is absolutely part of The Office's fictional universe in my headcanon now."
Another fan wrote,
"Xfinity, if Steve Carell can play a commercial Santa, he definitely needs to play Santa in a movie. 💜"
The next fan wrote,
"There should be a Steve Carell Santa Movie. That would make my Christmas."
You May Also Like: Saturday Night Live Announces Its Musical Guests and Hosts for December
For more information on your favorite celebrities' lifestyle and other news, stay tuned to Glamour Fame, and don't forget to sign up for the newsletter.
-->