Some Facts to Know About Steven Horsford's Wife, Sonya Horsford — Wiki, Bio, Age, Husband, Children, Net Worth
Steven Horsford (born Steven Alexander Horsford) is an American businessman and politician currently serving as the U.S. Representative for Nevada's 4th congressional district since January 3, 2019. Horsford, who previously served in the same position for 2013 to 2015, is running for re-election to the U.S. House representing Nevada's 4th Congressional District.
Steven, who grew up in a difficult childhood(his mother struggled with substance abuse, and his father was shot to death), is the first black African-American to represent Nevada in Congress. So, along with success, there comes hardship for which he needs constant support, especially from his wife. So, today let's know about his wife, Sonya Horsford, who has always stood up with her husband from his struggling days.
Who Is Sonya Horsford? Know About Her Wiki, Bio, Age
Apart from being known as the wife of an American politician, Dr. Sonya Horsford is also popular as the professor of Teachers College, Columbia University. She is the Senior Research Associate at the Institute of Urban and Minority Education (IUME) and Co-Director of the Urban Education Leaders Program (UELP).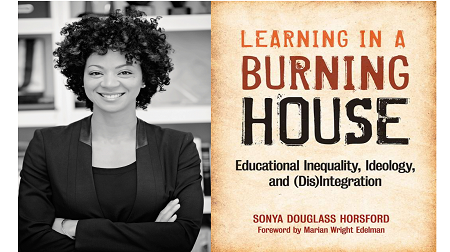 Sonya Horsford is working as Associate Professor at Teachers College, Columbia University.
Source: Livestream
Moreover, Horsford is also the founding director of IUME TC Columbia and Black Education Research Collective (BERC). Her research mostly focuses on the social and political contexts of school leadership, critical race theory and policy analysis, Black education, and the superintendency.
Also Read: A Glimpse Into Ryan Trahan Life and Net Worth, Here's Everything That's Going on His Life
Before joining Teachers College, Sonya served as a lecturer at George Mason University (Fairfax, Virginia) and the University of Nevada, Las Vegas(where she did her MPA, Public Administration in 2002, and Ed.D., Educational Leadership in 2007). Meanwhile, she is also the author of books like The politics of education policy in an era of inequality, Learning in a burning house, and so on.
Besides, the Las Vegas native has given her service to the community since 2006 and also been the member of Freedom Schools Advisory Board, Children's Defense Fund, Washington D.C., Nevada Team, Complete College America, and many more.
How Much Is The Net Worth Of Sonya Horsford?
Finding Sonya Horsford's net worth is challenging, as even after being married to the politician, she has always kept her life out of the limelight. However, one can clearly tell that she makes a good sum from her profession as a professor and author.
Recommended: Ashton Kutcher's Net Worth in 2020, Find Out How Rich the American Actor is This Year
Likewise, Sonya is also sharing the wealth of her politician husband, Steven Horsford. The U.S. representative holds the net worth of around $350,000 thanks to his hard work as a businessman and politician for more than a decade.
Sonya Horsford and Steven Horsford's Marriage Is In The Verge Of Ending.
After a recent shocking revelation from her husband, Steven Horsford, about his affair with the former Us Senator, Sonya Horsford's marriage is hanging on the thread. Sonya who has been married to Nevada Congressman since 2000, was cheated by her beloved man for the last ten years.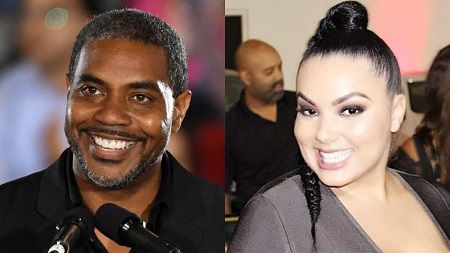 Steven Horsford was cheating on his wife, Sonya Horsford for the last ten years with Gabriela Linder.
Source: Heavy
Sonya's world turned upside down when her husband acknowledged the extramarital affair with Gabriela Linder, who previously came forward with details of her relationship through podcast 'Mistress for Congress' and Twitter account before interviewed by the newspaper. The U.S. rep admitted his adultery in a statement saying,
'I'm deeply sorry to all of those who have been impacted by this very poor decision, most importantly, my wife and family. Out of concern for my family during this challenging time, I ask that our privacy is respected.'
Though Linder claimed to be supported by Steven during their relationship with financial assistance and even introduced her to political connections, Horsford clearly denied these claims. Meanwhile, this extramarital affair hampered not only his married life but also his political status as his opponents have called for him to resign.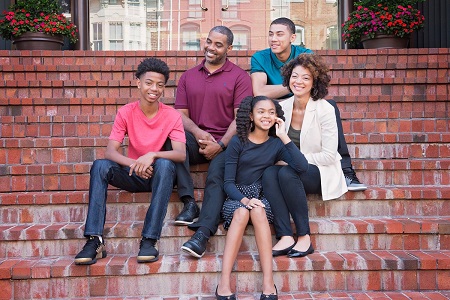 Steven Horsford and Sonya Horsford share three children together.
Source: Twitter
Besides, Sonya and Steven are the proud parents of three children, Bryson Horsford, Benjamin Horsford, and Ella Horsford. Well, it lefts to be seen whether Sonya will end her 20 years marriage or stick up to her husband like before.
Don't forget to head to our Entertainment section for more exciting news and gossips. And stay updated with Glamour Fame to keep track of the entertainment world.
-->