A Glimpse Into Ryan Trahan Life and Net Worth, Here's Everything That's Going on His Life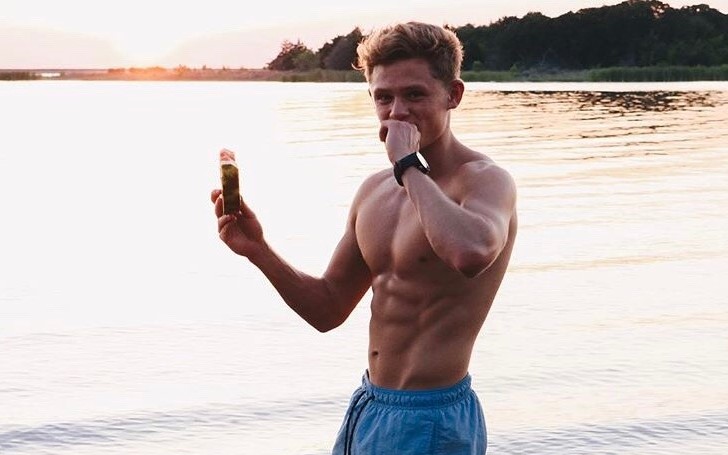 Ryan Trahan is an American YouTuber who is well known for his funny videos and lifestyle vlogs on his channel. The YouTuber amasses more than 2.5 million on his self titled channel. To date, his channel, which was started on June 27, 2013, has 247,073,264 views.
Ryan's popularity is not limited to YouTube only; the internet personality boasts an impressive 634K followers on his Instagram and more than 887K fans on his TikTok account. Well, it's apparent the internet personality is a huge deal.
Ryan was born on October 7, 1998, in Eagle Lake, Texas, and went to Texas A&M for education; however, he dropped out of his school due to complications with the NCAA. Following this, the 21-year-old pursued his YouTube career and also entrepreneurship.
Ryan Trahan is Now Engaged to His Girlfriend Haley Pham
Some of you might already know this, Ryan Trahan is in a relationship with his fellow YouTuber, Haley Pham. The couple started dating since late 2018. Since then, Ryan moved in with Haley Pham and started a new collaborative channel with Haley.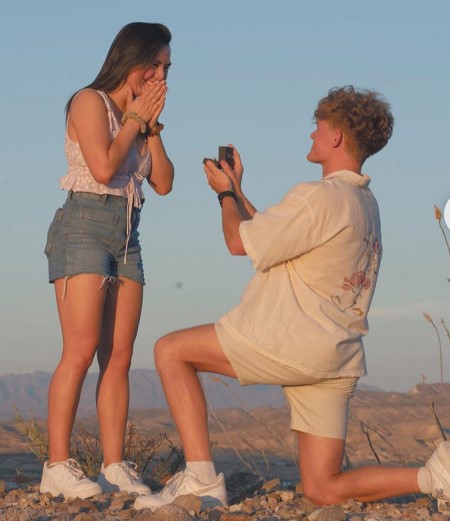 Ryan Trahan and his girlfriend, Haley Pham, are now engaged.
Photo Source: Ryan Trahan Instagram
Their YouTube channel, "The Traphamily." documents their daily life and fun videos together. Pretty much a tiny little things couple do. Their channel has more than 447K followers as of now, which is proliferating since they created.
Also Read: Does Steve Parish Have a Girlfriend in 2020? - Find Out About His Dating Life
After the success of their channel, and the couple seems to do pretty well on their relationship, so they decided to take their relationship a step further. A couple of days earlier, Ryan Trahan and Haley Pham got engaged.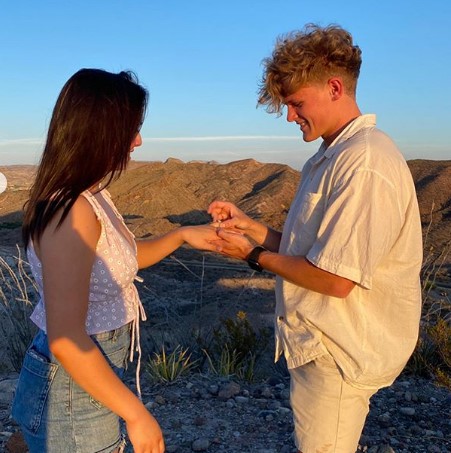 Ryan Trahan putting a ring on his girlfriend, Haley Pham's, finger.
Photo Source: Ryan Trahan Instagram
The announcement of their engagement came in an Instagram post; both of them took to their account to announce their engagement. The couple shared a series of pictures, Ryan proposing Haley.
Also See: Who is Doublelift's Girlfriend? Is He Dating Someone in 2020?
While some believe their engagement is fake, but so far, all of Haley and Ryan's friends and families seem convinced. Well, we wish them all the best things for their future.
Ryan Trahan Net Worth, How Rich is He in 2020?
As we already know, Ryan Trahan's career as a YouTuber is pretty good so far, and with collaboration with his fiance, Haley Pham, is just growing his popularity. But apart from his YouTube career, he is also an entrepreneur.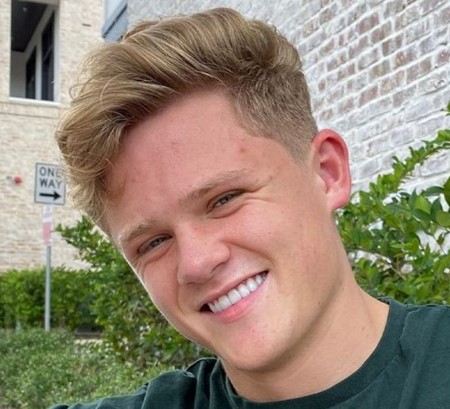 Ryan Trahan has an estimated net worth of $850,000 as of 2020.
Photo Source: Ryan Trahan Instagram
Ryan is the co-founder of Neptune Bottle, a fancy water bottle that's selling like crazy. Moreover, he is also the founder of 'Hydra Collective,' a apparel company that specializes in hoodies and sweatshirts with fresh designs.
So, with his youtube and entrepreneurship success combined, The 21-year-old has an estimated net worth of $850,000 as of 2020 and soon to join the millionaire club. Well, the future seems all bright for this young lad.
You May Also Like: Roger McNamee Net Worth, Find Out How Rich the American Businessman is
For more information on your favorite celebrities' lifestyle, stay tuned to Glamour Fame, and don't forget to sign up for the newsletter.
-->