How many times is Steven Seagal Married? Who is his current Wife?
Published Mon Mar 28 2022 By sujan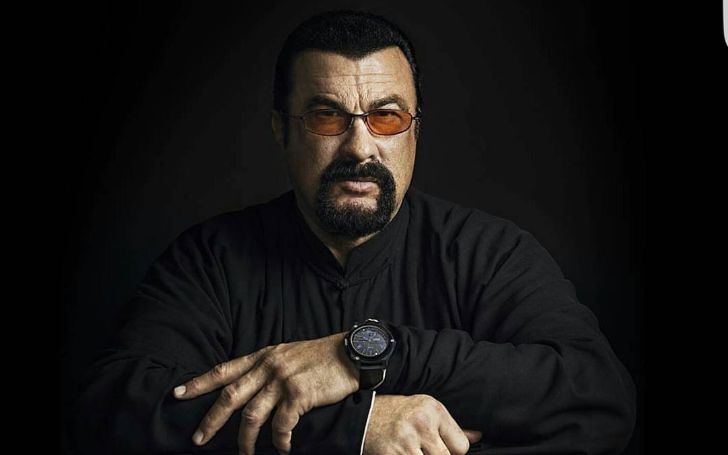 Know about Steven Seagal and to whom he was married? And details of his current wife here.
Steven Seagal is a famous American personality. Aside from his movies, many Seagal fans know about his love life. Moreover, Steven was married four times. What's more, the 90s action movie star is the husband of Erdenetuya Batsukh, his fourth wife.
Steven Frederic Seagal, the American actor, was born on April 10, 1952, in Lansing, Michigan, USA, to Samuel Steven and Patricia. He is of English, German, and Dutch ancestry from his mother's side and Jewish-Russian origin from his father's side.
Steven Seagal was married four times: Learn about his ex-wife!
Steven Seagal was first married Miyako Fujitani in 1974. He has two children from his marriage with Fujitani, and their children became extremely popular in their respective fields. While his divorce from Fujitani was still not finalized, he married Adrienne La Russa.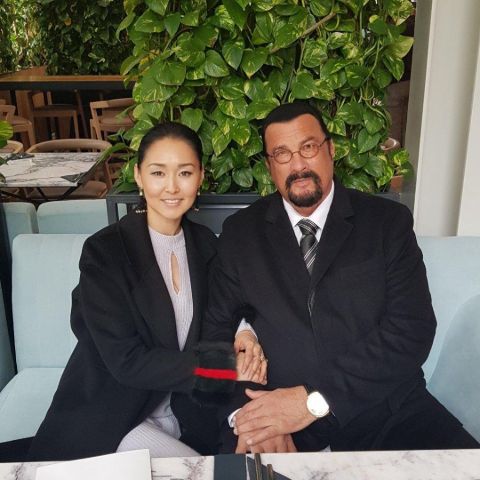 While Steven was married to Russa, Steven fell in love with Kelly LeBrock. Kelly became pregnant with his child during his marriage with his second wife. Subsequently, his marriage with La was annulled; he married LeBrock in 1987. He welcomed three children with LeBrock.
In 1996, he divorced LeBrock, mentioning "irreconcilable differences." During that time, he formed a relationship with Arissa Wolf, and together they have a daughter, Savannah Seagal.
You May Like to Know: Former Miss Grand Ukraine takes up Arms to Protect her Homeland!
The Under Siege actor's current wife is Erdenetuya Batsukh, with whom he has a son, Kunzang. Erdenetuya and Seagal first met in 2001; however, their romance would blossom in the late 2000s. The Mongolian actress/model and Steven tied the knot in 2009.
Seagal has a massive family tree!
Steven Seagal has seven children from his relationships. Moreover, Steven is also a grandfather! Seagal has two grandchildren from his eldest son, Kentaro. Similarly, his daughter Ayako Fujitani gave birth to a daughter. He is a godparent to Yabshi Pan Rinzinwangmo, the only child of the 10th Panchen Lama of Tibet.
Steven Seagal's Allegations and Controversies
In 1991, Steven Seagal was indicted for sexually harassing 'Warner Brothers,' employees Raenne Malone, Nicole Selinger, and Christine Keeve. Four years later, he was alleged employment discrimination and sexual harassment by Cheryl Shuman. Kayden Nguyen filed a lawsuit against Seagal in 2010, wherein he was accused of illegal trading of women for sex, sexual harassment, and vengeance.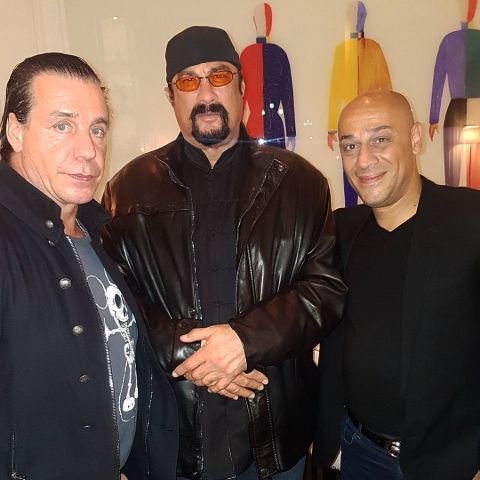 In 2017, actress Portia de Rossi blamed Steven for sexually harassing her during a movie audition. De Rossi stated that he told her "how important it was to have chemistry off-screen" during an audition in Seagal's office before unzipping his pants.
Steven has always been at the center of controversies and allegations. He has now familiar with the police work as he has spent much time dealing with the allegations he has received and other claims of him doing wrong activities.
Don't miss: Katherine Ryan Shares her Sweet Kiss With her Partner Bobby Kootstra.
Steven Seagal started as a dishwasher and later became a movie star!
The veteran screenwriter initiated a job as a dishwasher in a restaurant named 'The Wagon Wheel.' As he was highly swift on his feet, the cook, a karate expert, observed him and gave him some training on the basics of karate. Steven learned aikido under Harry Kiyoshi Ishisaka in 1964.
Soon, he acquired a 7th dan degree and Shihan in aikido and became the first foreigner in Japan to operate an aikido dojo. He began as an aikido instructor in Japan. After that, he moved to Los Angeles, California, where he was offered a role in 'Above the Law.'
Seagal appeared in several films, including 'Under Siege,' 'On Deadly Ground,' and 'Under Siege 2: Dark Territory.' Although he did not become an overnight superstar in Hollywood, he left a mark as a talented martial artist-cum-actor whose skills were used in martial arts films.
Seagal then directed several low-budget films and returned to the big screen with the Machete film. Putting acting aside, He also worked as a reserve deputy sheriff and managed his enterprise called 'Seagal Enterprises.'
For more news and information related to celebrities, stay tuned to Glamour Fame.
-->