Steven Spielberg Isn't Directing 'Indiana Jones 5'; Who'd Do It Now?
For the first time in the 39-year journey of Steven Spielberg's career, he's stepped down from directing a movie, and it's none other than most anticipated, 'Indiana Jones 5'.
As per Disney, the 'Indiana Jones' franchise's latest chain was in the talks to be directed by Steven Spielberg, starring Harrison Ford back in 2016. It was initially supposed to premiere on July 19, 2019, when it got pushed back to July 10, 2020, and again to July 9, 2021.
The hit movie is now supposed to be in the hands of director James Mangold, who is known for some exceptional pieces like 'Cop Land,' 'Girl, Interrupted,' 'Walk the Line,' and 'Logan.'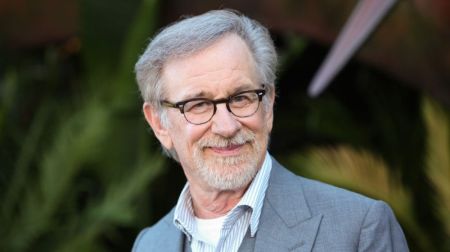 Spielberg is famous for directing exceptional movies like, Jaws, E.T. the Extra-Terrestrial, Jurassic Park and many more.
Source: Variety
George Lucas, who was the co-creator of 'Indiana Jones', also has retired and will not be involved with the new project. Fans probably shouldn't expect the movie to hit the market until late 2021 or even further.
Related: Mikaela George Spielberg, Daughter of Steven Spielberg - Facts You Need to Know
The last movie, 'Indiana Jones and the Kingdom of the Crystal Skull' grossed over $790.6 million worldwide. The movie was based on the adventures of 'Dr. Henry Walton' aka 'Indiana Jones', who is portrayed by the ever famous Harrison Ford.
James is popularly known for directing, 'Wolverine' and 'Logan'.
Source: Variety
Family man, Spielberg's decision to leave the directing was due to a desire to pass along Indy's whip to a new generation to bring their perspective to the story. We can understand the directors reasoning, but fans were used to picturing the movie as per Steven's ideal image of action. However, the hope's still not lost as Ford is still in the game.
Steven's made a successful career over the four parts of 'Indiana Jones' movie throughout his time. To hear this news is pretty much a setback to the fans. Nonetheless, we are still geared up for part 5 of the adventure franchise. Hope it turns out good.
Be sure to log into Glamour Fame for similar news.
-->