SteveWillDoIt Girlfriend - Is the YouTuber Dating Someone?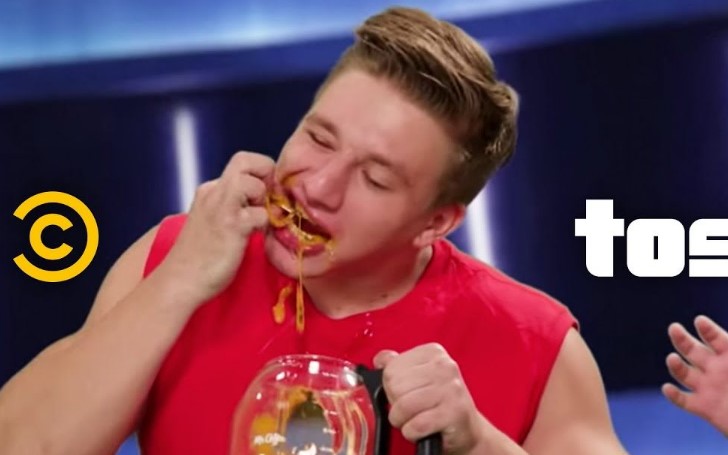 Stephen Deleonardis, better known as 'SteveWillDoIt' among his fans, is a youtuber from Florida. He was born on August 26, 1998, which makes him 21 years old as of April of 2020. Stephen got the taste of fame in his early years.
The reason for his popularity is Youtube, who is garnered an enormous fan base, mostly teens, after posting insane videos on his youtube channel. His crazy videos mostly entail him doing crazy eating challenges. The 21-year-old, so far, has amassed more than 2.08 million subscribers on his youtube channel.
Though people loved him from the beginning, his fame skyrocketed when he teamed up with his fellow youtube group called 'Nelk Boys.' The 21-year-old youtuber has managed to lure fans to his Instagram as well; he boasts an impressive 1.9 million followers.
Well, while everything looks impressive about this lad on the paper, we just dug a little further to know more about his personal life. During which we found out some interesting but not so pleasant facts about him, we don't mean to offend his fans, but we are just telling you the facts. So, all this brings us to ask another question, is the youtuber dating someone? Let's find out just that and some not so cool things about the youtuber too.
SteveWillDoIt Girlfriend - Is the YouTuber Dating Someone?
The simplest of the answer for it will be, no, SteveWillDoIt is not in the dating scene currently. But rewind a couple of months, things were different for the 21-year-old. Now single Steve was dating his ex-girlfriend, Celina Smith. Celina, who is also a social media influencer (boasts an impressive 401K followers on Instagram.)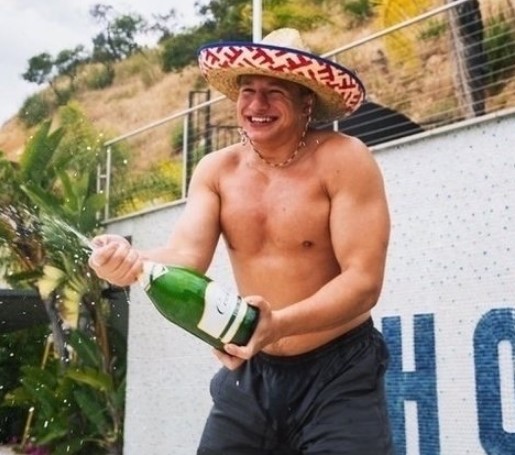 SteveWillDoIt is currently single after breaking up with his former girlfriend, Celina Smith.
Photo Source: YouTube
The former couple broke up, while their split was not on amicable terms. Everything turned ugly when they called it off. We assume, none of them even bothered even officially to announce the split. The reason for switching their relationship ugly was something unexpected for us, fans, and Steve as well.
Also Read: Get Some Interesting Facts About American Football Cornerback Orlando Scandrick
According to the reports, Celina cheated Steve with Jason Pagaduan, aka 905Shooter. Jason is a former member of NELK; it's like SteveWillDoIt was betrayed by his friend. It's sad to know how friends, sometimes, can stab you from the back. Some fans theory suggests 905Shooter left the group 'NELK' when he hooked up with Celina Smith. But the exciting build is, neither Steve nor Jason have confirmed to this speculation.
What People Have to Say About the Cheating Rumors?
If we have to go by what people are suggesting, then it's proven Celina hooked up with 905Shooter. And as we mentioned earlier, people also suspect the reason Jason leaving NELK is rooted in him hooking up with Celina while there are some frail hints from 905Shooter as well.
According to the reports, there is an instance Steve calling Celina a 'Clout Chaser.' So, though none of them have confirmed to the speculations, some hints were always there for fans to uncover the truth. You always don't need the 'official statement.'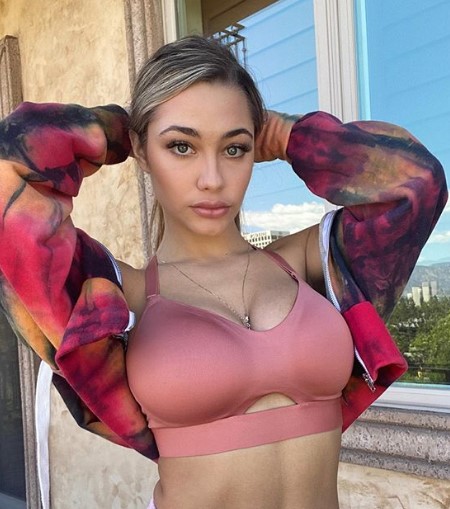 Celina Smith reported cheated SteveWillDoIt with his friend Jason, aka 905Shooter.
Photo Source: Celina Smith Instagram
While some were sad to know the fact Celina cheated, some were taking her side as well. Well, they have their reasons too. According to the fans, the former couple 'Celina Smith and Stephen Deleonardis' were dating from their high school days, and what he did in-between all those time-frame forced people to say, 'Steve got what he deserved.'
Apparently, some rumors suggest Stephen hooked up with prostitutes multiple times. There this instance, when he was in Europe tour, people found out he had wild nights with fille de Joie, plenty of them. So, coming out to call Celina a cheater is just a double standard he possesses.
You May Also Like: Veronica Berti is the Wife of Italian Musician Andrea Bocelli - The Couple Has a Very Special love Story to Tell
For more information on your favorite celebrities' lifestyle, stay tuned to Glamour Fame, and don't forget to sign up for the newsletter.
-->