Summer House Star Ashley Wirkus Gave Birth To Her First Child With Husband Brad McAtee
Published Mon May 27 2019 By Andrew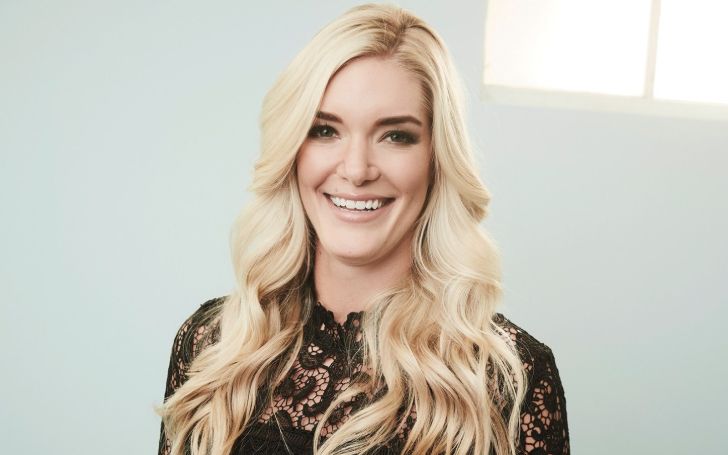 The Summer House alum Ashley Wirkus and her husband Brad McAtee welcome first child.
Ashley Wirkus, the Summer House alum gave birth to her firstborn with husband Brad McAtee at Scripps Encinitas Hospital in California. The 30-year-old boutique owner and lifestyle blogger welcomed her son on Friday, May 24. The couple named the boy, Dean Hudson McAtee
Dean, who breathed his first air at 9:53 a.m. Moreover, the newborn weighed in at 8 lbs. 7 oz., with a measurement of 20.5 inches. As a matter of fact, the child is the first for Ashley and her husband Brad.
Ashley gave birth to her son last Friday.
SOURCE: Celebrity News
Ashley's twin sister Lauren Wirkus told PEOPLE,
"He is pure perfection, it was a very emotional but incredible labor experience for Ashley as she not only had her husband Brad in the room but me, our sisters Rachel and Mia, and our mom Dana in the room during delivery!"
Lauren went on to express,
"Before the doctor came in, she said she could hear us all coaching and pushing alongside Ashley. No surprise, our cheering was heard throughout the hospital once he arrived!"
Lauren then went on to add that the mommy and baby both are in good health and already home. She also stated that words just can't comprehend the overwhelming "love affair that has already begun!"
Gemma Atkinson Is Just Few Months Away From Giving Birth To Her First Child With Gorka Marquez>>>
Ashley let the world in on the fact that she was expecting after sharing pictures on Instagram. She shared photos from her sex-reveal party back in November.
Since then, Ashley has been an avid Instagram user, giving followers a sneak preview into her journey through pregnancy and its ups and downs.
You May Also Like: Prince Harry Opens Up About Missing Late Mother Diana After Royal Birth
Ranging from her baby shower to her nursery reveal, her Instagram page held it all also including her bed rest period since the 28-week mark.
Well, once again, congratulations to the couple on their newborn as their lives are enriched phenomenally with the arrival of the tiny little soul.
-->