Prince Harry Opens Up About Missing Late Mother Diana After Royal Birth
Published Fri May 10 2019 By Jessica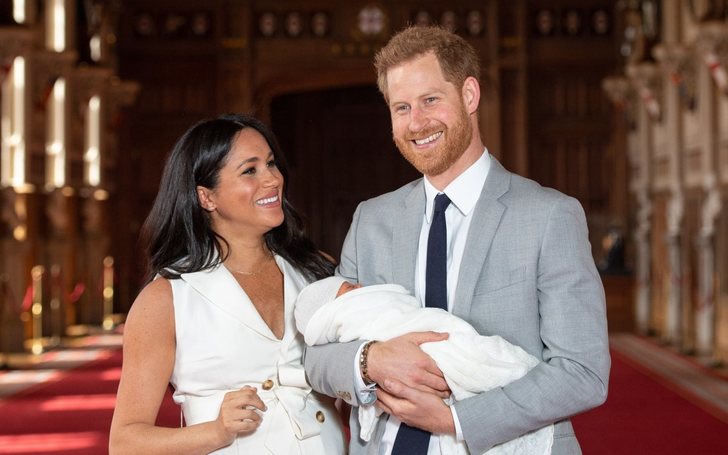 Prince Harry missed her mother after wife Meghan Markle gave birth to their first child.
Princess Diana left the world over two decades ago, but she still lives in a lot of people's heart, especially in her youngest son', Prince Harry who recently became a father.
The Duke of Sussex opened up in a conversation with a fellow former veteran, Dennis van der Stroon, 31, on his recent trip to Netherland that he missed his late mom after his wife, Meghan Markle welcomed their first child, Archie Harrison Mountbatten-Windsor, earlier this week.
Recommended: Step Aside, Duggars! Zach and Whitney Bates Are Expecting Baby #3!
On his first trip to Netherland to launch the countdown and a presentation to the Invictus Games taking place in The Hague next year - officially as the new Royal father, he interacted with Stroon, a possible competitor for the Netherlands Invictus team.
Prince Harry at the recent Invictus Games launch in Netherland.
SOURCE: E! Online
Dennis told the media that his conversation with Prince Harry was both emotional and amazing considering that they both lost their mother. Diana died at the age of 36 in a car accident in Paris in 1997.
According to the former veteran, Harry was reminded of his late mother after his wife gave birth to their son. Dennis said: "We talked about how my wife, Mireille, is 20 weeks pregnant with our first child, a girl, and he told me how special it was that his son has just been born."
Adding: "Harry talked about how having a small child was his new focus and new goal and I told him how a couple of months ago, I was struggling with my mental health but my wife's pregnancy has given me a goal."
Don't miss: Kylie Jenner Gets Trolled For Ignoring Sister Kendall During An Anxiety Attack
Dennis continued: "Above all, he said he was just amazed by the miracles in the world, and how his child has made a lot of people happy. He also told me he's really happy that his son is so far very quiet. But he also told me not to make too many plans and that there's no way you can plan for when the baby arrives."
In 2015, the former veteran was diagnosed with PTSD, something he explains as 'domino effect' of mental health issue's after his mother passed away from chronic lung disease in 2014.
As he talked about sharing the experience of losing their mom and missing them, Dennis spoke: "I told Harry about my mother and we talked about our shared experience of missing a mom,"
"He said missing a mother is like missing some kind of security, how you need that as a son and it falls away when you lose your mother. He said he meets a lot of people in his work who have lost a mother, father, sister, brother or relatives and when he hears their story, as he heard my story, he said he doesn't feel so alone," Dennis added.
Harry was spotted wearing an embroidered jacket that read: "Invictus Family Daddy" highlighting "I Am Daddy" in yellow. Princess Margriet of the Netherlands gifted Harry some stuff including an Invictus Games onesie for little Archie.
-->