Supernatural Sort of Receives Another Final Season Following COVID-19 Pandemic
Published Mon Mar 30 2020 By Eden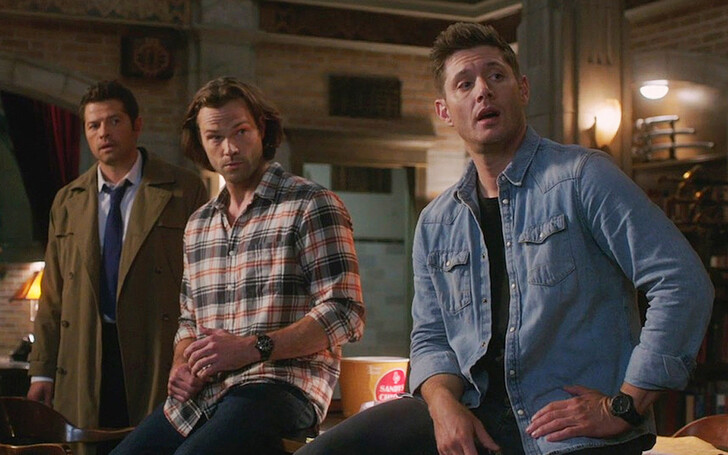 Supernatural kind of receives a new mini-season!
Every TV network has shut productions indefinitely since coronavirus began causing havoc all over the world. The CW is no exception! All of its shows are currently put on a halt that would otherwise be filming or undergoing post-production.
The CW now appears to be the first network to make drastic changes in the schedule after they began running out of episodes for their shows airing this spring. For instance, 'Legacies,' the spin-off of 'The Vampire Diaries,' won't be airing new episodes anytime soon since only 16 episodes managed to get completed before everything got shut down.
Watch: Supernatural Season 15 "Believe" Trailer (HD) Final Season
'In The Dark' season 2, meanwhile, is releasing early on 16th April rather than the initially advertised 28th May to make up for lack of new episodes in other shows. In the meantime, 'The Flash' is airing more reruns to spread out the shortened season before concluding it on 12th May. This was also the date 'Stargirl' was expected to premiere, however, now it's moved to 19th May to fill the void left by The Flash.
Basically, all the shows will end at some point in the coming months, with some expected to air in the summer, releasing early to fill the gap. The exception in all of this appears to be Supernatural.
The producer of CW's horror drama, Andrew Dabb, revealed on Twitter the most recent 13th episode will be the final one to air for some time now despite the fact that they had completed filming till episode 18. However, some episodes cannot be completed since their visual effects and sound departments are unable to work at the moment.
Unlike the other shows, The CW has decided to cut off Supernatural entirely for the time being, rather than release what it already has. In fact, they aim to run a final batch of seven episodes sometime in the future.
You Might Like: Supernatural Season 15 – Jake Abel in Line for More Appearances
This is, without doubt, a smart idea as a seven-episode season is on par with streaming services, making it easier to schedule, market, and consume. This makes more sense than airing everything until episode 18 and then waiting an uncertain period of time to air the final two episodes.
Check out: Supernatural 15x13 - Sam and Dean meet their alternate selves!
Basically, the final seven episodes of Supernatural is now effectively a new mini-season. Despite no change in the number of episodes, this will now definitely feel quite special.
Visit Glamour Fame for more interesting news of your favorite shows.
-->