Supernatural: Top 10 Most Hilarious Episodes
Published Mon Jul 01 2019 By Travis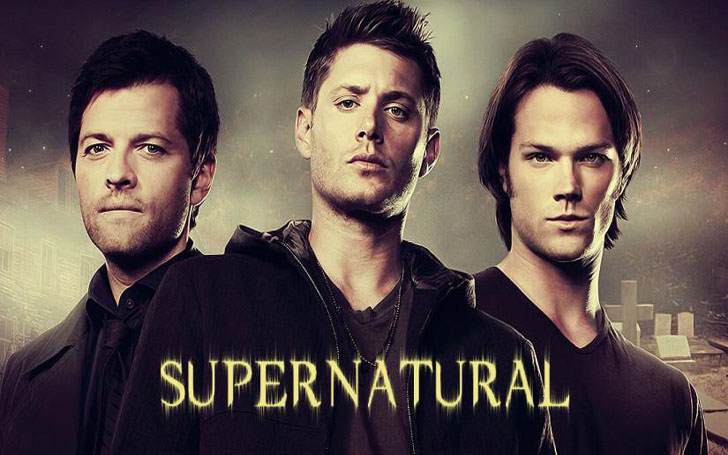 Supernatural is a story about two brothers traveling the cities of America, finding abnormal things and hunting them. It is not just a series about blood and gore; it is also a series about love, brotherly bond, and yes humor.
Sometimes it feels as though the show takes itself too seriously and other times, it makes fun of the fact that they consider themselves too seriously. It is one show that has been able to last for 14 years and still go strong in the right direction, loved and adored by fans. But like all the good things in the world, it is time to let go of Supernatural, as it heads for its final bow in season 15.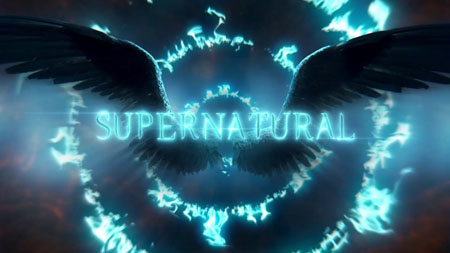 The last season is bound to pack some emotional and gut-wrenching punch, but you can be assured that the show will provide some amount of levity and that is what we are here to discuss.
In honor of the 14 years of great content provided by the show, we want to take a look at some of the funniest episodes of the show. So, here is our list of the top 10 most hilarious Supernatural episodes of all time;
10. Fan Fiction
Fan Fiction is one of the very few Meta episodes that everyone loves, a ghost story but clear as day that the story is supposed to be a funny take on the brother's life. The episode is funny because while on a case in an all-girls school, the brothers discover that the school is putting on a musical about Supernatural. When we first heard about this episode and found out the episode title, we thought disaster, but the writers pulled off a funny episode in a particularly heavy season.
9. Tall Tales
The brothers are on a hunt, and when 'Bobby' arrives to help, there are very different stories about how the hunt was going. This was the first appearance of the 'Trickster', and we love us some trickster. The exaggerated stories, the stupid fights, and the banter will always make this one of the hilarious episodes ever.
8. Yellow Fever
This episode came at the right time, as Dean was struggling with his time in hell, and then he is affected by a virus that makes Dean terrified of everything. This leads to some hilarious lines by Dean and also rants about why the brothers would risk themselves seeking out horror stuff in night. And there is also that scream where we can't believe Sam kept a straight face.
7. The Monster At The End Of This Book
Another fan favorite meta episode about the commentary on the lives of the brother as if they were fictional, well they are fictional, but in the show, they are not (sigh). You get the point; this was one of those mind-bending confusing and funny episodes where we get the first introduction to a prophet who is writing books about the lives of Sam and Dean. There is even a commentary as to why Sam drinking demon blood would make him an unlikable character. This was a hilarious episode as 'Chuck' was writing about everything, we mean EVERYTHING!!!
6. Don't You Forget About Me
This episode isn't as funny as the others, but this is a hard-hitting episode because 'Sam' and 'Dean' are invited to Jody's house for a case, all female and only two guys. The problem is while having dinner, 'Jody' gives the girls "The Talk," and you can see the awkwardness in both the boys' faces, as they would rather be anywhere else in the world, but there at the table.
5. The Real Ghostbusters
Another meta episode from the show and we love this one because it hits closer to home. In this episode, the brothers are called to a hotel by 'Chuck', where they find out that the place is a convention for Supernatural fans. They meet 'Sam' and 'Dean' wannabes, and this is funny because the commentary the show is having about the die-hard fans is both fan service and poking fun at the fans. The jokes about 'Sam' and Dean's lack of fighting skills to their faces are also very hilarious.
4. Scoobynatural
The meta hill of Supernatural is where we have decided to die on. This one was one of our favorite episodes of all time. Sam, Dean, and 'Castiel' are sucked into 'Scooby Doo', and the happiness in Dean's eyes is unforgettable. In a time where shows and movies find it hard to do cross overs, this one was a weird one no one thought possible but, wow, was it amazing!
3. Changing Channels
Another episode where the brothers get sucked into a TV. The trickster is playing tricks on the brothers, and they are sucked into the TV where they have to say lines they don't want to say. Dean's crush on 'Dr. Sexy' is still one of the funniest things we have ever seen, and the CSI spoof plus the Japanese game show makes this, one of the hilarious TV episodes ever.
2. Mystery Spot
This is an agonizing episode for Sam but tell us it wasn't funny seeing 'Dean' die in all those ridiculous ways. A clear nod to 'Groundhog Day', this episode was stuck in a time loop, and 'Dean' keeps dying, but he has no idea what is happening, only 'Sam' does. From finishing his lines to trying to save his brother, this is as funny as it gets.
1 The French Mistake
Nothing will be funnier than Supernatural making fun of itself. We still can't get over the line where the brothers say the names of the actors that play them in the episode. The way 'Sam' says, Jared Padalecki is the funniest scene you will ever see.
This is the crazy mystery about the show, this episode should never work, in a fictional world, the brothers play the real roles of themselves in real life, but its fiction. Oh well, we can't explain this, go and watch this one for yourselves.
Also Read: Jared Padalecki And Misha Collins Reveal Their Favorite Supernatural Episodes Of All Time
Supernatural has been on a ride since 2005, and like all good things, Supernatural is also coming to an end. We know it couldn't last forever, but it still stings that we have just one final season left and then for the first time in 15 years we won't have a single Supernatural episode in fall. For now, all we can do is reminisce and be grateful for the fact that we got to be on this brilliant ride with this fantastic show.
-->