Supernatural Season 15 – Jake Abel in Line for More Appearances
Published Fri Mar 13 2020 By Eden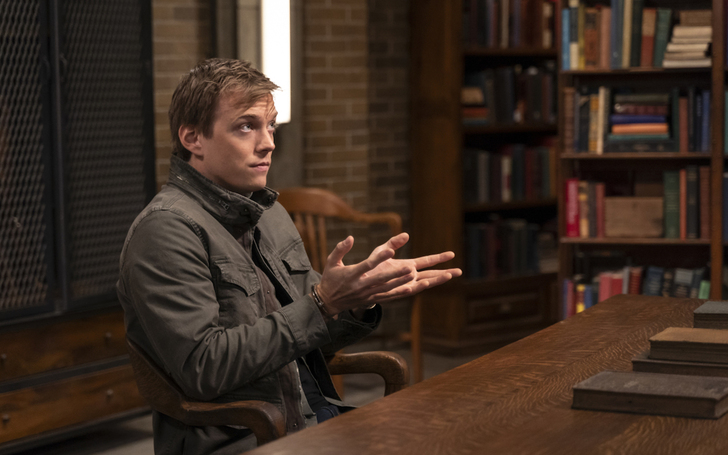 Jake Abel is set to feature in the concluding episodes of Supernatural.
Jake Abel's last two appearances on 'Supernatural' were almost a decade apart, but fans need not wait that long to see him again as the actor is set to feature further in the business end of the final season.
Jake's last appearance of Supernatural was during the fall finale, where he played the role of 'Archangel Michael' as well as the half-brother of Sam and Dean, Adam. Meanwhile, Castiel filled him up with God's true intentions, much to the disbelief of Chuck's most loyal son.
Watch: Supernatural 15x08 The Boys Tell Michael God Has Gone Bad | Season 15 Episode 8
At the time, the 32-year-old said:
I would be surprised if this was the last time we see Adam and Michael. I know when I was on set, Jared and Jensen had asked me as well if I was going to be back, and I said, 'I don't know,' and they replied, 'Well, we'd be surprised if you wouldn't because you're setting up everything.'
Abel felt the fall finale did not do the character justice to end his story without any sort of closure, so he remains positive future appearances for this fan-favorite character is definitely on the cards. The actor continued,
If there's one thing we know about Supernatural, it's life tends to intervene in characters' lives, even if they want to get away from something. You might be done with the past, but the past is not done with you. While I don't know where they go, I have a distinct feeling that something will intervene in their plan and bring them back into the fold.
The Michael star reckons the fans deserve to witness God's confrontation with his most obedient son. Moreover, Michael, as the strongest archangel, is around ever since the beginning. So, he definitely should be able to cook some idea or plan to set things right with his father.
Check out: Supernatural - Castiel Shows Michael The Truth 15x08
Abel explained, "There's this big theme of atonement and dealing with your past and the sins of the father in the show that can't be avoided. The boys have it. Adam has it. Michael has it. It's going to meet at some point, and I hope it's explosive, whatever it is."
Abel hopes the writers are keeping something special for the concluding episodes of this long-running CW series. As it turns out, he appears likely to be spot on.
Earlier, the show released the final cast photos, where the leading four characters (Sam, Dean, Castiel, and Jack) couldn't look classier. Supernatural season 15 returns from hiatus on 16th March 2020 on The CW.
Visit Glamour Fame for more interesting news of your favorite Movies & TV Shows.
-->