Learn About Tara Jayne's Plastic Surgery: All the Details Here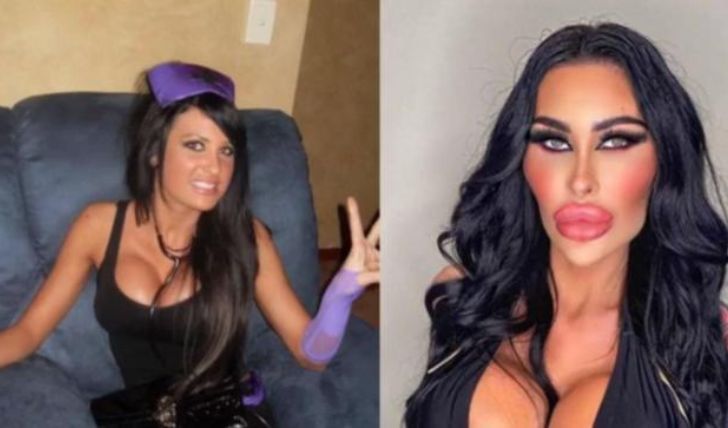 Is Tara Jayne Addicted to Plastic Surgery? Learn How Much the Human Barbie has Spent on her Body Modification So Far!
A look at Tara Jayne and her botched face is as clear as day, yet the woman claims she isn't done with plastic surgery yet. You might see Tara's obsession with cosmetic surgery as her desire to be in the limelight or her shallow mindset manifesting itself in need to follow the unfortunate trend, but experts opine that Jayne is merely addicted to the process.
Tara Jayne McConachy is a 32 years old nurse from Melbourne. She is no celebrity, but her immensely enhanced looks have made her one. Jayne appeared on Todd Sampson's show Mirror Mirror in August this year and made some revelation that had the audience shudder with disbelief.
Jayne Describes Herself as Limited Edition Barbie Doll!
Before life took her for a trip in the plastic surgery land, Tara lived a pretty much everyday life. She was a cosmetic nurse who would find fame in the social media influencer. Jayne's name made it to international headlines when she revealed her new look to the media. Jayne has over 139k followers on Instagram, where she describes herself as Australia's limited edition Barbie.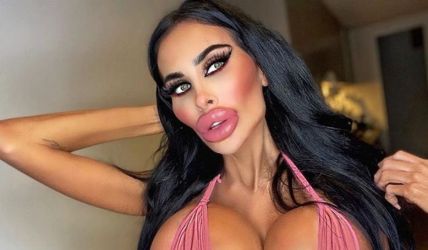 Jayne is banned from undergoing any surgery in Australia. Photo Source: Pagal Parrot
Jayne has had five breast augmentations, six nose jobs, butt implants, veneers, uncountable lip filler, and botox. As per the 'human barbie' herself, her lips are her statement features, and she likes to keep it nice and plump by regular injections. Jayne says in 2020 alone, she spent A $135,000 on plastic surgery.
Check Out: Cardi B Revealed That She's Done With Plastic Surgery After Liposuction Complications.
Jayne's addiction to surgery has reached such height that she has been banned from undergoing more processes in Australia. The 33 years old weighs only 43kg, and her implants alone weigh 2 kg. Jayne flies overseas to undergo injections and knives. She has also appeared on E! Botched.
Jayne reveals her plan to get bigger boobs.
Source: Mr. Alfrod
Jayne says she isn't satisfied with her looks and plans to get her boobs bigger; her enhanced breasts are currently E-cup-sized. "Plastic surgery gives me a sense of empowerment. I think in this day and age, it's very important for a woman to be able to express the way they feel and express everything about beauty," Jayne said.
How Much Has Tara Spent on Plastic Surgery?
The cosmetic nurse has spent over $200,000 on all the processes mentioned above. Jayne says she spends $2000 and $5000 for her monthly visit to doctors. Regarding the hate and finger-pointing she receives in her day-to-day life, the nurse says she has mastered the art of ignoring them.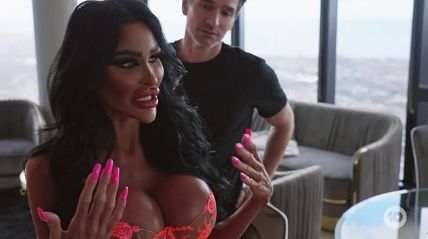 Tara has spent a mind-boggling amount on surgeries.
Photo Source: Eveditorial
"The hate's making me more famous," Tara says. If you've been wondering how Jayne funds her expensive addiction, then wonder no more. Jayne is also an OnlyFans model; she joined the platform last year to support her lifestyle. She also rakes a hefty sum being a social media influencer.
Recommended: Eva Marie's Plastic Surgery: Find All the Details Here!
McConachy revealed she made $10,000 in the first three days of getting her account active on OnlyFans. "So far, it has been a very smart move, she says. The influencer further adds, "I love being able to get a little more personal with my fans and give them a behind-the-scenes tour of my life."
For similar content, stay connected to Glamour Fame.
-->