Tayo Sobola Continues To Mourn Late Mother
Published Mon Jun 03 2019 By Chester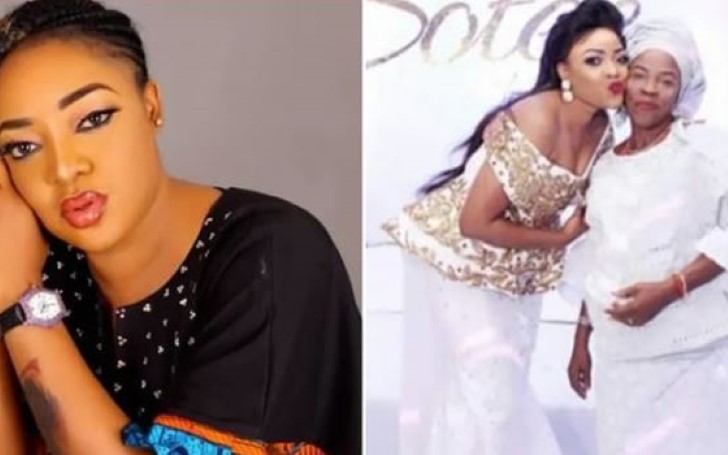 Nigerian star Tayo Sobola posts a touching post as a tribute for his late mother Alhaja Bakare on Instagram.
Tayo Sobola announces the tragic news of her beloved mother Alhaja Bakare demise taking it to her Instagram on March 31, Friday.
The 'Ojuloge Obirin' star posted an emotional snap where both the momma and daughter is standing next to their cars. It seems like the photo was taken on the parking spot of their home.
James Bond actress Tania Mallet Passed Away at the Age of 77 >>>
Check out the exclusive post the artist shared in memory of her late mother.
The 33-years-old star shares the post among her 1.4 million followers writing an emotive post acknowledging her mom writing "Thank you so much for everything Mum".
Internet Legend Grumpy Cat Died Age 7 - What Was Grumpy Cat Net Worth? >>>
Beside, Tayo expresses her gratitude towards all her lovers and admires for their sweet concern and support at the time of her emotional breakdown.
Following her previous post, Sobola shares another single photo of her mom writing,
"Well, I still don't want to believe you are gone. Let me say you traveled. You honestly should have stayed more...but all the same, you tried your best. Thanks for everything ..you were my only Friend. You thought me how to stay by myself. The 'only person I borrow from', the only woman that can give me anything without thinking twice."
Well, it definitely was a heart-rending and moving post, isn't it? What could be more tragic than losing your beloved mom?
James Bond actress Tania Mallet Passed Away at the Age of 77 >>>
We pray heartful condolence to Tayo Sobola and her family for the loss. May Alhaja's departed soul rest in peace in heaven.
-->