Tayshia Adams' Ex-Boyfriend Speaks Out; Details About 'Bachelor' Contender's Motivations
Published Thu Feb 21 2019 By Tess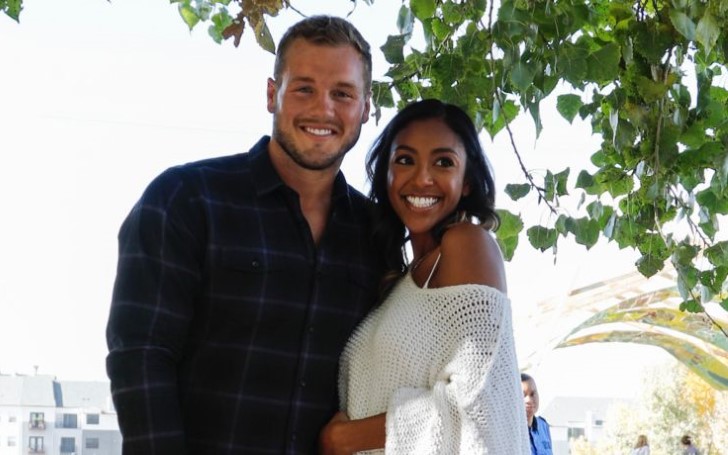 Tayshia Adams' Ex-Boyfriend's recent revelation questions the Bachelor contender's motives.
Recently, some shocking relationship details about "The Bachelor" contender Tayshia Adams surfaced questioning her motives on the recent reality show.
The Bachelor season 23 contestant Tayshia Adams was exclusively dating her ex-boyfriend Chase Olswang, until the "night before she left" to film the ABC reality series.
In addition, the 28-year-old wasn't completely ready to start the relationship following the recent divorce with her ex-husband Josh Bourelle when Chase and Adams first met.
Adams and Olswang were already in a serious relationship until her divorce finalized.
The 30-year-old model Chase was dating the reality star "until she left" for the show after 10 months into a romantic relationship where they discussed engagement and marriage prior to the split.
You may also like: Reese Witherspoon Enjoy her Evening with Husband Jim Toth At The Harlem Globetrotters Game
The pair reportedly met at a bar in their hometown of Newport Beach, California, in November 2017.
According to her ex-boyfriend Chase to Us Weekly, they fell in love quite quickly and didn't see anyone in between.
Additionally, he also planned something special for her birthday which they celebrated just weeks before their relationship hit the rock bottom.
"I moved some things around … before she ended up deciding to leave [for The Bachelor], because she still wasn't really sure if she was going to go on the show or not".
He continued:
"She was still back and forth … she wasn't sure. As it got closer, I could kind of see changes between us and I could kind of tell that she was leaning toward going. I don't know all of the exact reasons for that."
Apparently, the reality star is competing for Colton Underwood's heart on the latest season of The Bachelor. However, sources claim she and Chase have contacted each other as soon as the filming for the show ended.
Also read: The Bachelor Star Cassie Randolph's Ex-Boyfriend Defends Her
The insider divulges:
"She called him and he saw her. It's just hard for him to talk to her."
Chase added:
"There is an open line of communication. We're there for each other if we need to be, but things have changed quite a bit since she's come back."
Though the former couple found ways to get in touch with each other the model doesn't feel the same about her anymore in this "messed up" situation where "He was in love with her. He's not anymore, but he still loves her."
Don't miss: Here's The Reason The Voice UK Coaches Never Change Their Clothes
Follow TV Shows Ace for more updates about The Bachelor and don't miss Tayshia Adams on The Bachelor on ABC on Mondays at 8 p.m. ET.
-->