Teairra Mari Has Another Run-In With The Law; Arrested For DWI In New York
Published Sun Jun 23 2019 By Andrew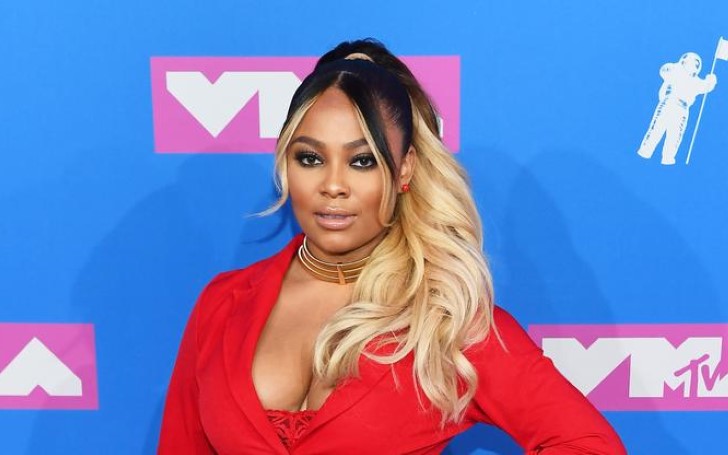 Teairra Mari arrested for DWI in New York as she faces yet another run-in with the law.
Teairra Mari encountered another encounter with law enforcement in New York as she got arrested early Saturday morning. As she was driving under the influence in New York, Mari faced charges for DUI.
According to reports, the law enforcement pulled Mari over after they saw the red Dodge Charger rush out of the city's Midtown Tunnel in Queens. As a matter of fact, the right wheel of the vehicle went missing and the bumper was touching the ground, which caused sparks to shoot up from the front of the car.
Teairra Mari faces charges for DUI.
SOURCE: Getty Images
After the police took care of the mess that Mari created and the car came to a halt, they performed a series of field sobriety tests. She sure didn't pass the test as she allegedly faced trouble to even maintain her balance upon exiting the vehicle. However, we cannot be certain as of now if Mari underwent a Breathalyzer test, nor if she is still in custody.
This yet another low point in the life of the Love & Hip-Hop star submerges her in the hottest of waters. 50 Cent is still in constant contact with her and is yet to collect his debts that Mari owes the mogul.
50 Cent's Star Power Has Now Earned Him A Place On The Hollywood Walk Of Fame >>>>
Contradicting to his mode of operation, 50, who once had a bounty on his head, is yet to take to his Instagram account to clown Mari for the recent incident. Yet, the trolling and debt collection is expected to resume in the very near future.
-->