'Teen Mom OG' Star Farrah Abraham Is in Trouble Following Accusation of Animal Abuse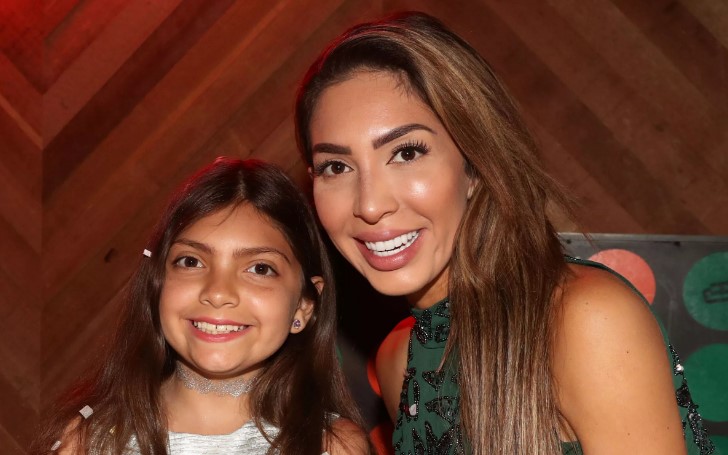 Farrah Abraham is accused of animal cruelty and abuse following her latest video upload.
Former Teen Mom OG star Farrah Abraham is surrounded by whole new controversy again. While Farrah making rounds of tabloids is nothing new, this time, it's for a different reason.
As we know Farrah, she raises concerns on people regarding her parenting skills; this time, she caused a stir when she posted a video of her dogs in a very pitiful state.
As seen on her Instagram post, her dog, cupcake, was seen mouth tied with ribbon. The video was posted on Abraham's dog account, 'Boo and Cupcake.' After the post surfaced, it raised a million questions on fans.
Also See: Some Interesting Facts You Should Know About Blake Geoffrion
As obvious, Farrah's treatment for her canines was not well received. Many fans took to comment section to vent their anger for the reality star.
One of the followers wrote, "Are you seriously telling people to look into muzzles and how they work, when you tied your dog's mouth shut. Are you trying to say it's comparable?"
Another concerned Instagram user wrote, "Please take these poor dogs out of this home before Sophia harms another one and Farrah continues to abuse,"
While another one said, "In one video, Sophia is howling encouraging the dogs to bark. In other videos, you encourage over-excitement and barking; then, you muzzle her for barking. You're just confusing them and then punishing them. That's cruel!!"
Moreover, people also did not like Farrah Abraham dying her dogs pink and blue. And, it's obvious dying dogs is not good in any way. People had enough when they saw the footage and accused Farrah of abusing dogs.
Several commenters went a further step and tagged PETA in the post, following which Senior Director of Cruelty Casework released a statement.
In the report, Stephanie Bell wrote, "Subjecting dogs to the stress of being dyed -- which is also potentially toxic -- and restricting their opportunities to eat, drink and even breathe by tying a ribbon around their mouth are cruel acts that can have fatal consequences and they show a profound lack of empathy."
You May Also Like: Martin Freeman's Ex-Partner Amanda Abbington - Find Out Some Interesting Facts About the Actress
The statement further read, "start treating dogs like more than fashion accessories or surrender them to someone who will love them unconditionally."
For more information on your favorite celebrities' lifestyle, stay tuned to Glamour Fame, and don't forget to sign up for the newsletter.
-->