'Teen Mom' Star Catelynn Lowell Asks Her Fans to Stop Showing Up at Her Home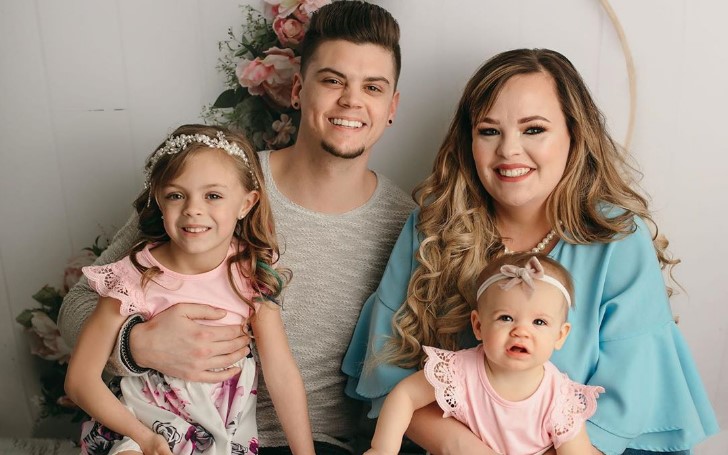 Teen Mom star Catelynn Lowell asks her fans to not show up at her home uninvited.
For celebrities, it's always good to know their fans are supportive and love them so much, but at the same time, some can go a little overboard to show they care.
By what we saw on the post of Teen Mom star, Catelynn Lowell, fans are showing up at her house, uninvited. Well, that can get a headache!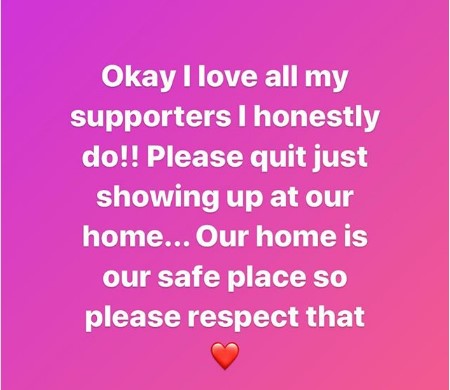 From Catelynn Lowell's Instagram
Lowell is living with her husband Tyler Baltierra, along with their two children, daughters Novalee and Vaeda. The Teen Mom star did not go into much detail over the incident.
Also Read: Greg Gutfeld Twitter War: He is Going At Lengths to Defend the "Flop Trump Rally" in Tulsa Oklahoma
Taking to her Instagram and Twitter account, Catelynn wrote, "Okay, I love all my supporters, I honestly do!! Please quit just showing up at our home... Our home is our safe place, so please respect that."
On her caption, Catelynn wrote, "Please understand that I really do love all of our supporters."
Even Baltierra's singer brother had some strong words for anyone who visits his brother's house. Sik World wrote, "So weird, like what do you expect to gain when you come?... like y'all think Tyler and Cate are going to be like 'Hey you are right in time for dinner! Come on in. By default... not to be trusted."
While one of the fans wrote, "I don't know how people go through the trouble of finding someone's address, traveling to where they live and just expecting something positive to come from it. It's time for a fortress with lasers and guards for you guys to keep them weirdo mother f****rs out!"
You May Also Like: Tom Petty's Estate Issues a Cease and Desist Over Trump Using His Song, 'I Won't Back Down', for His Rally.
For more information about your favorite celebrities' lifestyle, stay tuned to Glamour Fame, and don't forget to sign up for the newsletter.
-->