Who is Thanasi Kokkinakis Girlfriend in 2021? Here's What You Should Know
Published Sat Feb 13 2021 By Bran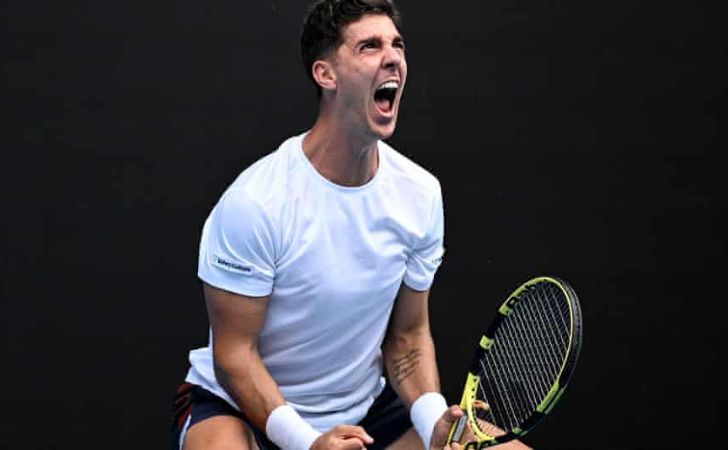 Is tennis star Thanasi Kokkinakis dating a girlfriend in 2021? Know it all here.
Australia-born tennis star Thanasi Kokkinakis has been around the papers the last few days following his outstanding performance regardless despite a loss against Stefanos Tsitipas in the Australian Open. His story just became more heroic enough than the ordinary. Because he just came back from two years of injury setbacks. Moreover, Kokkinakis won his first singles against Kwon Soon-woo.
Thanasi might be far behind in the ATP rankings at the moment, but that doesn't change the fact that he has an impressive resume. You would be surprised to acknowledge that he beat then World Number 1, Roger Federer, who happens to be one of the greatest of all time. Having made a heroic return, tennis audiences put an interest in his love life. Stay and read as we bring you close to the romantic relationship and the affairs he has been indulged with.
Thanasi Kokkinakis' Alleged Affair With Fellow ATP Star's Girlfriend
Thanasi Kokkinakis might have a great story coming off a long-term injury. But his biography will have a rough dot somewhere along for sure. You would be surprised to know how the Australian athlete slept with Donna Vekic, the alleged girlfriend of the former world no. 3 Swiss star Stan Wawrinka. At least, that's what was said by the 47th-ranked player Nick Kygios way back on August 12, 2015.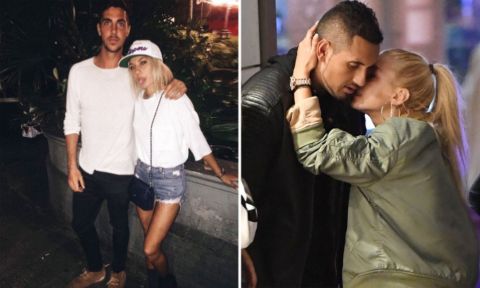 The dramatic story came when Nick revealed how Kokkinakis went on to have an affair with Donna Vekic during the Montreal Masters. Well, having such a relationship didn't go to create that much noise in the media if it weren't for the fact that she was the girlfriend of Stan Wawrinka back then. The event was shocking; why would a fellow athlete reveal sensitive information about another player? It is what it is.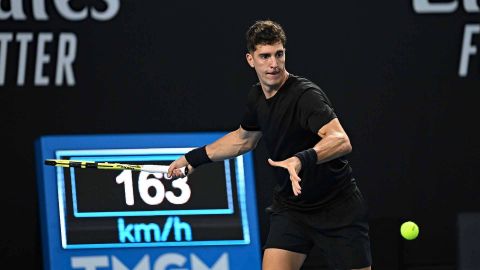 Thanasi Kokkinakis beat Roger Federer back in 2018.
Photo Source: ATP Tour
A few days later, Kokkinakis got the opportunity to respond, and he did say how he 'let him know' that Nick won't be doing that. In addition, he even added how, if Kyrgios got a problem with something, he should speak in private than make baseless accusations.
You May Like Spencer Dinwiddle's Girlfriend, Dating History, And Personal Life.
Even hearing the claim six years later sounds abysmal as the WTA star's precise words were, 'Kokkinakis banged your girlfriend.' Later, the Australian admitted how he had already cleared the air with Wawrinka and Donna.
Thanasi Kokkinas Is Single At The Moment
Thanasi Kokkinas led his romantic life in a public affair in the past. But that is completely the opposite right now. The athlete prefers to keep a low profile on whether he has a girlfriend or is married to a wife.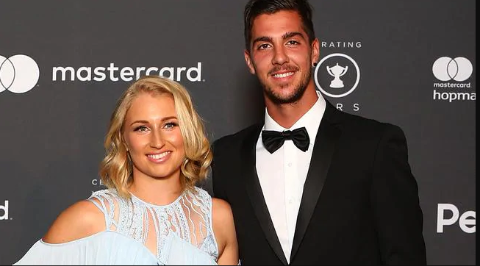 Thanasi Kokkinakis and Daria Gavrilova did flirt with each other in Hopman Cup 2017.
Photo Source: News API
Judging by his online behavior and several reports, Kokkinas is currently single. The other can be the chance that he might keep his romantic side under the radar so that it can respect his private lifestyle.
As we told earlier, Thanasi Kokkinas was previously alleged to have had an affair with Croatian WTA star Donna Vekic. Her tennis career is successful since she has five singles titles and one doubles title.
Earlier in November 2019, the diva reached a career-high singles ranking of no. 19. Kokkinakis' best was 47th. Similarly, him beating Roger Federer a few years ago.
Related: Who is Kevin Gastelum's Girlfriend In 2021?
In an interview, a new woman, also a tennis player, Daria Gavrilova, did leave a little hint on if she had something with Thanasi earlier in 2017. A tennis writer, Carole Bouchard, broke the news that the female athlete said the Australian had the best pickup lines when they were nearby during Hopman Cup in Perth.
Highly Recommended: What is Thanasi Kokkinakis Net Worth in 2021? Here's the Complete Breakdown
For more news and updates about your favorite stars, please stay connected with us at Glamour Fame.
-->