Teresa Giudice of Real Housewife of New Jersey Admitted She is Not Happy in Her Marriage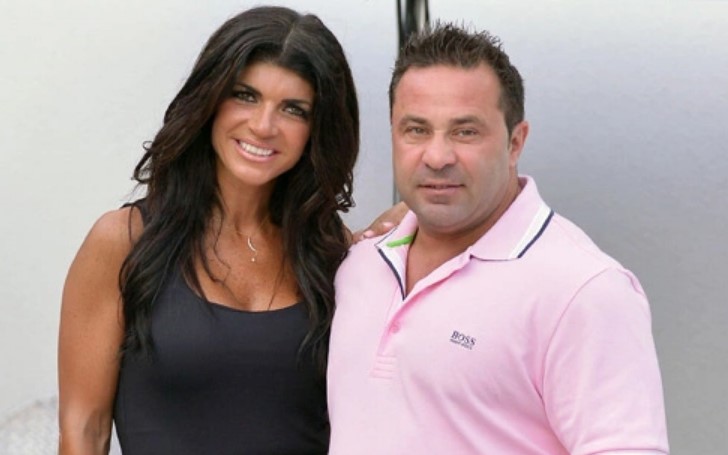 Joe Giudice seems to be on the circle of bad lucks right now.
There seem to be some major problems going on between the marriage life of the Giudice couple. The 'Real Housewives of New Jersey' star Teresa Giudice seems to be having internal tension about her feelings for her husband, Joe Giudice.
Teresa and Joe are married for twenty years but it seems like the wife is having some confusion after almost two decades. One the season 10 premiere of RHONJ, which was obtained by one of the media outlets, Teresa was seen being all worried about her relationship.
Watch: Teresa Giudice doesn't know if she loves husband; admits to cheating
The 47-year-old TV personality also said she is gulping a bottle of tequila every night to fight her anxiety. Opening to one of her costars, Danielle Staub, she admitted the TV personality is living the worst nightmare.
Also See: Is Teresa Giudice Moving On? The Real Housewives of New Jersey Star Spotted Holding Hands with a Younger Man While Her Husband Joe Giudice Serves Last Month of Jail Sentence
When asked if she still loves her husband, Teresa replied with an 'I don't know.' The RHONJ star said, "I haven't been happy in so long. And I just want to be happy again."
One of the RHONJ stars, Melissa Gorga, said Teresa is completely out of clue if she is going to stay with Giudice or not.
Even Margaret Josephs spoke about her issues; she said, "Teresa is cocktailing it up all night while her husband is sitting in an ICE facility. That is shameful."
Watch: Official First Look at The Real Housewives of New Jersey Season 10 Premiere Episode | Bravo
All this things are surfacing just when Joe is waiting for his final appeal in his long battle against deportation.
Well, this was another instance of bad luck striking Joe hard, and we really feel for him. However, this is not the first time Teresa seemed confused about her marriage.
The 43-year-old has already said she would leave Joe, 49, if he is deported to Italy.
For more information on your favorite celebrities' lifestyle, stay tuned to Glamaourfame.com, and don't forget to sign up for the newsletter.
-->