Tesla Set to Perform at Ruth Eckerd Hall
Published Wed Sep 18 2019 By Chester
Tesla is set to perform at Ruth Eckerd Hall on Wednesday, Sept. 25.
Yes, you heard it right, the American rock band 'Tesla' formed in Sacramento, California is soon to rock the stage at the event happening at 'Ruth Eckerd Hall' at Clearwater.
The multi-platinum hit iconic rock band was originally formed in Sacramento, California, back in 1985. During their early years, the band was a locally popular group which was known as the City Kidd back in 1982.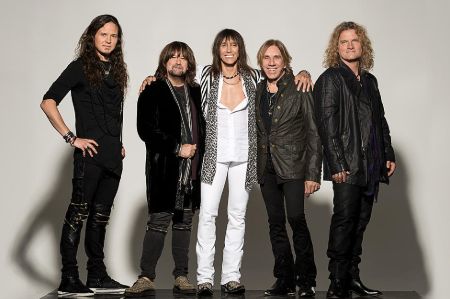 The band is on the road to support "Shock" on their recent album launched in March.
(SOURCE: Ultimate Classic Rock)
Much like Hollywood iconic star Johny Deep's metal band 'Hollywood Vampire,' the blues metal band 'Tesla' contains five members Jeff Keith (Lead vocalist), Frank Hannon (guitars), Brian Wheat (Pianos), Tommy Skeoch (Guitars), and Troy Luccketta (Acoustic Drum Kits).
As reports by the band's official site, while naming the band name, they were facing troubles figuring out their real name.
But after discussing it, the band finally came with the name Tesla named after the famous inventor, electrical engineer, mechanical engineer, and futurist Niko Tesla.
Check Out: TESLA Ruth Eckerd Hall Clearwater, FL, 2017 09 29 HIGHLIGHTS
So guys are you excited for the show? The tickets are available for $28.75. To book it you can call at 727-791-7400 or visit www.rutheckerdhall.com.
We hope the concert turns out as legit as Stevie Wonder and John Legend who headlined the recent Motown Records 60th-anniversary-concert.
Stay tuned and connected to find recent Entertainment news only on Glamour Fame.
-->