The Life and Legacy of Phil Balsley: A Statler Brothers Icon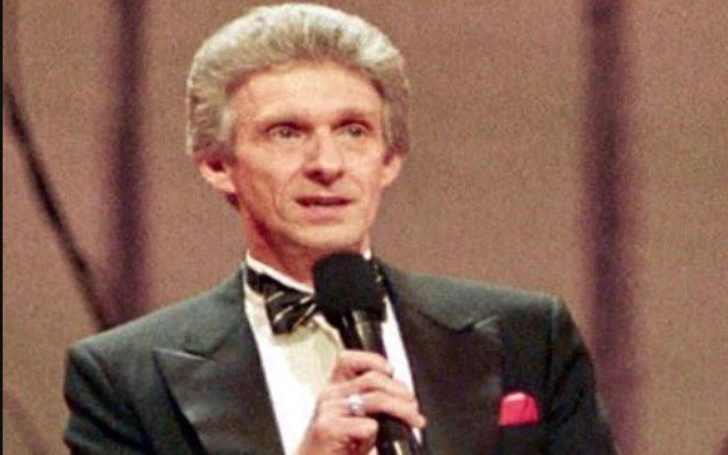 Phil Balsley, born on August 8, 1939, is an American musician and founding member of the iconic country and gospel vocal group, The Statler Brothers. Hailing from Staunton, Virginia, Balsley's rich baritone voice and harmonious contributions were integral to the group's success.
Formed in 1955, The Statler Brothers achieved widespread fame and acclaim throughout their illustrious career, earning numerous awards, including multiple Grammy Awards and induction into the Country Music Hall of Fame in 2008. Balsley's enduring passion for music and his enduring legacy in the world of country and gospel music make him a beloved figure in American musical history.
Wife, Wilma Lee Balsley Died in 2014
Phil Balsley's personal life was deeply rooted in Staunton, Virginia, where he shared a meaningful connection with his wife, Wilma Lee Balsley. Wilma, born on July 17, 1941, in Staunton, was not only his life partner but an active member of their community.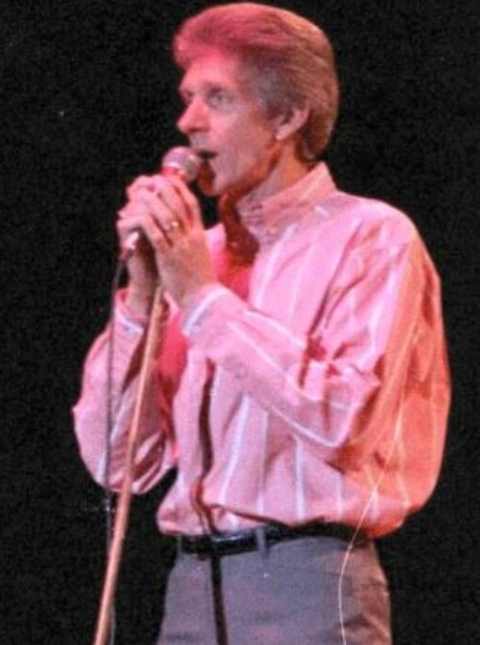 She served as an elder, dedicated her time to teaching the Nursery Sunday School Class for many years, and held important positions as the treasurer and secretary of the Olivet Presbyterian Women at the Olivet Presbyterian Church, a connection that resonated with Phil's family history.
Tragically, Wilma Lee Balsley passed away at the age of 73 on Sunday, December 28, 2014, in Augusta Health, Shenandoah Valley, Virginia, leaving behind cherished memories and a legacy of community involvement alongside her husband Phil.
Father of Three Kids
Phil Balsley and Wilma Lee Balsley's family was comprised of three children: Mark Balsley, Leah Balsley, and Greg Balsley. Their family bonds were undoubtedly strong, but tragedy struck in 2012 when they faced the devastating loss of their son, Greg Balsley.
During a vacation near Limulus Street in South Nags Head, North Carolina, Greg tragically drowned in the ocean. Despite immediate lifesaving measures, his life could not be saved, and he was declared deceased at the hospital.
This heartbreaking event left an indelible mark on the Balsley family, forever altering their lives and serving as a poignant reminder of the fragility of life.
Son Greg Balsley Wa Real Estate Agent
Greg Balsley, born on April 26, 1963, was not only a beloved member of the Balsley family but also a successful real estate agent. A graduate of Bridgewater College, he embarked on a career in the real estate industry, demonstrating his commitment and dedication to his profession.
In addition to his professional pursuits, Greg was a loving husband and a devoted father. He and his spouse were blessed with four children, including three sons named Brannon Balsley, Bryce Balsley, and Tyler Balsley, as well as a cherished daughter named Krissi Balsley.
Played Alongside Legendary Johnny Cash
During his illustrious career, Phil Balsley, along with the other members of The Statler Brothers, had a significant musical journey alongside the legendary Johnny Cash. From 1964 to 1972, they served as both an opening act and backup singers for Cash, forging a close musical connection.
Johnny Cash's influence played a pivotal role in shaping The Statler Brothers' early career, and their collaboration added depth to their musical prowess.
Cash's mentorship was instrumental in propelling the band to greater heights. Their connection was so profound that they penned and released the song "We Got Paid by Cash" as a heartfelt tribute to the iconic artist.
Wonderful Career With The Statler Brothers
The Statler Brothers, initially known as The Four Star Quartet, began their career in Staunton, Virginia. They enjoyed an eight-year stint as Johnny Cash's opening act and backup singers, celebrated in their song "We Got Paid by Cash."
They appeared on "The Johnny Cash Show" and left Cash's group amicably in the mid-1970s. Notable hits included "Flowers on the Wall" and "Bed of Rose's."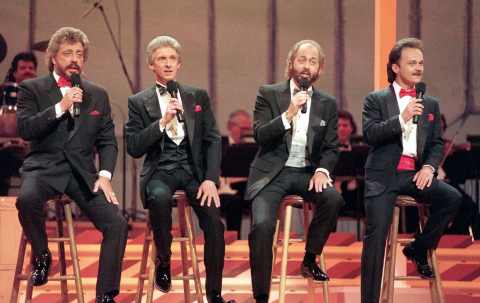 Their comedic talent, especially from Harold Reid, added to their appeal, and they recorded comedy albums as Lester "Roadhog" Moran and the Cadillac Cowboys. They achieved four Billboard number-one spots and released over 40 albums.
The group bought and later sold their elementary school, Beverly Manor, and hosted the annual "Happy Birthday USA" festival in Staunton. Lew DeWitt retired in 1982, passing away in 1990 due to Crohn's disease. Harold Reid died on April 24, 2020, at age 80, after battling kidney failure.
Where is Phil Balsley Today?
Following a poignant farewell tour in 2002, The Statler Brothers disbanded, marking the end of an era in country music. Phil Balsley, since their retirement, has embraced a more relaxed pace of life and has found solace in his home in Staunton, Virginia.
While Phil Balsley may not have been extensively involved in The Statler Brothers' songwriting endeavors, his distinctive baritone vocals were a cornerstone of the quartet's harmonious sound, leaving an indelible mark on the group's legacy. His contributions continue to resonate and ensure that their music will be cherished and remembered for generations to come.
Inducted into the Hall of Famer
Phil Balsley and The Statler Brothers achieved remarkable recognition throughout their career, highlighted by their inductions into prestigious halls of fame.
In 2007, they were honored with induction into the Gospel Hall of Fame, a testament to their significant contributions to gospel music.
The following year, in 2008, they received the equally prestigious distinction of being inducted into the Country Hall of Fame and Museum, cementing their legacy in country music history.
Phil Balsley's Net Worth in 2023
As of 2023, Phil Balsley, the esteemed baritone of The Statler Brothers, is reported to have an estimated net worth of $3 million, a testament to his successful career spanning over four decades in the music industry.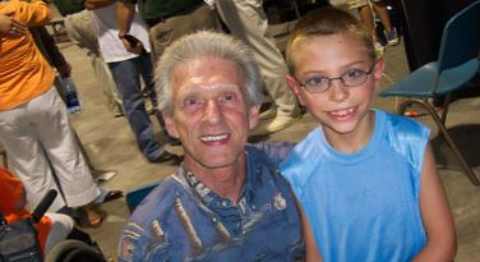 His primary source of income derives from his extensive contributions as a member of The Statler Brothers, which has allowed him to maintain a steady income. It's estimated that Phil Balsley earns an annual income of over $70,000 from his various endeavors.
During his tenure with the band, Phil Balsley and The Statler Brothers produced several best-selling songs, including Flowers on the Wall and My Only Love.
His Age and Details on Parents and Siblings
Phil Balsley, the talented musician and member of The Statler Brothers, was born Philip Elwood Balsley on August 8, 1939, in Virginia. As of the current year, 2023, he is 84 years old.
Phil's parents were Henry Elwood Balsley and Marjorie Walden Balsley. His father, Henry, born on December 28, 1908, in Virginia, was one of seven siblings and passed away on January 9, 1988.
Marjorie, Phil's mother, was born on July 28, 1919, in Augusta County, and she lived to the remarkable age of 97, passing away in May 2017. Marjorie shared her son's passion for music and was an active member of the Olivet Presbyterian Church choir.
Visit Glamour Fame For More Related Content
-->