'The Mandalorian' Returns with it's Polished Second Season in Disney+
Published Fri Oct 30 2020 By Chester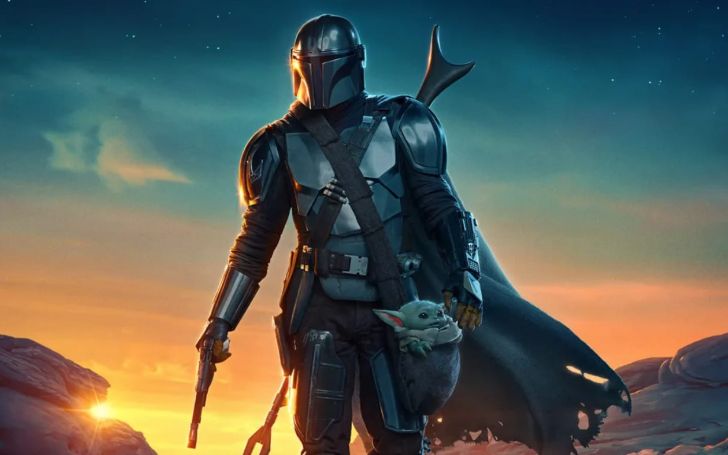 'The Mandalorian' Season 2 releases on Disney+ with Polished Work
Disney's series "The Mandalorian" has been gaining a lot of fame and popularity lately. The series first grabbed the attention of every fan and movie lovers when it got released almost a year ago. The TV show also boosted the popularity of Disney gradually with such an awesome story and plot.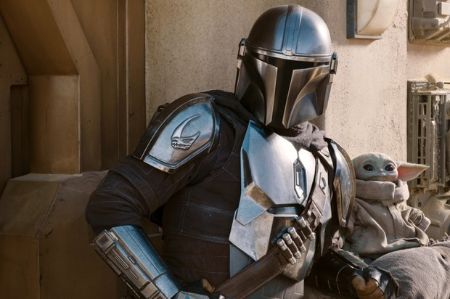 The First look of the Series 'The Mandalorian'
Image Source: Radio Times
After the pandemic hit the world, Disney has been suffering huge losses. Its main sources of income like giant companies, theme parks, and blockbuster movies have been underrated for about half a year. With the health concern going among people, Disney's as well as other's movies had to go through some loss.
Don't Miss: Keeping Up With the Kardashians' Khloe Kardashian Tests Positive for Coronavirus
Disney always has been a successful movie producing company with more than dozens of awesome movies and Cartoons. Such a reputation also gives great pressure on the show "The Mandalorian". Most of the movies are postponed to 2021, so, The Mandalorian also has been the series to represent Disney this year.
The cast of 'The Mandalorian' Second Season
Image Source: Film
The Vice President of programming and entertainment, Zak Shaikh stated the importance of the series comparing the Importance of 'Game of Thrones' to HBO. The workers at the company also have been working hard to make the show different this time than others. The series is predicted to hit the internet as Disney+ has over 60 million subscribers and several awards nominations and winnings.
The fans and critics were fascinated by the 'Baby Yoda' of the series and its return in the second season has surprised many people. At such a time of lockdown, the series will be a great entertainment part for the audiences. 'The Mandalorian' is in a way to cross the star wars as the most appreciating films/series of Disney.
Also, Checkout: Former Miss America Leanza Cornett Dies at 49
An associate professor at the University of Texas' Moody College of Communication, Suzanne Scott said, "Star Wars TV series have always been in perpetual development, but difficult to get off the ground." The latest star wars movie named "Star Wars: The Rise of Skywalker" only collected over a billion dollars globally.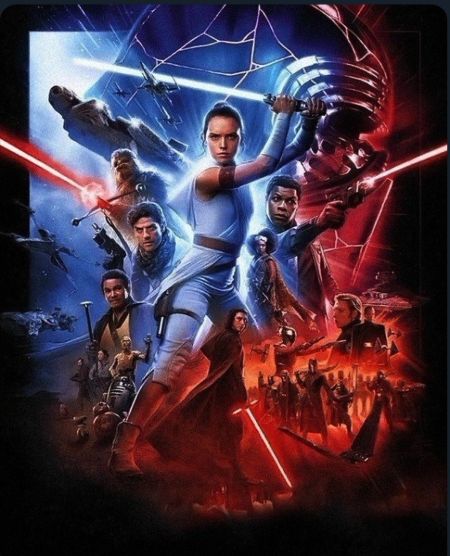 The Poster of Billion Earning Star Wars: Rise of The Skywalker
Image Source: Twitter
The series is all set to entertain millions of people in such a hard year. The story plot about a different galaxy has been an entertaining part of Disney's movies and the same is the case with 'The Mandalorian'.
Recommended: Sam Smith Hair Transplant Surgery: The Singer Recently Showed Off His Stunning Hair Transplant
Visit Glamour Fame For More Celebrity News and Recent Events.
-->