Giraffe Eliminated From 'The Masked Singer'! Who was the Person Behind Mask?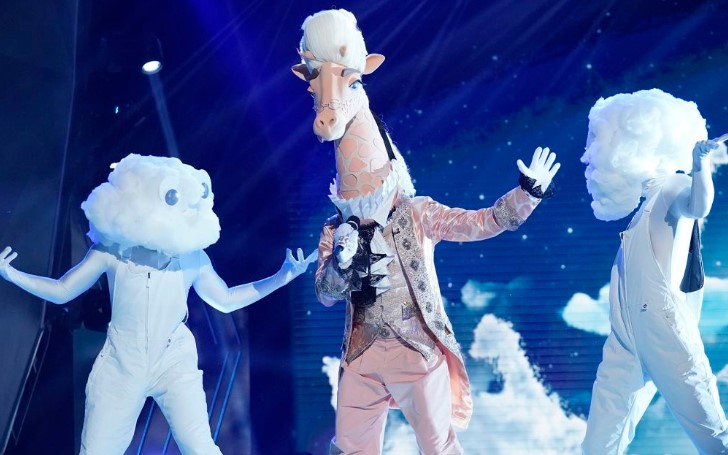 Giraffe from "The Masked Singer" is eliminated.
Well, the Giraffe is gone! The Masked Singer this week's said goodbye to Giraffe, and people are in awe to know the identity of the celebrity behind the mask.
At the end of the last episode, when the judges shared their final guesses regarding the celebrity behind the Giraffe mask, it was revealed the celebrity was Beverly Hills 90210 alum Brian Austin Green.
Fans all over the world were stoked to know who the celebrity was. Following the elimination, people flocked to social media to share their surprised reactions.
Also Read: Takashi 6ix9ine Hospitalized After Chemical Reaction from Weight Loss Pills and Coffee
One fan wrote,
"Y'all... I LOVED David Silver when I was younger. I'm kinda disappointed that I didn't guess @withBAGpod. 😩😅 #GiraffeMask #TheMaskedSinger"
Another fan wrote,
"Brian Austin Green as Giraffe. Oh my gosh, my heartthrob dream came true."
One fan on Twitter wrote,
"omgggg @withBAGpod !! you being the 🦒 just made my night! #TheMaskedSinger"
While some stressed they knew it was Brian. One fan wrote,
"OMG, I GOT IT RIGHT ON THE MASKED SINGER!!!!!😱
I knew it was Brian Austin Green!!!!!😃
#TheMaskedSinger"
Another one wrote,
"I KNEW IT WAS MY BOY BRIAN😍🥰🙌🏼 @MaskedSingerFOX #TheMaskedSinger."
You May Also Like: Fans Absolutely "NOT THRILLED" to See Teresa Giudice's Pictures from Her Daughter's Birthday Party
For more information on your favorite celebrities' lifestyle and other news, stay tuned to Glamour Fame, and don't forget to sign up for the newsletter.
-->