The New Streaming Service 'Quibi' Is All Set to Launch in April 2020
Published Wed Mar 04 2020 By Matthew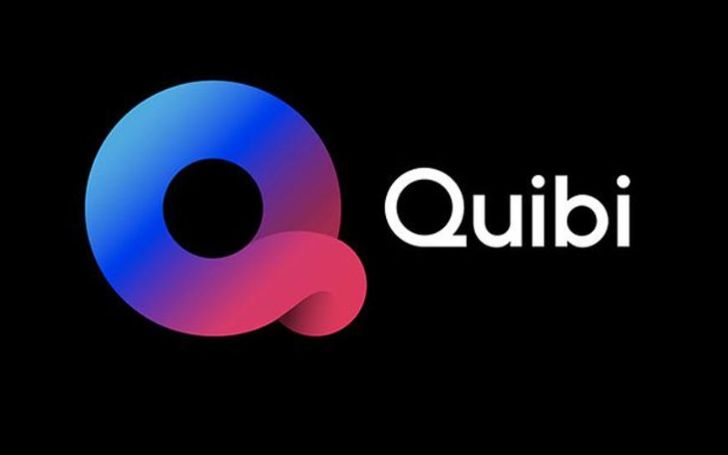 One more new competitor joins the streaming service industry, and it's about to shake things up with a new approach!
'Long gone' are the days of TV channels as the streaming service industry grows exponentially and gradually takes over the market. These are undoubtedly hustling times in the TV streaming world as multiple streaming services compete with each other for their place in the market. While older services like Netflix, Amazon Prime Video, and Hulu ruled over the market not so long ago, they're now facing new competitors like Disney Plus and Apple TV Plus.
And as if the pressure of sustaining in the face of the new competition wasn't hard enough, one more is all set to debut in the arena. Meg Whitman, the CEO of the latest challenger Quibi, alongside Jeffrey Katzenberg, announced the final details of the upcoming streaming service on Wednesday during a keynote speech at CES in Las Vegas. The brand new streaming site Quibi will launch on April 6 for $4.99 per month with ads or $7.99 per month for an ad-free version.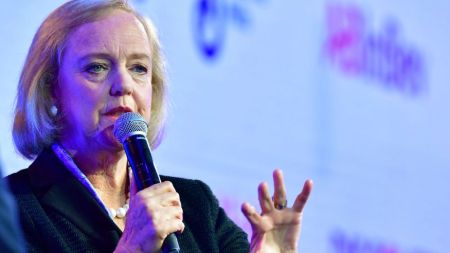 Quibi's CEO Meg Whitman announced it's launch on April 6.
Source: NBC Connecticut
As we've mentioned before, the rivalry in the streaming service industry is rising, so at this point, any newcomer must have something different to stand out from the rest of the crowd. Quibi's got that area entirely covered as it is threatening to shake up the market by doing things it's way, making all of its content exclusively for mobile devices. The project is backed up with substantial financial support, including Hollywood royalties like Steven Spielberg and Guillermo del Toro.
You Might Also Like: Silicon Valley Effectively on Lockdown Because of Corona Virus
Quibi, short for 'Quick Bites,' will feature programs that will run somewhere between 4-10 minutes in playtime, parts of feature-length stories spread across multiple bite-sized episodes. The downloadable contents are specially designed and targeted to attract people on the go regardless of where they are and what they're doing. Since the materials can be saved for offline viewing purposes, the need for active internet connection is eradicated.
Apart from its short TV episodes created to be perfect for people on the go, Quibi is also expanding its reach into the technological innovation side with the 'Turnside' feature. Just like Netflix's interactive 'Black Mirror' episode 'Bandersnatch,' Quibi is promising to embrace the potential of the mobile device to create a new user experience. The new feature allows the viewers to instantly flip between watching a show in widescreen mode and portrait mode.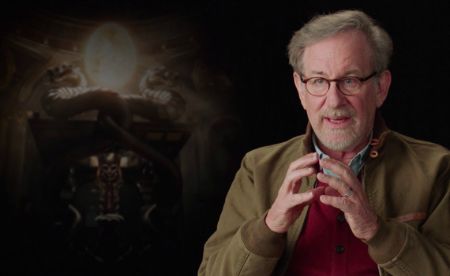 Steven Spielberg's new horror series After Dark on Quibi can only be watched at night.
Source: Tubefilter
Likewise, Steven Spielberg's new horror series 'After Dark will make use of your device's clock, ensuring that you can only tune in to the show during nighttime. The co-founder and chairman Jeffrey Katzenberg said, "What we're trying to do is bring together the best of Hollywood and the best of Silicon Valley to make viewing short-form content on your mobile extraordinary. I think we are doing something that is now such a well-established consumer habit. You have 2.5 billion people walking around with these televisions in their pocket. They're already watching a billion hours of content every day."
Recommended: Award-Winning Author Laura Steven's YA Novel 'Love Hypothesis' Considered by Lime Pictures for TV
For now, the new streaming service breaks down its contents into three categories: movies told in chapters, episodic shows, and daily essentials. With bite-size materials, the company promises to release at least three hours of fresh content every weekday. The company also said in a press release it would launch 175 shows in its first year, with new content rolling out daily.
Watch: Quibi: Coming To A Phone Near You April 6
For a budding new service in the industry with small runtime contents, Quibi is taking on a significant task with a lot riding on it. How it'll perform among the audience, only time will tell.
Check Out: Season Preview of 'America's Got Talent' Season 15 Shows Sofia Vergara Joining the Judges Panel
For more updates, head on over to Glamour Fame, and don't forget to sign up for the newsletter.
-->