The Notorious Legacy of Enedina Arellano Félix and the Arellano Félix Organization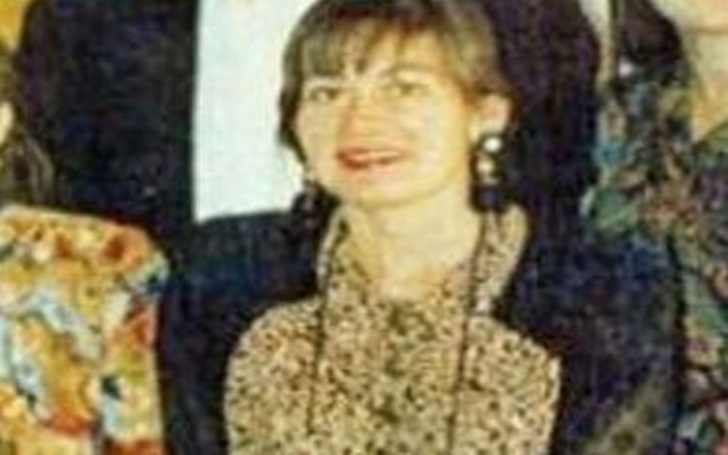 Enedina Arellano Félix is a prominent figure in the world of organized crime, specifically associated with the notorious Mexican drug cartel, the Tijuana Cartel, or Arellano-Félix Organization (AFO). Born in 1961 in Culiacán, Sinaloa, Mexico, she became a key player in the cartel's operations. Enedina is unique among her siblings as the only woman to hold a prominent leadership role within the organization.
Following the arrest or death of her brothers, she assumed control of the cartel's financial operations and money laundering activities, making her one of the most powerful women in the history of Mexican drug trafficking. Her involvement underscores the complex and enduring nature of cartel dynamics in the region.
Exchanged Wedding Vows With Husband, Luis Raul Toledo Carrejo
Enedina Arellano Félix's personal life has indeed been shrouded in secrecy, much like her criminal activities. While it's known that she is reportedly married to Luis Raúl Toledo Carrejo.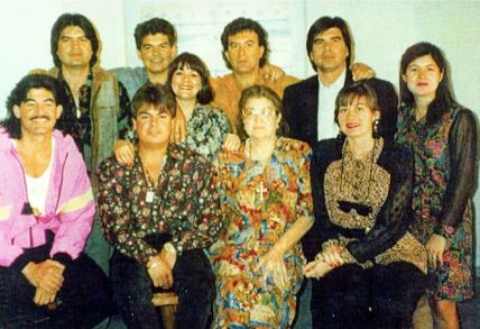 Details about their relationship and marriage have remained elusive, primarily due to the secretive nature of individuals involved in organized crime.
The couple has managed to maintain a low profile, and little information about their personal lives is available to the public. This level of discretion is not uncommon among high-ranking figures in the world of drug trafficking, as they seek to avoid unwanted attention from law enforcement and rival cartels.
Took Charge of the Cartel's Money Laundering
Enedina Arellano Félix, a graduate in accounting from a private university in Guadalajara, Jalisco, initially remained in the shadows of the Tijuana Cartel. However, her pivotal role emerged after the arrest of Jesús Labra Avilés in 2000 when she took charge of the cartel's money laundering operations.
Following her brother Benjamin's apprehension in 2002, Enedina assumed a leadership role within the organization in 2003, alongside her nephew.
Her leadership marked a shift towards a more business-oriented approach, departing from her brothers' violent tactics. Enedina fostered alliances with other criminal groups, opting for cooperation over conflict. This earned her recognition as one of the few women globally leading a criminal organization.
Known by aliases like "La Jefa," "La Madrina," and "La Narcomami," Enedina is regarded by U.S. and Mexican authorities as the financial mastermind behind the Tijuana Cartel.
Where is Enedina Arellano Felix Today?
Enedina Arellano Félix, known as "La Jefa," made significant contributions to the Tijuana Cartel. She excelled in money laundering, establishing front businesses like pharmacies for this purpose.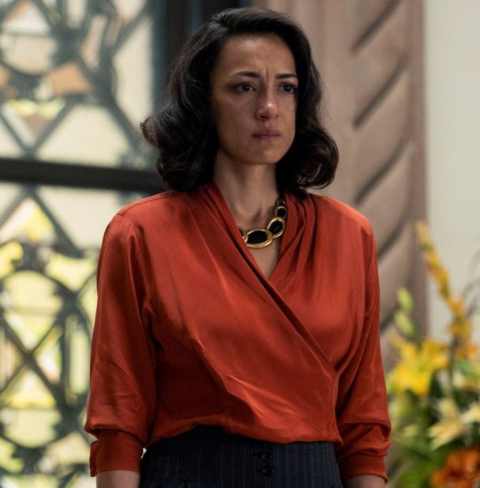 Notably, she played a role in restoring order after a violent cartel turf war in 2008. Unlike her brothers, she favored alliances and profits over warfare, as noted by Mike Vigil, the former Head of International Operations. Her charisma possibly aided her in forming alliances with powerful traffickers, including Chapo Guzmán.
While the specifics of her criminal activities remain undisclosed, Enedina has become a subject of urban legends and inspired various media portrayals, such as a drug ballad, TV series, and crime drama.
Enedina Arellano Felix's Net Worth and Salary in 2023
Enedina Arellano Félix's net worth is indeed estimated to be approximately $18 million, primarily stemming from her involvement in the drug trade.
However, due to her secretive nature and the clandestine operations of criminal organizations, her exact income remains unknown. It's believed that she generates well over $1 million annually through her various roles within the criminal enterprise.
These financial details underscore her significant influence and wealth within the Tijuana Cartel, despite efforts to maintain a low profile and evade law enforcement scrutiny.
Enedina Arellano Felix Age, Family, and Siblings
Enedina Arellano Félix was born on April 12, 1961, in Mazatlán, Sinaloa, into a family deeply involved in the world of drug trafficking. Her life took a different path in 1977 when, at the age of sixteen, she abandoned her dream of becoming the Mazatlán Carnival Queen.
This decision came as a result of her two older brothers, Ramón and Benjamín, becoming wanted by both the United States and the Mexican government.
During this period, her brothers were working for Miguel Ángel Félix Gallardo, a prominent figure in the drug trade, who eventually entrusted them with the drug corridor in Tijuana, Baja California.
Also See: Frank Lucas' Wife Julianna Farrait - Some Interesting Facts to Know about the Puerto Rican-Born American Drug Dealer
Belongs To the Tijuana Cartel Family
Enedina Arellano Félix is part of a notorious family deeply entwined with the leadership of the Tijuana Cartel. She is the sister of former cartel leaders Benjamín, Carlos, Eduardo, Francisco Javier, Francisco Rafael, and Ramón.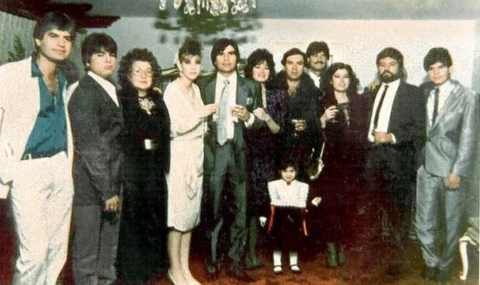 In addition to her family ties, her husband, Luis Raúl Toledo Carrejo, was accused by the United States Department of Treasury in 2005 of his alleged connections with the Tijuana Cartel, further linking her to the criminal organization.
Notably, Enedina's sister, Alicia Arellano Félix, also plays a significant role as a leader within the Tijuana Cartel, cementing the family's enduring influence and presence within the criminal underworld.
Enedina Arellano Felix in Narcos: Mexico
Mexican actor Mayra Hermosillo gained recognition for her portrayal of Enedina Arellano Félix in the popular series "Narcos: Mexico." Her career spans beyond television, as she has appeared in various independent films.
Notably, she took on the role of Mary Magdalene in a Mexican theater production of "Jesus Christ Superstar," showcasing her versatility as a performer. Hermosillo also worked alongside another "Narcos" star, Diego Luna, in the series "Privacidad."
Her involvement in "Narcos: Mexico" extended to a total of 17 episodes, contributing significantly to the show's success and her own rising profile in the entertainment industry.
Must See: Breaking Bad? Todd Chrisley's Son Kyle Arrested For Possession Of Meth!
See Glamour Fame For More Contents
-->